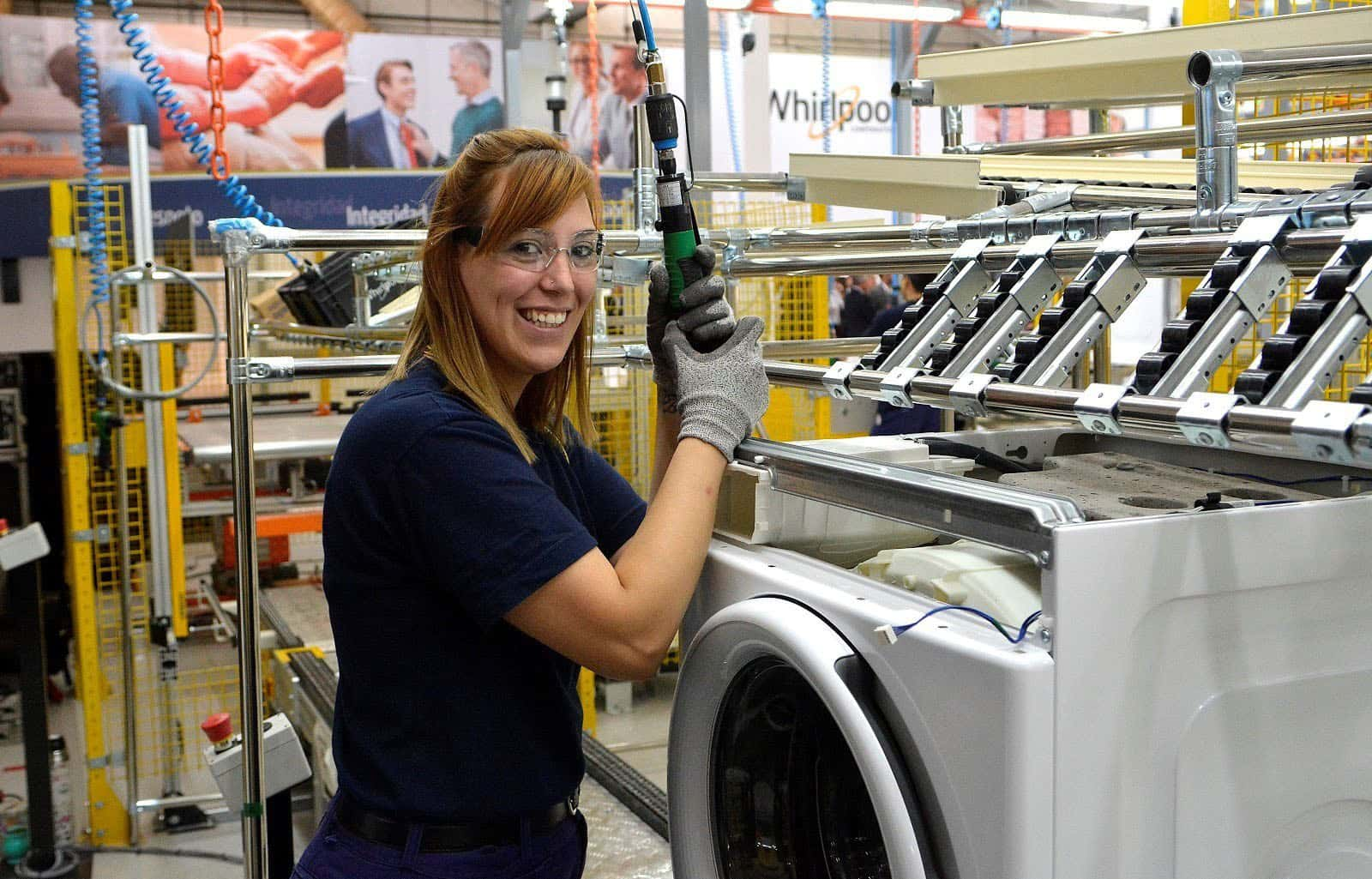 As part of a more than $20-million dollar investment plan begun last year, Benton Harbor-based Whirlpool Corporation announced today the completion of its manufacturing facility expansion in La Tablada city, located in the Buenos Aires Province of Argentina. The development began last year when the facility started manufacturing ranges. The facility will now also manufacture front load washing machines with Sense Inverter technology.
This investment will result in the addition of approximately one hundred new and three hundred indirect jobs.
Armando Valle Jr. is Vice President of Whirlpool Latin America. He says today, "We're thrilled this significant facility expansion will help us bring the latest innovations to the Argentine market faster, and allow us to hire top talent." He adds, "We're also proud to be part of a milestone in Whirlpool Corporation history, adding Argentina to the company's roster of facilities that already includes 70 manufacturing and technology research centers around the world."
This facility represents the completion of a two-year project to allow the company to bring its global platform and new innovation to this important market, and to customize those innovations to meet the needs of consumers in this region.
Whirlpool Latin America, the leader in Latin America of major home appliances, markets across the region with  Whirlpool, Consul, Eslabón de Lujo, KitchenAid, Brastemp, Acros, Maytag and Jenn-Air. It has offices in Argentina, Brazil, Chile, Peru, Guatemala, Ecuador, Colombia, Miami and Puerto Rico, and reaches 47 countries through official distributors.
The company presents a complete portfolio of products including refrigerators, freezers, wine cellars, microwaves, stoves, ovens, hoods, washing machines, dryers and dishwashers, as well as a portfolio of brands with a high-profile design and innovation, in addition to traditional products, all easy to use and durable.
Whirlpool was also chosen as a Preferred Brand by consumers according to Millward Brown in 15 countries in Latin America and the Caribbean. In Argentina, Whirlpool is part of the "Best Employers" list and "100 Companies with Best Reputation" list, a ranking published by Apertura Magazine.