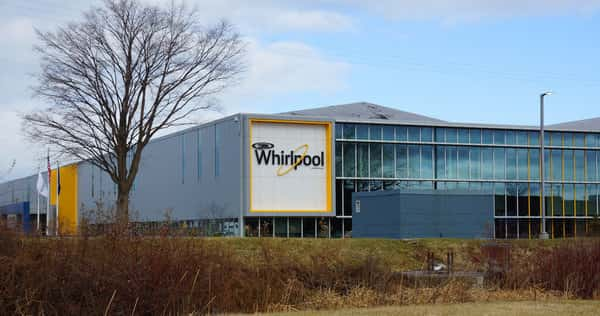 A cryptic e-mail crossed my stream of consciousness earlier this week stating simply "Whirlpool laying off staff today." It wasn't even a message…it was the subject line of the e-mail…and it contained a number in the hundreds. No specifics from Whirlpool officials were forthcoming until a brief statement was released following inquiries.
"Whirlpool," said the brief, "is continuously improving how we bring the most innovative products to market, focused on our consumers' needs. Aligning our teams and roles to changing business needs is a regular part of our business planning process. Where possible, we work to minimize the impact through natural attrition and moving people into new roles."
The statement also said: "In recent years, Whirlpool Corporation has grown its global footprint and focused on leading in a very competitive industry. To make the most of our people, resources, and ideas, we are realigning the structure of our product development organization so that it positions us to continue providing the best-branded consumer products in every home around the world."
At least one disgruntled spouse took to Facebook at midweek with a bit of vitriol slamming the corporation for her husband's discharge. The post later disappeared, but the individual family involved was clearly one of those impacted by layoffs which appear to number closer to less than 100.
One company source pegged the number of people involved in the reduction in force to "2-percent" of the local workforce. That would place the actual layoff number in a range of around 80 to 90 based on employee counts of 4,000 or more.
No other information on the local layoff was provided at this time.