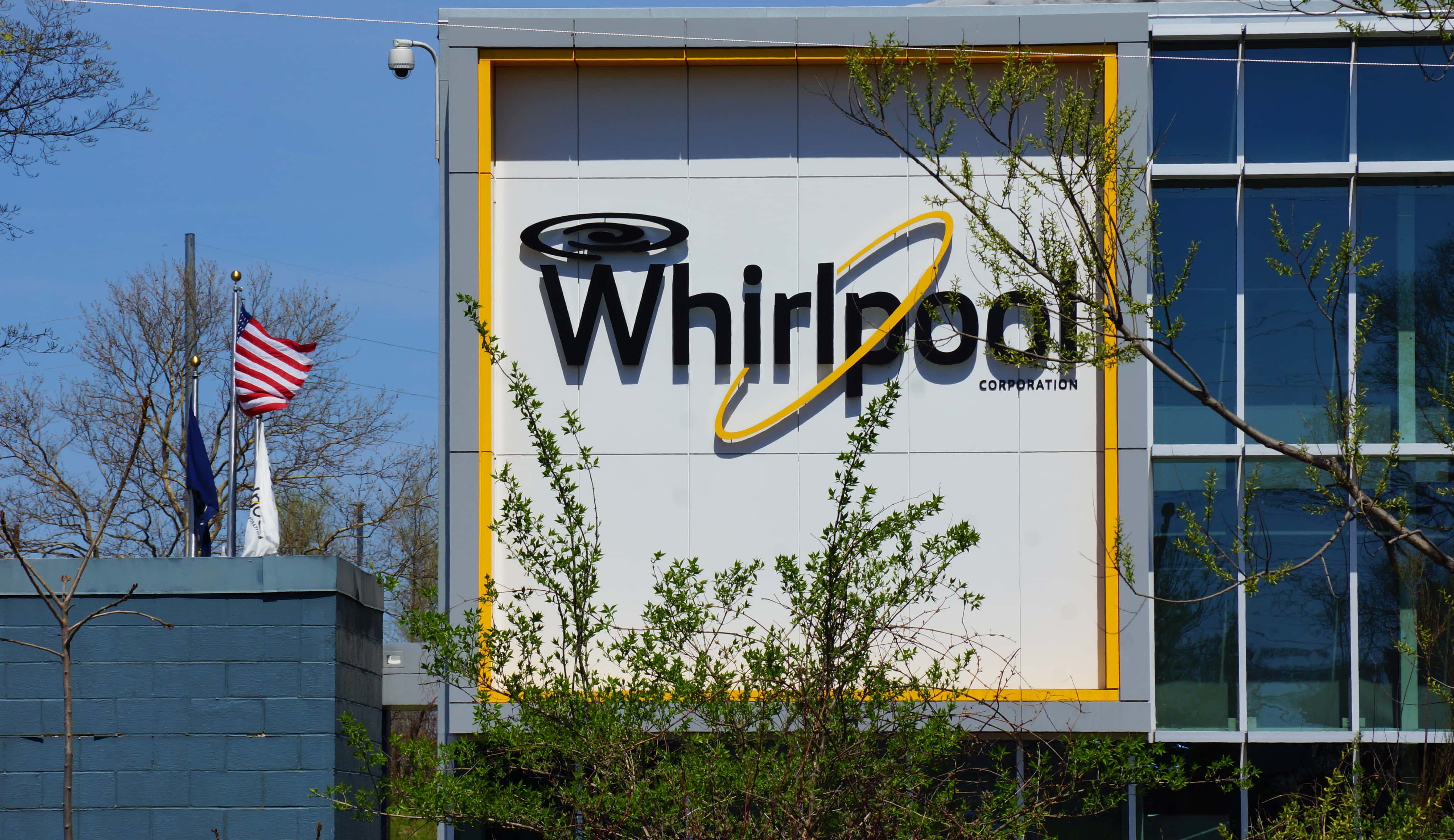 Must have been quite a day in the executive suites and law offices for Whirlpool Corporation today as they were hit on three fronts with alarming news including an "unprecedented" British recall on tumble dryers…a move by the Italian government to scrap incentives for a Whirlpool plant in Naples…and a lawsuit filed by the families of victims and the survivors in a high-rise fire in London several years ago.
The BBC in London reported that the British government "is to serve a recall notice on Whirlpool over concerns about the safety of its tumble dryers." The government called the news an "unprecedented stop" which will likely result in the recall of "hundreds of thousands" of appliances over fire safety risk concerns and fears.
The BBC report says it follows the required modification of 5.3-million dryers bearing Whirlpool's Hotpoint, Creda and Indesit brands.
Benton Harbor-based Whirlpool calls safety their number one priority, and adds, "We remain committed to resolving any affected tumble dryers that have not yet been modified.
"To this end, we are in ongoing discussions with the Office for Product Safety and Standards to agree additional measures we have proposed to reach consumers who have not yet engaged with this safety programme.
"We have co-operated with OPSS throughout its recent review of the programme and welcome its findings that consumers whose tumble dryers have been modified can continue to use them safely.
"The crucial message to anyone who still owns an affected dryer and has not already had it modified by Whirlpool is to contact us immediately.
"In the meantime, anyone with an affected dryer that has not been modified should unplug it and not use it until the modification has been completed."
Meanwhile, the appliance giant was learning that they and a British company are being sued by survivors and families of victims from a high-rise fire several years ago. A refrigerator model in the unit where that fire started was cleared in two investigations which, according to a Whirlpool spokesman, found "no evidence of any fault" with the refrigerator model involved. The British firm Celotex is also named in the lawsuit according to the Associated Press.
On a third front, Reuters reported today that the Italian government will "move to scrap incentives" for Whirlpool after the appliance maker signaled plans to shutter a factory in Naples. Reuters quotes Deputy :rime Minister Luigi Di Maio as saying, "Whirlpool has not been faithful to the agreements." As a result of the company's plans to close the Naples plant, Di Maio promised to "sign a ministerial directive that revokes all incentives (totaling some $17-million dollars."
Reuters also reports that Whirlpool responded, saying they did not intend to close the Naples site, "but is committed to finding a solution that guarantees industrial continuity and the highest occupational levels" at the factory.
Whirlpool and the Italian government are apparently slated to meet Wednesday to try to hammer out a solution.