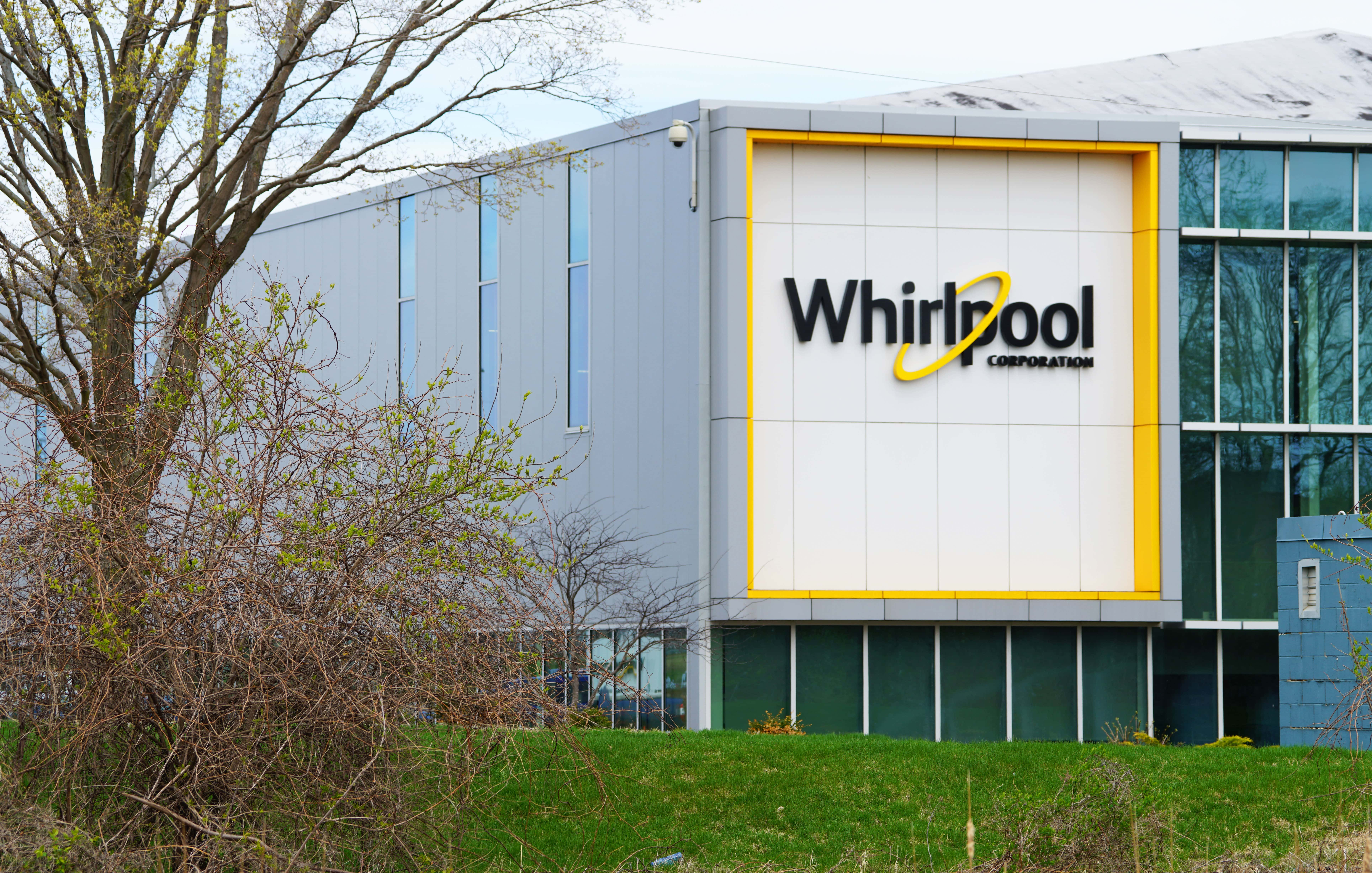 If, as the movie says, Mr. Smith Goes to Washington, then a bid to strengthen a bit of Wall Street love for the world's largest appliance manufacturer could be characterized as Mr. Bitzer Goes to New York. It happens next week.
Whirlpool Corporation has announced details of its 2019 Investor Day in New York City coming next week on Thursday, May 23, 2019.
The major visit to Wall Street and the analysts who ply their trade there will afford Whirlpool Chairman & CEO Marc Bitzer an opportunity "To provide an update on the strong investment case for Whirlpool Corporation, including our unique structural position as a leading manufacturer of home appliances, our strategic digital transformation journey and the regional catalysts that will enable us to drive superior value creation for our shareholders."
The event will be held at the New York Stock Exchange, beginning at 9:00 am Eastern Time with a formal presentation by Whirlpool management. Due to space constraints, attendance at the event is by invitation only, however all other interested parties are invited to listen to a live webcast of that presentation.
Presenting for Whirlpool in addition to Mr. Bitzer, will be Executive Vice President & Chief Financial Officer Jim Peters and other key members of the Whirlpool Corporation management team.
The event will be webcast live on the Company's web site at www.whirlpoolcorp.com and may be accessed by clicking on the "Investors" tab located at the top of the page. To listen to the live webcast, participants should visit the site at least 15-minutes prior to the webcast to download any required streaming media software. The presentation and an archived recording of the conference call will be available on the Company's web site for at least 30 days.
Whirlpool Corporation, headquartered in Benton Harbor, is the world's leading major home appliance company, with approximately $21 billion in annual sales, 92,000 employees and 65 manufacturing and technology research centers in 2018. The company markets Whirlpool, KitchenAid, Maytag, Consul, Brastemp, Amana, Bauknecht, JennAir, Indesit and other major brand names in nearly every country throughout the world. Additional information about the company can be found at WhirlpoolCorp.com, or find them on Twitter at @WhirlpoolCorp.