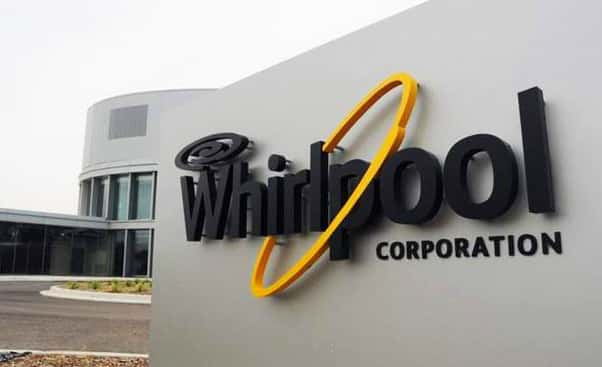 The BBC is reporting today in the United Kingdom that Whirlpool Corporation is recalling more than half-a-million washing machines over a potential fire threat on Hotpoint and Indesit branded washers in that country.
The washers, which have been sold over the past five years, reportedly have a door locking system that can overheat, thereby creating the risk of a fire.
BBC reports indicate, "About 20-percent of the Hotpoint and Indesit washing machines sold since 2014 are affected by the fault. Up to 519,000 washing machines sold in the UK are involved."
Jeff Noel Corporate Vice President of Communications & Public Affairs for Whirlpool appeared on the BBC News Channel saying, "What we're doing is we are making sure that our customers are made aware of the fact that we have identified a potential safety issue with certain Hotpoint and Indesit washing machines, that have been manufactured since 2014. We know this will cause some concern and we especially understand that the washing machine is so important to family life. And here at the Christmas holiday season we know that it will be even more of an important matter for our customers, and for that we apologize. But I think most important it's because customer safety is our number one priority. That's the reason that today we are announcing a full recall. A full recall in which we'll be providing a like-for-like free replacement. We'll come in the home, remove the product or provide a free repair."
Noel was asked about the risk involved, and responded, "While the risk is low, we are making sure that consumers understand that this is a situation, a serious situation, and we're encouraging them to make contact, at our U.K. Call Center, which is open seven days a week, or they can go online and actually use the model-checker, to determine whether or not their unit is among the affected products. But, most importantly, we want the consumers to understand that this is a situation that they need to understand we take seriously, and are actually providing advice that if they want to remove all of the risk, by use of this product, they should unplug. If they are going to continue to use the product, we are encouraging them to use the cold water wash cycle, at 20-degrees Celsius or less. By doing the 20-degree wash or less that will make sure that the heating element is not activated and will significantly reduce the risk in the use of this machine."
Whirlpool estimates that 79 fires are thought to have been caused by the fault which develops over time. They told the BBC, "When the heating element in the washing machine is activated, in very rare cases a component in the door lock system can overheat, which, depending on product features, can pose a risk of fire."
Consumers could be without their washing machines for months in some cases, as the company ramps up customer service teams, engineer hiring, and replacement plans.