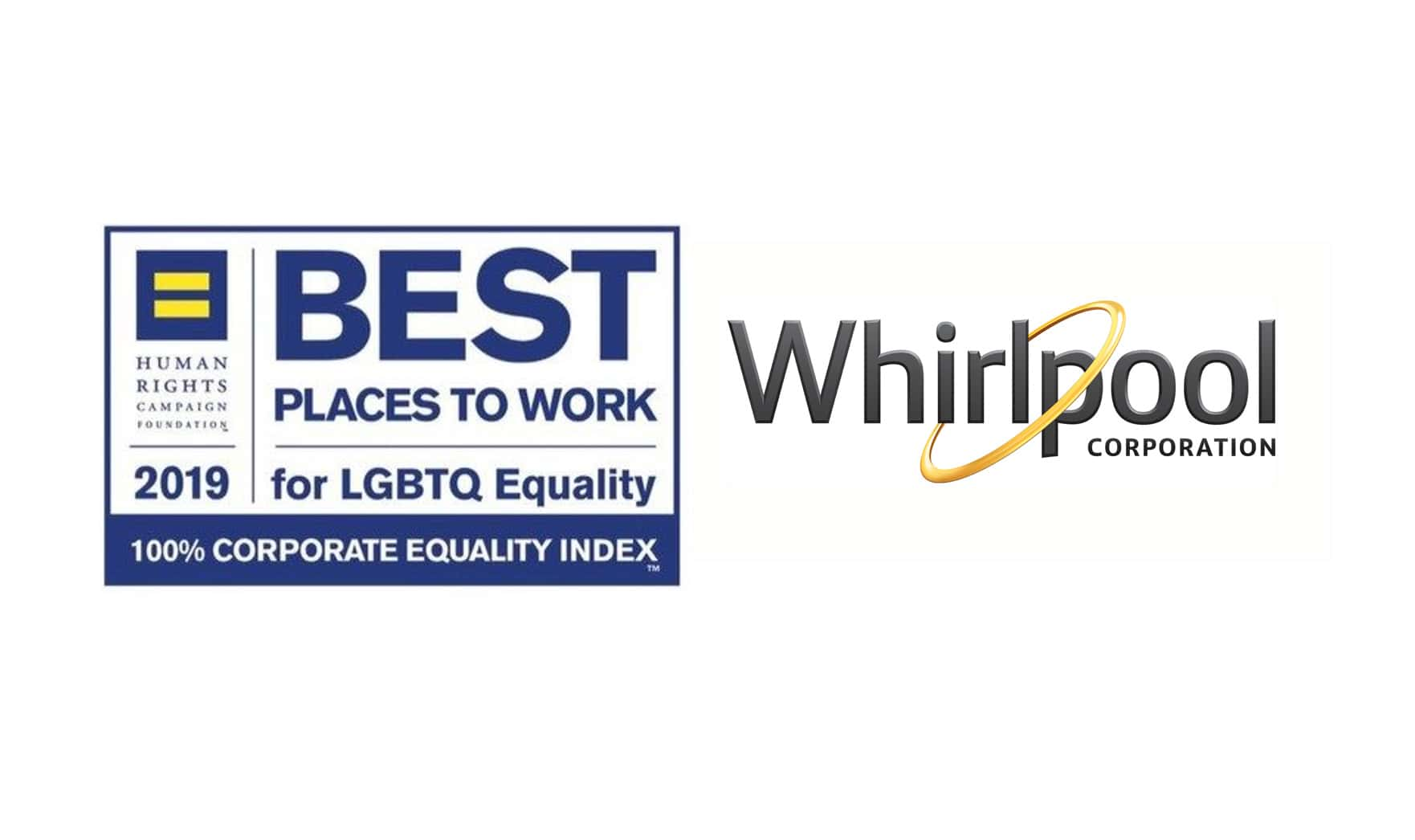 While it has become a tradition, it never gets old for the team at world headquarters in Benton Harbor for Whirlpool Corporation. Once again this year they have earned a perfect score on the Corporate Equality Index (CEI), making 2019 the 16th consecutive year.
Company officials have honored again for their ongoing commitment to promoting equality in the workplace. The CEI is an annual national survey conducted by the Human Rights Campaign Foundation (HRC), which reports on corporate policies and practices related to equality for employees identifying as lesbian, gay, bisexual, transgender and queer (LGBTQ).
Brett Dibkey is Vice President of Brand & Strategy in North America for Whirlpool Corporation, and Executive Sponsor of the PRIDE Employee Resource Group there. Dibkey says, "At Whirlpool Corporation, we are committed to fostering an environment where people feel welcomed, valued, heard and respected every day, so they can bring their whole selves to work." He adds, "Creating that positive work environment remains a top priority, and we are proud to be recognized for the efforts we take to ensure all our employees are treated equally."
The 2019 CEI introduced new criteria for businesses, including the offering of parity between different and same-sex spouses and having coverage available for domestic partners of enrollees, as well as the removal of transgender exclusions from all benefits plans. To score a perfect 100, Whirlpool Corporation satisfied those requirements and earned perfect scores on evaluations of:
Non-discrimination workplace programs
Domestic partner benefits,
Public engagement with the LGBTQ community.
Whirlpool Corporation was also recognized on HRC's Best Places to Work 2018 list.
The HRC invites some of the largest and most successful companies to take part in the CEI each year. The 2019 CEI rated 1,028 businesses; of those, 571 earned a perfect score.
Click the link below for more information about the 2019 Corporate Equality Index:
https://www.hrc.org/campaigns/corporate-equality-index
Click this link to learn more about the Human Rights Campaign: