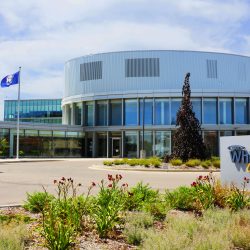 A French plant that put Whirlpool sharply into focus during the French presidential election cycle last spring will reportedly gain new life thanks to a brokered deal between Whirlpool and a French entrepreneur this week.
Reuters is reporting today that Whirlpool struck a deal with businessman Nicolas Decayeux to create some 277 jobs at the Amiens site in northern France. That's the same plant that was used by new French President Emmanuel Macron and his opponent and challenger Marine Le Pen back in April in a stand off between the two regarding who would save and create jobs for the French population and who would not.
Whirlpool's plans to relocate French operations to Poland had raised the ruckus and the debate that spread to the election process during the French presidential election campaign.
No further details have been forthcoming yet on the deal at Amiens. Le Pen had triggered support from plant workers who feared loss of their jobs in the shift to Poland.