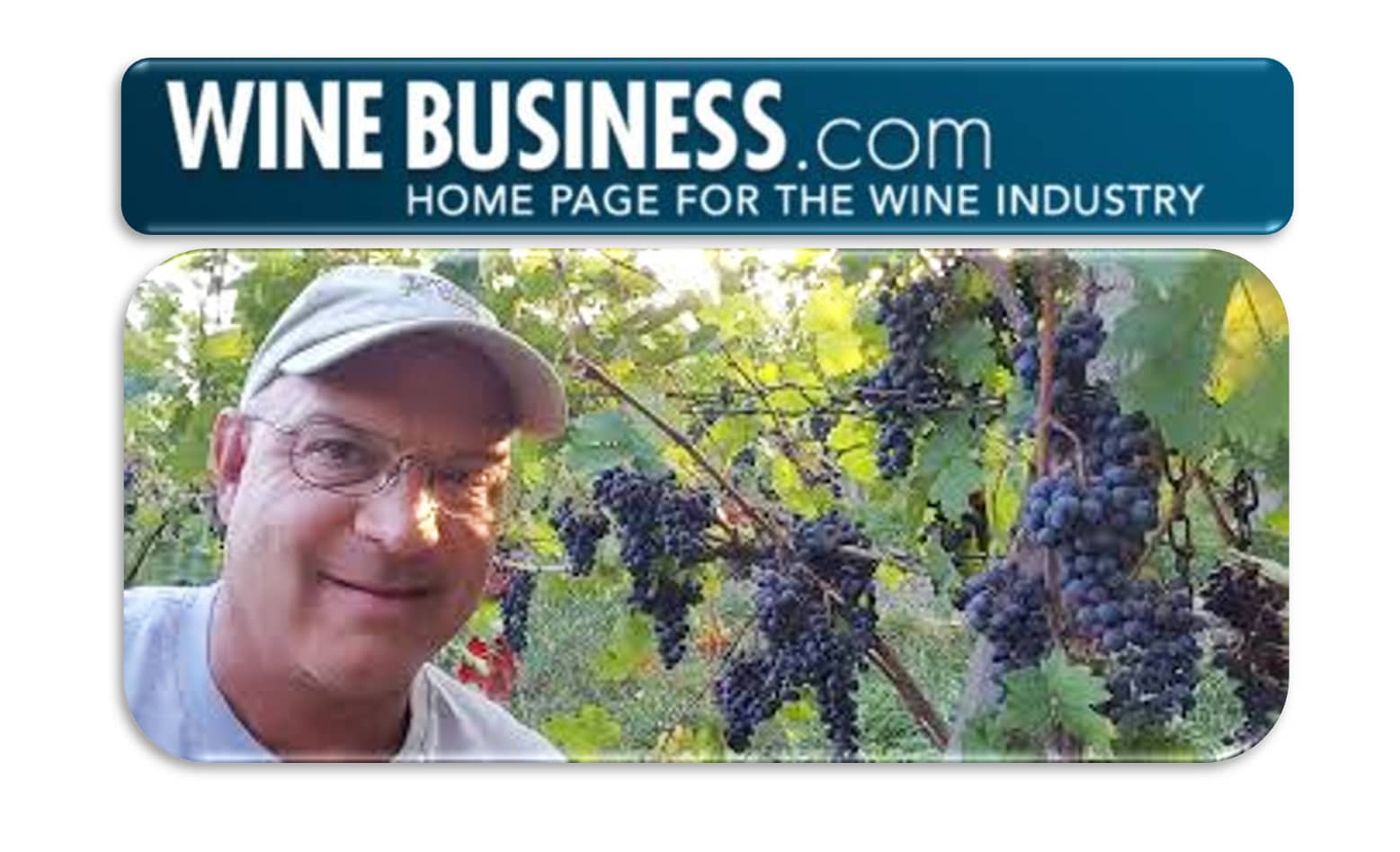 Dr. Dave Miller is celebrating the 10th Anniversary of his White Pine Winery which features a tasting room in the heart of downtown St. Joseph this year, and he just picked up one of the best anniversary presents of his life from a leading wine industry publication, which has named him one of the leading changemakers and influencers of 2020 in the entire nation.
Wine Business Monthly, the leading producer of information and events for the wine industry, has released it's list of the Top 50 Wine Industry Leaders for 2020, and Dr. Dave is right there on the list with key players from one end of the country to the other.
The publication says that every year they set out to honor "those who shape the way the wine industry operates or how people drink wine." They go on to say, "With this leaders list, we're showcasing men and women who are making a difference. It's full of movers and shakers, and there are more than a few who are dissatisfied with the status quo."
Dave's brief profile accompanying the article identifies his role beyond the boundaries of White Pine, saying he serves as President of the Michigan Wine Collaborative. He is also recognized as a founding member of the Michigan Wine Collaborative, which is a non-profit organization supporting the Michigan wine industry. Wine Business Monthly applauds Dr. Dave's continued work to lobby and advocate for research funding, marketing dollars, and the promotion of local wines. In addition to his work with the Michigan Wine Collaborative, he is the owner and winemaker at White Pine Winery and Vineyards and a long running assistant professor in the Department of Food Science and Human Nutrition at Michigan State University.
Wine Business Monthly's list of the Wine Leaders of 2020 includes some of the most influential people in the business, known to virtually anyone who follows the wine industry, while others are influential yet fly "under the radar." Nevertheless, all are cited by the publication as "leaders in the North American wine business."
The publishers also opened the list to suggestions from within the industry, and launched a formal nomination process at the Unified Wine & Grape Symposium back in January of 2020, which resulted in more than 115 submissions "featuring some incredible people, we had a hard time narrowing the list down."
With the largest circulation in North America, Wine Business Monthly is recognized as the trusted resource for wine industry news. Known for its comprehensive editorial, the magazine features the latest in winemaking, grape growing, sales and marketing, and business and technology. Winemaker trials, proprietary survey data, first looks at new products, Industry Roundtables and Varietal Focus are hallmarks of the monthly publication, available both in printed and digital versions. You can learn more online at http://www.winebusiness.com. 
To see all of this year's Wine Leaders of 2020 alongside Dr. Dave, click the link below: