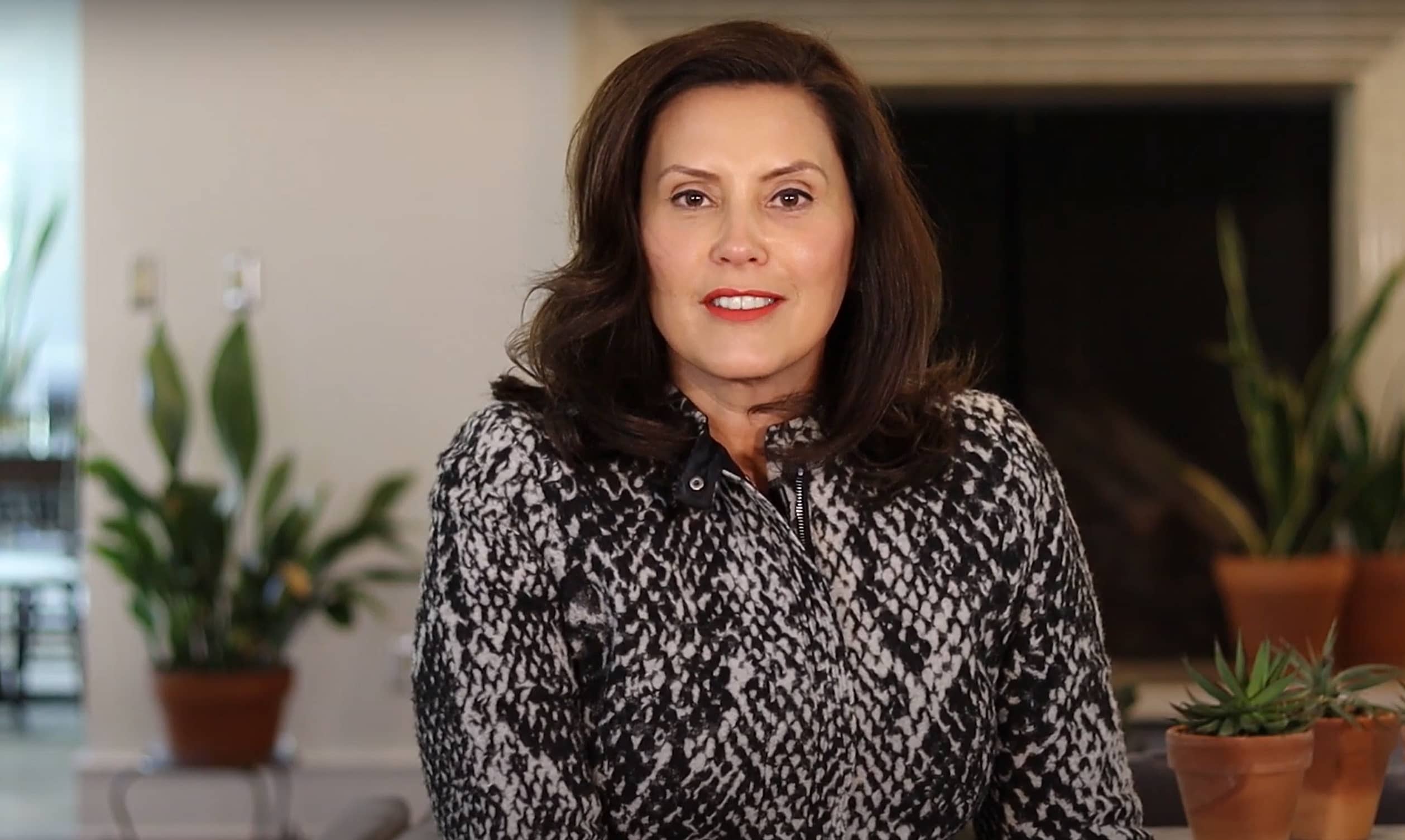 Saying, "No one wants to end this state of emergency more than I do," Michigan Governor Gretchen Whitmer has released a new video today in which she sits down with Michigan's Chief Medical Executive and MDHHS Chief Deputy for Health Dr. Joneigh Khaldun and her Chief Legal Counsel Mark Totten to discuss Michigan's ongoing response to COVID-19 over the past six months.
Both Totten and Dr. Khaldun have worked in tandem with the governor and many others to ensure Michigan's swift response to the virus and to save lives. Since Michigan's first case of COVID-19 in March, they have each worked around the clock to implement executive orders, directives and policies that protect the health and safety of Michigan families, frontline workers, educators, and small businesses.
In the video, Governor Whitmer says, "Michigan was hard hit by COVID-19 early in the pandemic, but because we took quick action and Michiganders did their part to slow the spread of the virus, we are in a much better position than many other states." She adds, pointedly, "No one wants to end this state of emergency more than I do, but we are not out of the woods yet. Michigan is not alone in this fight. At this moment, all 50 states and the federal government have some form of declared emergency. Progress is promising – we're nearing a vaccine, with dozens being tested in humans already, including 9 in large-scale clinical trials. Michigan is making plans to distribute the vaccine, which could be as early as this fall. Michiganders are tough. We have gotten through these last six months together and we will work together and continue to show up and do the hard work we have to do to get out of this pandemic."
Chief Medical Executive and MDHHS Chief Deputy for Health Dr. Joneigh Khaldun, says, "I know many Michiganders have done their part to protect themselves and others from COVID-19, and as a result Michigan is in a much better place than we were early on in the pandemic. But we cannot let our guard down yet." She goes on to say, "We continue to learn more about this virus every day, and must all continue to do our part by wearing a mask, staying six feet apart, and washing our hands frequently. This virus spares no age group and can cause long term health consequences and death. Flu season is fast approaching and a spike in flu-related illnesses would be devastating to our health care system, economy, and overall COVID-19 response. As a parent and as a doctor I encourage all Michiganders to go and get vaccinated to protect themselves and their neighbors from the flu. I am proud to continue to work around the clock alongside Governor Whitmer, Mark Totten and the dedicated team at MDHHS to fight this virus."
In the video, Chief Legal Counsel Mark Totten says, "When we first declared a state of emergency for Michigan it became clear that we would have to exercise extraordinary powers given to the governor by the legislature to protect the health and safety of millions of Michiganders from this once-in-a-lifetime, deadly threat." He adds, "These orders, informed by the best science and data, have been the backbone of Michigan's response to COVID-19 and have led to some of the lowest COVID-19 levels in the nation. Without these powers and the flexibility they give the governor to act, there is no question that thousands of more lives would have been lost."
A study released by Imperial College COVID-19 Response Team showed that the aggressive actions Governor Whitmer took have significantly lowered the number of cases and deaths that would have occurred had the governor not acted.
Right now, Michigan is ranked as the number 12 recovery according to CNN's "Back-to-Normal" index. The index measures each state's economic activity as compared to its pre-pandemic level. Currently, Michigan's economy is operating at 82-percent of where it was in March.
You can watch the complete 15-minute video at the link below:
https://www.youtube.com/watch?v=pIJc2xP74BE&feature=youtu.be