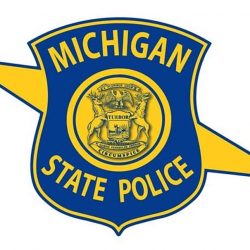 If you were planning to head to mid-Michigan this evening by way of Eastbound I-94, keep an eye on the reports from M-DOT and the Michigan State Police because there's been another massive pileup involving nearly 40 vehicles near Galesburg.
The Michigan State Police are currently investigating that multi-vehicle crash on Eastbound I-94 near Galesburg, near mile marker 85.  The crash actually occurred at approximately 12:30PM during periods of heavy snowfall when first responders were working to remove a jackknifed semi at the Galesburg exit ramp.  The crash involves 16 semis and 22 passenger cars. An exact number of injuries is unknown; however, all injuries are minor in nature.
I-94 remains closed Eastbound at Sprinkle Road (exit 80). Motorists are being asked to seek an alternate route as the freeway is expected to be closed until approximately 5:00PM.  The Michigan State Police are being assisted on scene by the Kalamazoo County Sheriff's Office.
State Police are again reminding drivers to exercise extra care when driving in snowy conditions.  Reducing speed and increasing following distance between vehicles allows drivers time to react to hazards which can prevent these multi-vehicle crashes.