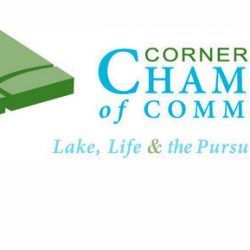 Visitors to the 2018 KitchenAid Senior PGA Championship at Harbor Shores next year looking for a few facts and figures about the championship and the community of Michigan's Great Southwest will have access to a dynamic new publication thanks to a partnership between Cornerstone Chamber of Commerce and the PGA of America.
This year the Cornerstone Chamber has partnered with the Championship team on creation of its annual member directory The "Faces of Your Cornerstone Chamber of Commerce".  The 2018 Faces publication will include a section of content from the PGA, directed at the Championship's visitors from all over the world.
Faces will be the only local magazine allowed inside the Harbor Shores venue during the Championship week, with an expected release date in early April 2018.
The directory will still highlight member events, benefits, awards, and will show the area and prospective businesses what the Cornerstone Chamber does for the local business community. However, it will also serve as a local buyers' guide with a complete Chamber membership directory featuring Cornerstone Chamber of Commerce members. Along with the tournament distribution, Cornerstone Chamber will distribute Faces for inquiry mailings and to its membership, as well as being delivered and restocked throughout the year at local high-traffic areas.
Chamber Exec Chris Heugel says he's thrilled to have been approached by the PGA team for the partnership and says, "With the release of the "Faces of your Cornerstone Chamber of Commerce" annual series, two books ago, we've been really pleased with our local partnerships with Design By Lisa, Far Ahead Advertising, and Walsworth Publishing to bring a locally produced member showcase piece to our members." Heugel adds, "The collaboration has gone far beyond our expectations and now we get to showcase our members not only to our community at large but to patrons and visitors from all over the world. It makes for an exciting time to be a Cornerstone Chamber member. "
KitchenAid Senior PGA Championship Director Ryan Ogle is also excited over the prospect of continuing to show support for local businesses and residents, saying it will, "Further advance our goal of having a positive, long-lasting impact in our host communities." Ogle adds, "The guide presents a great opportunity to showcase all that our area has to offer to both visitors and locals looking for activities and businesses before, during and after our Championship."
Far Ahead Advertising is managing the sale of ads, and interested parties can contact their sales team directly at (269) 934-7522. All advertisers must be a Cornerstone Chamber of Commerce member in order to participate.
Cornerstone Chamber of Commerce is a member-driven organization encouraging the growth of business through networking, advocacy, visibility and benefits for all members. The Chamber represents over 700 businesses that provide more than 36,000 jobs for the community of Michigan's Great Southwest.