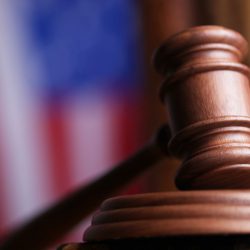 A Galien wedding venue that launched operations last fall is in trouble with the state of Michigan after ignoring an order to stop construction and cease use and occupancy of the 7,000 square foot site, and now the courts have also issued a temporary restraining order against them as well.
Kevin Kelleher's Harbor Banks Winery Barn located at 119 Cleveland Avenue in the village of Galien has been ordered shut down following their decision to circumvent the Michigan Department of Licensing and Regulatory Affairs (LARA) ruling by the Bureau of Construction Codes.
LARA reports that the Berrien County Circuit Court has issued a temporary restraining order against the use and occupancy of the Harbor Banks Winery, as a measure to enforce LARA's Bureau of Construction Codes' (BCC) recent Order to Stop Construction and Cease Use and Occupancy against Harbor Banks Holdings, LLC that operates the wedding reception and events venue owned by Kelleher.
LARA says Kelleher has continued to host events as recently as this past weekend, which defies the judge's October 6, 2017 order. The judge also ordered Harbor Banks to appear and show cause at a hearing on October 19.
The Bureau of Construction Codes filed the restraining order to enforce its Order to Stop Construction and Cease Use and Occupancy as delivered and posted on the barn on September 28, 2017. Harbor Banks failed to comply with the BCC Order and continued to host events.
Occupying the building without a Certificate of Occupancy violates the State Construction Code Act, 1972 PA 230, and subjects the public to health and safety risks, including fire safety, as the building lacks an operational fire suppression system. Further, construction is required to be completed in compliance with a building permit.
The BCC has not granted Harbor Banks a Certificate of Use and Occupancy for failure to obtain required building permits and approvals for alternation and construction of the barn as indicated in the Verified Complaint, including:
Applying for a building permit without full payment and without zoning approval, plans or specifications for the change of the building's use;
Deficiencies in plans for a first-floor bathroom remodel;
No water supply in the plans for a fire suppression system and lack of a complete system;
Several violations found after inspections of two exhaust fans resulting in withdrawal of a mechanical permit.
Although the BCC has taken numerous steps in working with the owner toward attaining compliance, defying the BCC order prompted the court to issue the restraining order.
As to what happens to those brides and grooms with contracts for the facility in the meantime, that remains to be seen. Stay tuned.