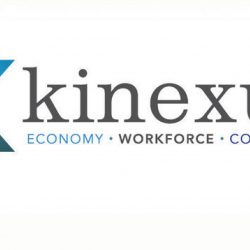 When Entergy Corporation announced plans last winter to terminate operation of the Palisades Nuclear Power Plant nearly 5-years ahead of schedule, the team of change agents at Kinexus stepped into the breech and announced that they would join Van Buren County in creation of a Joint Adjustment Committee to help the region handle the transition away from an active plant to a decommissioned one.
In light of Thursday's announcement by Entergy that they were terminating efforts to shutter the plant as early as next fall, Kinexus has stepped forward to reveal that even though the plant will now operate until the spring of 2022 and deliver power to Consumers Power Company under their long-standing Power Purchasing Agreement, the planned formation of the Joint Adjustment Committee will continue and those plans will still seek an Economic Development Administration grant to advance the efforts. However, both Kinexus and Van Buren County will pursue the plan on an adjusted timeline with Kinexus acting as the county's lead economic and workforce intermediary as planned.
Zachary Morris, Economic Development Consultant at Kinexus says, "The extra time extends our ability as a community to prepare for the inevitable closure of the plant. It give us time to thoughtfully plan out how to mitigate the impact of the closure and begin implementing strategies to lessen its effects."
In June of 2016, it was formally announced that Kinexus had assumed economic development activities throughout Van Buren County, with that agreement focused on leveraging the services provided through their economic, workforce, and community business units.
John Faul is Van Buren County Administrator. With regard to Thursday's decision by Entergy he says, "This announcement does not change the outcome, however, it does allow for more time to plan at the county level. We look forward to working with Kinexus, Entergy, and the affected local units of government on this project over the coming years."
Randall Peat is Chair of the Van Buren County Economic Development Corporation. He says, "By working with Kinexus, we're in a strong position to prepare the community for the transition ahead."
Kinexus is an organization that invests its time and resources into creating integrated solutions for business, workforce, and community challenges to promote economic vitality in the Southwest Michigan region. For more information, visit www.Kinexus.org, or follow them on Twitter.