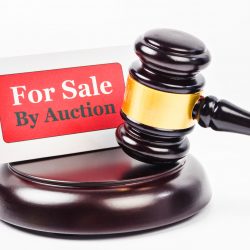 Bargain hunters in search of essentially abandoned property will have the chance to bid on those sorts of items this weekend near the State Capitol in Lansing when the Treasury Department rolls out unclaimed property in the two day sale.
The Michigan Department of Treasury's Unclaimed Property Program—in partnership with the Michigan Department of Technology, Management and Budget—will hold that public auction on Saturday and Sunday, May 19th and 20th at the Lansing Quality Suites in Delta Township.
The auction will feature a wide variety of items, including coins, currency, jewelry, precious metals, stamp collections and much more.
The public is welcome to inspect the items from 3-8 pm this Friday, May 18th, at the Lansing Quality Suites, 901 Delta Commerce Drive. Then, on both Saturday and Sunday, doors will open at 8 am with the auction starting at 9 am each day.
Coins, currency and collectibles will be up for auction on Saturday, with jewelry being auctioned at Sunday's sale.
Payment terms are cash, Visa, MasterCard or cashier's checks.
Under Michigan's Uniform Unclaimed Property Act, the state Treasury Department receives abandoned safe deposit box contents and works to return items to their rightful owners or heirs. Items that are not reunited with their owners can be sold at auction, and that's what is happening this weekend.
Proceeds from this auction and other unclaimed funds can be claimed by their rightful owners by submitting an inquiry form or by calling the Unclaimed Property at 517-636-5320. To learn more, click the link below:
http://www.michigan.gov/unclaimedproperty