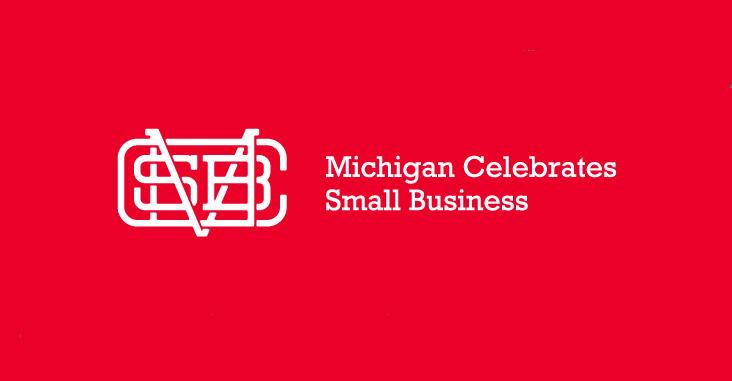 Three manufacturing firms in Michigan's Great Southwest are among those who made the elite list of the Michigan 50 Companies to Watch for 2021 as announced today by Michigan Celebrates Small Business and all three are anchored in Van Buren County.
Barber Packaging of Bangor, Riveer Environmental of South Haven, and Tri-Mation of Mattawan are on the Michigan 50 Companies to Watch for 2021, and among the award winners unveiled today by MCSB which has been honoring small businesses throughout Michigan for 17 years.
The 2021 awards gala will take place on July 20th and will feature three award categories including those Michigan 50 Companies to Watch, the Michigan 50 Distinguished Alumni, and the Best Small Business. Businesses that are announced to receive awards will be able to celebrate the change they have created alongside one another despite the challenging year.
Josh Hundt, Chief Business Development Officer and Executive Vice President at the Michigan Economic Development Corporation, says, "Small businesses create significant economic impact in communities across Michigan," and adds, "We are excited to acknowledge and celebrate more than 80 small businesses this year who have been selected by their peers, communities and small business support organizations and demonstrate the resiliency and impact of Michigan small businesses."
MCSB strives to provide the resources necessary to help build the foundation of small businesses to assist in their success. Michigan Celebrates Small Business acknowledges the effort it takes to run a small business and aims to raise awareness of the impact they have on their communities. The founding organizations of MCSB keep Michigan's economy flourishing by supporting businesses who place an emphasis on growth and innovation.
Barber Packaging Company of Bangor is a family owned and operated company founded in 1989, and is an industry leader in designing and manufacturing expendable and returnable packaging systems. From design concept and prototyping to production and program management, their experienced and dedicated team delivers with confidence and expertise. During the pandemic they pivoted substantially to create personal protective equipment for other businesses across the country.
Riveer Environmental of South Haven manufactures above-grade steel wash racks for wash water containment, closed-loop wash water treatment systems, aircraft washing systems, industrial wash bays and phosphate pretreatment systems. The company's portable wash bays are quick to deliver and require no permitting or site engineering. Concrete wash bays utilize CAD-designed geometry to optimize vehicle washing and solids removal. Riveer Wash Racks and Filtration Systems deliver unsurpassed performance in equipment washing, wash water containment, containment particle separation and water recycling.
Tri-Mation of Mattawan specializes in assembly automation and machining services. Founded in 1995, they began as a small machining company and have grown to encompass the capabilities of a large organization. They currently employ nearly 45 team members and have experienced consistent year-over-year growth, which has allowed them to continually invest in technology and training to ensure their ability to scale with each customer. The company provides custom components, systems, and services for industry.
Tonya Lockwood, Owner of Motor City Gas, shared her excitement about being one of Michigan's 50 Companies to Watch, saying, "Motor City Gas is honored to be one of this year's awardees. Our business revolves around authenticity and creating new beverages that meet the standards of our customers. We had to 'go against the grain' this past year and Michigan Celebrates Small Business has given us the opportunity to share our story with others. We are looking forward to being a part of the celebration."
Another company who is excited to be one of this year's Michigan 50 Companies to Watch is Jacquart Fabric Products, also known as Stormy Kromer. Gina Jacquart Thorsen, President of the company says, "Stormy Kromer is thrilled to be a Michigan 50 Companies to Watch awardee. Since 1958, our family-owned sewing factory has grown, evolved and endured tough times to become what it is today," and adds, "We are incredibly proud to be the home of Stormy Kromer, a brand well-known in our home state and beyond, and all of our employees are grateful for this recognition from Michigan Celebrates Small Business."
The full list of businesses that will be recognized as this year's gala can be found online at this link:
https://michigancelebrates.org.
Michigan Celebrates Small Business is planning to celebrate in-person on July 20th at the Breslin Center, and will comply with all CDC, state and Breslin Center pandemic guidelines. If the environment will not allow for an in-person gala, there will be a spectacular virtual gala that can be viewed by those who register. To purchase viewing options you can click the same link above.
Michigan Celebrates Small Business is a collaboration of trusted statewide founding organizations that offer resources for small businesses. Since 2005, the awards gala has celebrated how small businesses positively impact our communities and state. MCSB is focused on supporting, connecting and celebrating small businesses in Michigan.
Michigan Celebrates Small Business was founded by the Michigan Economic Development Corporation, Small Business Association of Michigan, U.S. Small Business Administration – Michigan, Edward Lowe Foundation, Michigan Business Network, and Michigan Small Business Development Center.
Kinexus Group of Benton Harbor, which manages the Michigan Celebrates Small Business process for the founding partners, is an organization that invests its time and resources into inspiring positive economic change one individual, one business, and one community at a time. For more information, you can visit http://Kinexus.org, follow along on Twitter @KinexusGroup or "like" them on Facebook @KinexusGroup.