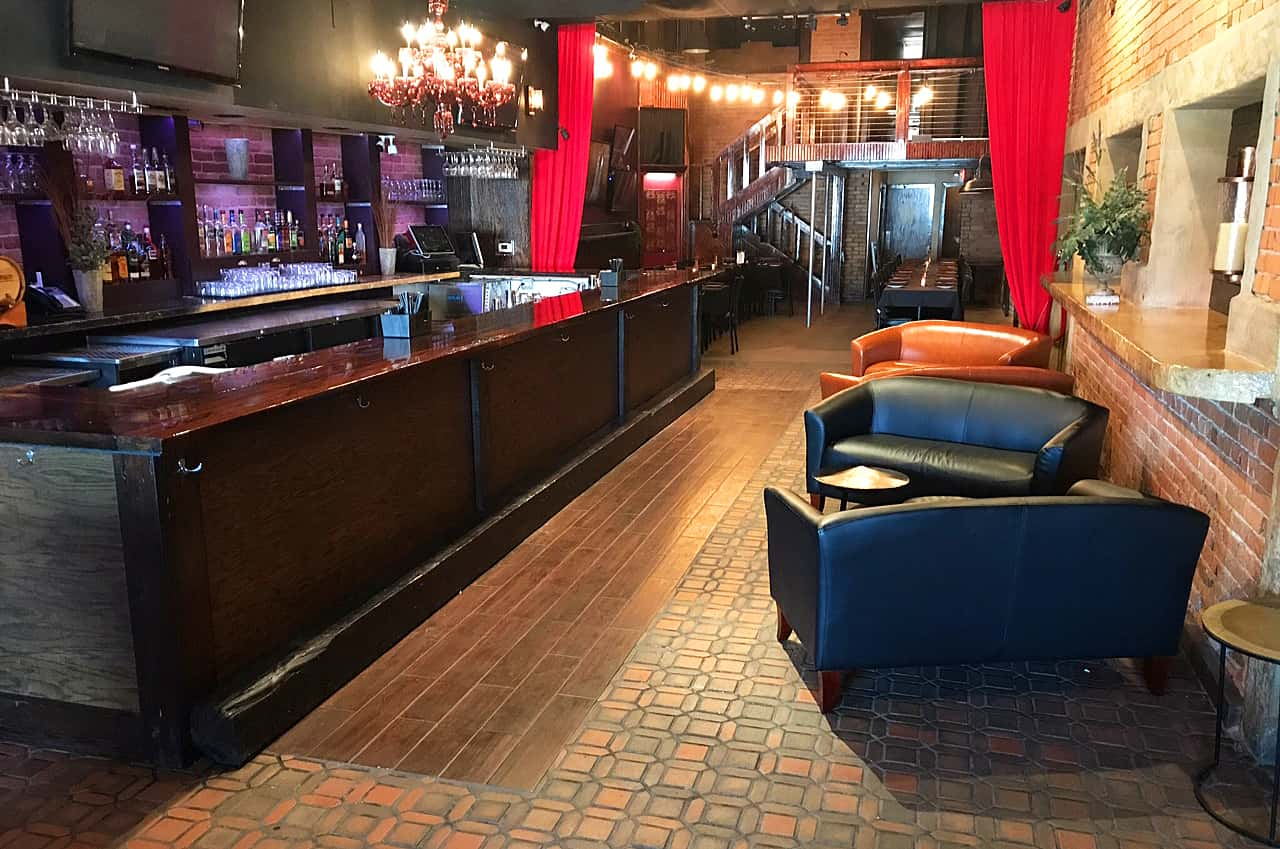 Notable St. Joe restaurateur Robert Montgomery is an avowed tinkerer. He's always dreaming, scheming, plotting and creating in an effort to remain both one step ahead of the competition and perpetually on the cutting edge, and he's done it again. His 221 Main-Restaurant & Cocktail House in the heart of downtown St. Joseph remains at the core of his enterprise, but those who are paying attention have seen the early indicators of his latest venture right there in the same building.
Montgomery and his crew are launching a new venue designed specifically to fulfill the ever increasing need for space to host large-format dinners. Thus, his new St. Joseph Events by 221 Main becomes his latest venture, essentially replace the brief run of his Tonic night club.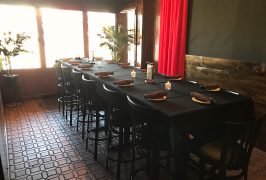 Robert says his new concept stems from the huge need being created by the vast number of destination weddings taking place across Michigan's Great Southwest.
Montgomery tells me, "We don't necessarily want to get into the business of hosting weddings, but there's a huge hole to fill for what I call large-format dinners." He goes on to say that his team has constantly been contacted by families, businesses and event coordinators looking for somewhere nice to host upscale dinners for large groups. He adds, "With the plethora of barns and wineries making Southwest Michigan such a wedding destination, there's a big need for rehearsal dinner space."
Robert says, "Most rehearsal dinners tend to be right around 40 people," and notes, "There aren't many places in downtown St. Joe where you can take 40-to-50 people for dinner, especially during the busy summer months." With the new event center, he says they now have space dedicated for hosting just such events.
Located in the same building and right next door to 221 Main, St. Joseph Events is newly decorated and has seating for groups ranging anywhere from 14 people on up to 55-to-65 guests. The venue has its own private entrance on Main Street, a long bar and 2 dining areas. There's a large table up front by a picture window that seats 14 and the main dining area seats 42 quite comfortably. The space also features a lounge with couch seating and sports its own restroom facilities separate from the main restaurant.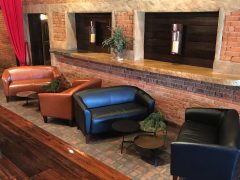 The building is also home, on the second level, to The Terrace at 221 Main – a Restaurant & Whiskey Bar.
In the short time since placing the name on the window of his new venture and fielding questions about it, Robert says they've already booked several events for the 2020 season. Their first official function will be a fundraiser in just 2 weeks followed by a private St. Patrick's Day Party the very next day. Montgomery says they've scheduled a number of rehearsal dinners, a wedding celebration, a retirement party and private corporate dinners as well, and suggests, "The space is particularly good for corporate events. We have video monitors in the room so the host can make presentations to their clients or team members."
Whatever your needs, it sounds like St. Joseph Events by 221 Main is looking to fill the bill.
For bookings or menu information, you can email Robert at 221reservations@gmail.com.