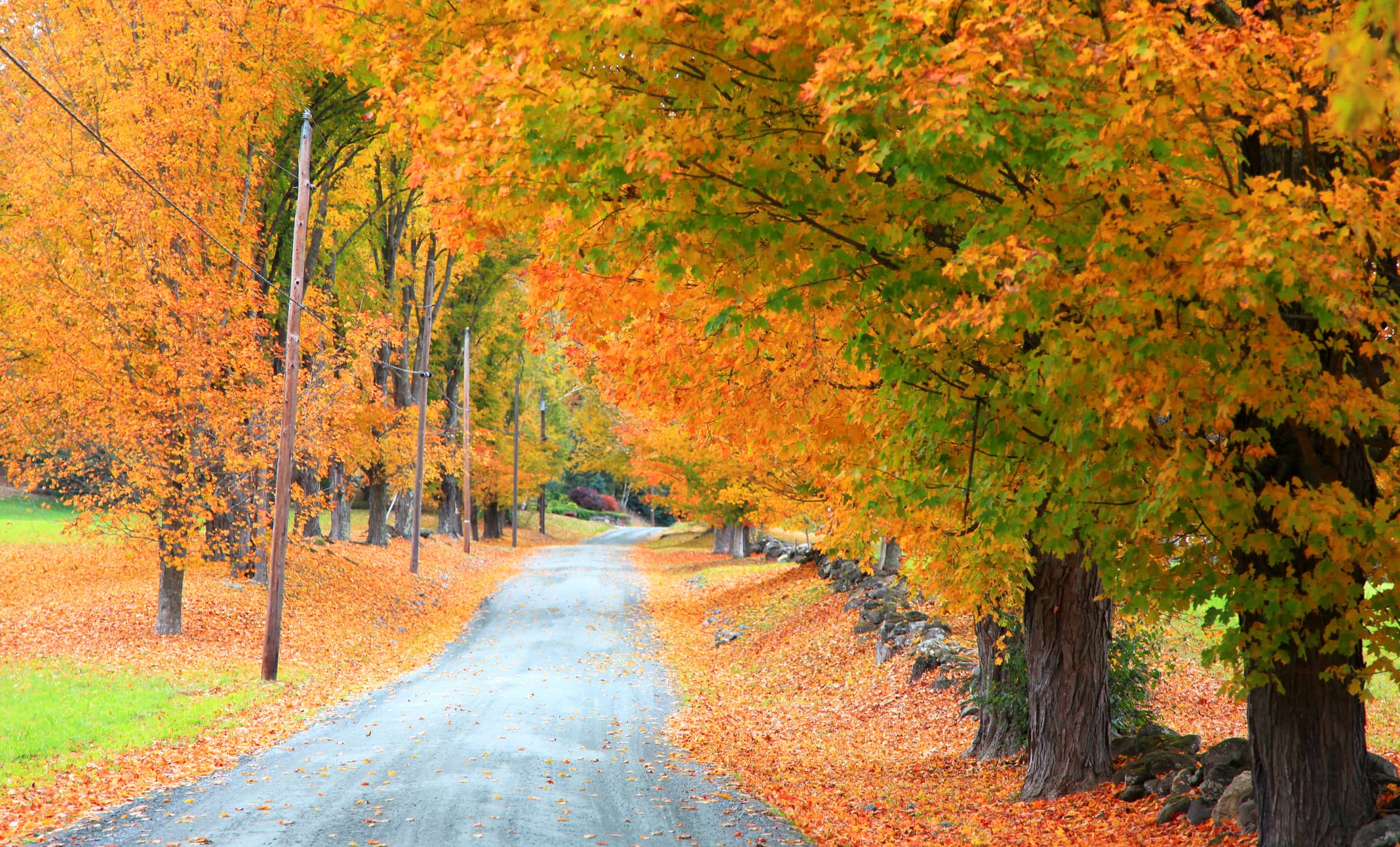 The weather in September and early October has put the annual Fall Colors Display "on hold" until cooler temperatures get Mother Nature's paint brushes working faster.  But the folks at West Michigan Tourist Association have been compiling a Master List of ways to enjoy the Fall Colors–from Lake Superior to the Indiana state line:
24 Ways to Experience the Fall Colors Across West Michiga
There's nothing like fall in West Michigan. With the cooler weather comes the changing leaves in stunning shades of brown, red, yellow, and orange, creating scenic views all across the state. There are so many ways to see the fall foliage before the winter comes, and we've got 24 different ways you can witness their beauty. Whether it's by car, bike, foot, boat, or even chairlift, you won't want to miss these opportunities to see fall color in West Michigan.

1. Picturesque Waterfalls in Marquette (UP) 
Marquette County is home to 77 waterfalls, and many trails and overlooks great for leaf peeping. Some of the best for fall views include Morgan Falls, Warner Falls, and Yellow Dog Falls. Visitors can also head to Harlow Lake for a quick trek with an exceptional view of autumn leaves reflecting on the glassy lake. Or take a drive along the CR 510 Bridgeview, offering views of vast copper, auburn, and deep green leaves.

2. Catch a Lighthouse View of Fall in Sault St. Marie (UP) 
Want to see fall color from a new vantage point? Head to Sault St. Marie's Point Iroquois Light station where you can have a bird's eye view of the area's fall foliage – be sure to bring your cameras to capture the scenery! Visitors can also enjoy the views from a walk along the area's beaches.

3. Explore the Colors in the Keweenaw (UP) 
Changing colors will hit the Keweenaw peninsula before anywhere else in the state, leading the charge into fall during the last weeks of September through the first two weeks of October. As temperatures are a bit cooler, we recommend you grab some warm, cozy clothes, and explore the peninsula however you please – even by chairlift!

4. Golf with A View in Drummond Island (UP)
Drummond Islanders know that their fall colors never disappoint. Why not elevate your fall color game and experience the splendor up close and personal from a golf cart? Drummond Island Resort invites you to enjoy a 90-minute, wind-in-your-hair cruise along the path of The Rock Golf Course with their Fall Color Tour Getaway Package. Enjoy a full getaway of views and fall colors.

5. Views from the River (North) 
Come experience Michigan's colorful autumn canvas from a secluded, incomparable view that only the river valley can offer. Two of the Mitten's premiere paddlesport rivers – the Pine and the Big Manistee – wind their way through beautiful river valleys, revealing new color palettes at every bend. The Pine River Paddlesports Center in Wellston wants to help make your fall color tour on the river an absolute breeze. From kayaks & canoes, to SUPs & rafts, their helpful team of staff is ready and able to fit everyone in your crew to watercraft that fits each individual's size & experience level.

6. Panoramic Views in Bellaire (North) 
With scenery in every direction at the 5,500 acre Northern Michigan resort, you can't miss taking in the fall color at Shanty Creek. With fresh air options like scenic chairlift rides, hiking at Grass River Natural Area and Glacial Hills, or a leisurely drive around the Chain of Lakes, fall is the perfect time to spend up north in Bellaire.

7. Day and Night Views in Charlevoix (North)
Fall means color tours, pumpkin spice lattes, corn mazes, and caramel apples, and Charlevoix is a great place to be during the season. Expedia even recently named Charlevoix as the best place to travel in October. The fall colors are ablaze, the night sky is brilliant, and Northern Michigan is full of delights. Don't miss local favorite activities this fall in Charlevoix.

8. Leaf Peeping in Petoskey (North)
Blazing orange, red, and yellow is accented by the blue of sparkling lakes in the Petoskey Area of northwest lower Michigan. The Petoskey Area Visitors Bureau has created a map featuring five color routes throughout the communities of Harbor Springs, Petoskey, Alanson, Bay Harbor, Boyne City, Boyne Falls, and beyond. Recommended stops along the way make it easy to enjoy your time at wineries, scenic chairlift rides, golf courses, and farm markets, too.

9. Witness Color in the Traverse City Area (North) 
Head to the Traverse City area and take a beautiful drive down M-22, which runs parallel to Lake Michigan. Enjoy a stop in the charming beachside town of Frankfort, home to Point Betsie Lighthouse, the Hotel Frankfort and Restaurant, and Stormcloud Brewing Company. Or visit the Glen Arbor area near the Sleeping Bear Dunes National Lakeshore and explore the Pierce Stocking Scenic Drive. Don't miss local gems like the Cherry Public House and the beachfront Glen Craft Marina & Resort. Be sure to visit the nearby Chateau Chantal's Harvest Festival on October 2nd for wine tasting and grape stomping amidst the beautiful leaves.

10. Scenic RV Driving Tour (North)
Northwest Lower Michigan is well known for its scenic beauty. That's why it's been such a popular destination for families for generations. What better way to see all the region has to offer than by getting in your RV or towed vehicle and traveling to these chosen destinations? This 287 mile driving tour put together by the Michigan Association of Recreation Vehicles and Campgrounds (MARVAC) begins near Ludington and works its way north, primarily following the coast, which is a scenic drive in and of itself.

11. Take A Mountain Bike Color Tour (North)  
Head to Thompsonville for the Fall Mountain Bike Color Tour at Crystal Mountain! This tour allows guests to ride on sections of the iconic Peak2Peak race course and the Betsie River Pathway at a leisurely pace, enjoying all of the beauty of the area with less sweat. Take advantage of great deals on a stay at Crystal Mountain as well, to enjoy all of the fall beauty on your getaway.

12. Enjoy the Colors of the Season Around Ludington (Central)
Discover scenic towns and villages with plenty of options to be outdoors along your fall color tour in Ludington! Find nature walks, U-pick farms, and picnic and recreation areas. It's an ideal time of year to enjoy cooling temperatures, hear the crackle of leaves underfoot, take in stunning foliage and lake views, and treat yourself to a caramel apple or cider. Find four different Ludington area color tour routes here.

13. Driving Day Trip in Newaygo (Central)
Take a fall escape to NewayGo County! Their Fall Color Tour Map will lead you along a one-day driving route to winding roads flanked with trees dressed in the colors of fall, quaint downtown streets lined with local shops and restaurants, and local farm markets offering the best of the fall harvest. Make it an overnight stay experiencing the delightful amenities at one of the area's lodging locations. While in Newaygo, visit Wisner Rents Canoes for a fun adventure – be sure to check their Facebook page for their fall hours!

14. See the Mecosta County Color Tour (Central)
Vibrant colors are exploding in the Big Rapids Region! Escape with a relaxing ride down the Muskegon River or experience Michigan's Dragon, White Pine, and Riverwalk Trails while enjoying breathtaking color and abundant wildlife. Explore the Mecosta County Color Tour, which highlights vibrant countryside views and area points of interest.

15. Depot to Depot Self Guided Color Tour (Central)
Visit Muskegon presents the 17th Annual "Depot to Depot Self-Guided Fall Color Tour". From October 2nd-23rd, you are invited to celebrate the vibrant colors of Muskegon area woods, dunes, and water. Travel on some of Muskegon's and White Lake Area's most scenic roads along Lake Michigan and the West Michigan Pike Byway. There are designated stops along the way offering samples and specials. Be sure to snap a photo and share it on social media with the hashtag #D2D2021 to enter to win weekly prizes!

16. October Storywalk at Pierce Cedar Creek Institute (South)
Visit Pierce Cedar Creek Institute in Hastings this month for the latest installment of their Storywalk series – featuring fall color! This month, journey through the life cycle of a maple tree through the eyes of a child, from the twirling and whirling seed falling to the ground to the changes it undergoes throughout the seasons. Can you guess which season is the child's favorite? Hint…it's in the title of this month's book – Red Leaf, Yellow Leaf by Lois Ehlert. Find more information on Pierce Cedar Creek Institute's website.

17. A Fresh(water) View in Coldwater (South)
Looking for a new way to experience the beauty of fall color? Look no further than south-central Michigan's Coldwater Country! Home to more than 100 lakes including two chains of lakes, it's easy to spend the entire day on the water. Launch a boat, kayak, or canoe at one of the many public access points, or rent a boat from one of the area marinas to get out on the water for a fresh, new, and naturally distant perspective of Mother Nature's magnificent fall color show.

18. Get Active and See South Haven's Colors (South)
Experience the beauty of fall in South Haven's beautiful countryside. Hike or bike under a canopy of oranges, crimsons, scarlets, and golds on the Kal-Haven and Van Buren Trails. Or see the fall foliage while on a kayak adventure on the Black River. And, for a view you won't forget, climb to the top of the dune at Van Buren State Park. South Haven's diverse landscape has something for everyone to enjoy.

19. Discover Kalamazoo (South)
The fall season is hands down one of the best times to visit Kalamazoo! Discover Kalamazoo has your guide to some of the best places in the area to capture fall colors, as well as some unexpected ways to enjoy the fall foliage. While visiting Kalamazoo, be sure to stop by great restaurants and shops like Lawton Ridge Winery, Saugatuck Brewing Kalamazoo, and Principle Food and Drink.

20. See the Shades of Saugatuck (South)
The changing leaves of red and gold as seen from the water is an unforgettable way to experience a fall color tour in Saugatuck/Douglas. The Star of Saugatuck paddlewheel boat offers cruises down the Kalamazoo River on weekends through October. Stunning views of the beautiful fall landscape can be enjoyed on the open upper deck or in the enclosed lower deck, along with an offering of fine wines, domestic beers, and signature cocktails. To take in the colors along the lakeshore, walk along Saugatuck's world-renowned Oval Beach and the Saugatuck Harbor Natural Area. For a challenging hike with a stunning view, head up to the top of Mount Baldhead with a 302-step climb – the unique birds-eye view of the foliage is well worth the effort.

21. Tea & Trails in Saugatuck (South) 
The Ox-Bow School of Art & Artists' Residency is hosting a new fall series, Tea & Trails, taking place on October 8th, 9th, and 10th to support the ongoing care & maintenance of the Tallmadge Woods in Saugatuck. The series will create pairings of live music and refreshments with the brilliance of fall sights and scents. Special tea tastings and drinks will be provided. The walk along the Crow's Nest Trail on October 8th and 9th will be a sunset hike from 6-8 p.m., while the October 10th event will take place in time for sunrise from 7-9 a.m.

22. Offroad Fall Fun (South) 
Bundy Hill Offroad in Jerome is 300+ acres full of beautiful fall colors. As you ride your ORV through the different trails, you will get to experience stunning scenery. Fall color tours can be booked by calling Bundy Hill's team at 517.917.0493.

23. Fall Color Celebration in Three Rivers (South) 
Head to the Three Rivers area on Saturday, October 10th for their scenic, fun-filled color tour and enjoy a variety of destinations and activities along the way. Area businesses will host a variety of activities, including hay rides, pumpkin painting, scenic walking trails, and fall food samples. Be sure to stop by the Maple Row Sugarhouse from 10 a.m. – 5 p.m. as part of this great celebration! Tour the Sugarbush and learn how they collect maple sap, enjoy samples of maple products, and learn how the French colonials made maple syrup and maple sugar. Stop by the Maple Food Trailer and try treats like maple brats, maple baked beans, maple ice cream, and of course their famous Apple Cider Slushie. Visit the mobile Maple Store and buy a maple gift for a friend or yourself. Activities run rain or shine and admission is free.

24. Battle Creek Area / Marshall (South) 
There are so many great ways to see the fall colors in the Battle Creek area. In the countryside of Marshall, drive along Gorsline Road, N Drive North, L Drive North, and Verona Road to catch some pretty leaves. Drive through tree tunnels and pass farm stands, and be sure to stop by nearby Cornwell's Turkeyville for a dinner theater performance and a delicious meal! Or go for a stroll on the Marshall Riverwalk. This peaceful path will take you through a wooded area along the Kalamazoo River, where trees line the path displaying the most beautiful colors.

The Calhoun County Trailway is another great destination for a walk or bike ride through the woods. The 5.6 mile long path will take you through Ott Biological Park and Kimball Pines, surrounding you with fall colors.The trail doesn't loop around, so be prepared to double back on any distance you travel. Parking is available at Historic Bridge Park, where there's also trestle bridges, a playground, kayak launch, and picnic tables.