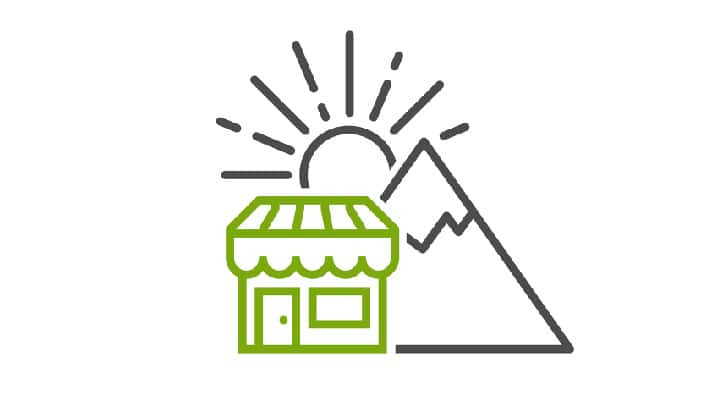 Just as a beautiful floral display once began as merely a seed, so too every big business starts out as a small business enterprise. Yet, even a small business is an amazing way to serve and leave an impact on the world you live in. Recognizing, and even honoring, the small business community is what next month's Small Business Summit at Andrews University is all about.
Focused directly on Growing Healthy Businesses, the Andrews University Enactus team has slated their 2nd Annual Small Business Summit for Friday, November 8th, 2019 from 7:30 in the morning until 4pm at Chan Shun Hall on the Berrien Springs Campus of Andrews University.
Organizers encourage you to take part in the summit if you are looking to advance your business, establish some goals, and figure out how to achieve them. They have arranged for a lineup of 14 presentations and workshops, all based on practical applications that you can put into place right away at your own business venture.
The speakers arranged for the Small Business Summit come to the table with extensive experience covering such topics as:
Social media
Marketing strategy
Business planning
Financial planning
Human resources
Advertising
They will show you how to get more from your advertising dollar whether online or in print, how to establish yourself as an expert in your field and how to develop strategies that help you move your business forward to grow in 2020.
Speakers for the Small Business Summit include:
Lew Olsen from B&L Leadership Group
Wayne Buckhanan from Mercs, LLC
Kimberly Pichot from Complete Success, Inc.
Julie Wuerfel from Mosquito Squad
Karol Berhle from Honor Credit Union
Jim Zobl from Lakeshore Accounting Services, LLC
Sheila Snyder from Website Design, Development & SEO
Dave Doetsch from Mid-West Family
Sarah McHugh from Dash Digital Services.
You will find Chan Shun Hall at 4185 E. Campus Circle Drive on the campus of Andrews University in Berrien Springs.
The price of admission and participation is $60 per person for early bird registration and rises to $75 after Oct 31st. Lunch is included in the registration fee.
Click the link below for specific details about the presentations and speakers as well as to register your attendance:
http://www.completesuccessinc.com/summit 
The 2nd Annual Small Business summit is sponsored by:
Honor Credit Union
Mid-West Family
Andrews University School of Business Administration
Andrews University Enactus
Complete Success, Inc.
Enactus is a community of student, academic and business leaders committed to using the power of entrepreneurial action to transform lives and shape a better, more sustainable world. They establish student programs on college campuses across the nation. Enactus students apply business concepts to develop community outreach projects, transform lives and shape a better, more sustainable world.