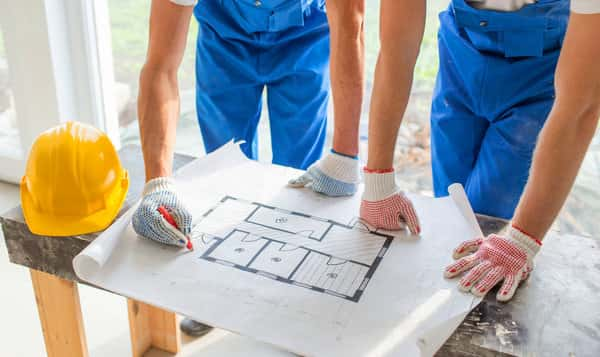 Whether you have plans to build a new house, remodel the house you're already in, or simply want some great ideas for everything for in, on, or around your house, you'll want to put the upcoming Home, Garden and Leisure Show on your personal calendar because it's rapidly approaching.
The 36th Annual Southwestern Michigan Home, Garden and Leisure Show, hosted by the Southwestern Michigan Home Builders Association, is slated for Friday, February 19th through Sunday the 21st and will be staged at the Grand Upton Hall of the Mendel Center for Arts & Technologies on the Napier Avenue Campus of Lake Michigan College in Benton Harbor.
More than 80 individual vendors and exhibitors will be on hand again this year showcasing the latest in home technology, landscaping enhancements, construction tips and a whole lot more. Exhibitors will showcase a broad array of offering and a wide range of topics will be taken up by veteran and new exhibitors alike.
Topics such as Doors, Windows, Roofing, Siding, Floor Covering, Appliances, Heating, Cooling, Energy Savings, Home Design, Home Decor, Landscaping, Lawn & Garden and more will all be on the table this year. Set aside some time to browse the myriad show booths to see the latest for the home. It's also a great chance to get to know people from the region who provide the services and products you may be looking for in your own home. You can see a complete,, to the minute, list of exhibitors by clicking this link at any time: http://www.SWMHomeShow.com
The Southwestern Michigan Home Builders Association is accepting entries for the "Future Builders Lego Contest," according to Carol Weller who serves as Executive Officer for that association. She tells us that the theme for this year's contest is "Mid-Century Modern." The Western Michigan Lego U Club will be displaying a 10-foot-by-10-foot Lego City complete with running trains and multiple buildings from St. Joseph, Benton Harbor and Grand Rapids represented in the display. That display is being underwritten by Distinguished Stone Works of Stevensville.
The Lego competition will be held in conjunction with the Home, Garden and Leisure Show which this year represents multiple aspects of home improvement, fianance, landscaping, interior furnishing, leisure activities and more. Many exhibitors will conduct special offers and discounts directly at their booths, some of them exclusive to the show and not available anywhere else.
The Home, Garden and Leisure Show will run Friday the 19th from 5pm until 8pm…Saturday the 20th from 9am until 7pm…and Sunday the 21st from 10am until 5pm. General admission fee is just $5.00 and children 16 and under are admitted free of charge. You can also save a $1 per admission by capturing a coupon from the association's website linked above. You will also find a complete schedule of planned workshops at that website.
Corporate Sponsors for this year's show include MailMax, Chemical Bank, Kemner-Iott Benz Agency of Cass County and Frankenmuth Insurance.