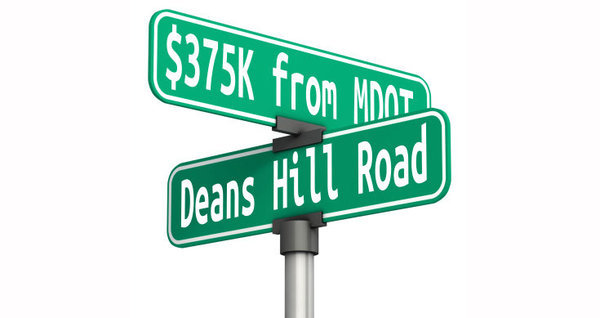 Anybody who has ever driven Deans Hill Road headed out of Berrien Springs toward Eau Claire knows the winding, twisting, turning nature of that road that can be dicey even in the best of conditions. Thanks to commitments from the Berrien County Road Commission and a newly announced grant from the Michigan Department of Transportation…those will become a thing of the past.
The crew at MDOT this morning announced award of a state transportation economic development grant that will support the relocation of Deans Hill Road in Berrien Township in an effort to build a new all-season road connecting the communities of Berrien Springs and Eau Claire.
The relocation of Deans Hill Road is the first half-mile of that proposed 3-mile route. The section needs to be relocated to eliminate two sweeping curves and a significant hill in order to improve the safety of the all-season route.
Overall cost of the project is $1.2-million, using $375,000 in Transportation Economic Development Fund Category F grant funding. The Berrien County Road Commission is providing $825,000, or 69-percent of the project cost.
Today's grant was one of eight announced throughout Michigan, ranging from $260,000 to $375,000, and totaling $2.8-million. The grant funding is a competitive program, and 31 applications were received by MDOT for the eight grants awarded.
The TEDF grant program was enacted in 1987 and re-authorized in 1993 to help finance highway, road and street projects tdhat are critical to the movement of people and products, and getting workers to their jobs, materials to growers and manufacturers, and finished goods to the consuming public. TEDF "Category F" or "Urban Areas in Rural Counties" grants provide state funding for public roadway improvements that create system continuity with the secondary all-season road system.
Category F grants also provide funding for projects that include improving access to the state all-season system or improving safety and all-season capabilities on routes with high commercial traffic. Eligible road agencies include county road commissions, cities and villages.
The portion of Deans Hill involved in the safety enhancement is shown in the right hand side of the map below from MDOT: