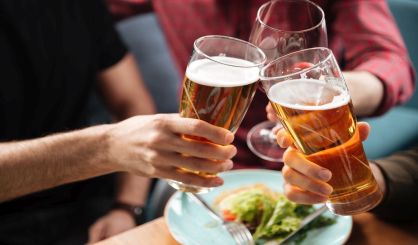 The Annual Maker's Trail Festival is this Saturday at Weko Beach in Bridgman. The event attracts thousands to the beach each year to try out the offerings of local breweries and more. St. Joseph Today's Daniele Crevier tells us it's a lot of fun.
"We're just asking everyone to come and join us for a celebration of southwest Michigan makers," Crevier said. "We've got breweries, wineries, distilleries, cideries there so you can get a taste of some of your favorite local makers and maybe try some new ones."
There will be 21 makers and six food vendors. Crevier says the event kicks off at 1 p.m. with a DJ, and the live music starts at 2 with the JR Clark Band. Size Matters will play at 3:45, and Crawpuppies play at 5:30. Tickets are $10 now, but will be $20 on the day of the festival. The parking lot will be closed to cars for much of the weekend, and those who attend the festival will park in town and walk down. They could also take the new Weko Beach Bus.