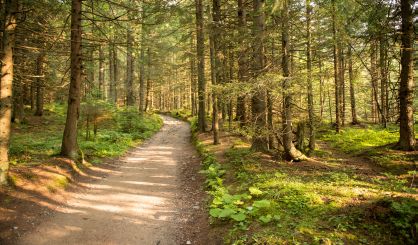 The United Way of Southwest Michigan has been awarded a federal grant of more than $900,000 for work on the Indiana-Michigan River Valley Trail. Be Healthy Berrien Director Dawn Marie Smith tells us the trail already exists around the South Bend and Mishawaka area, and it's being expanded into Michigan.
"The project aims to bring eight miles of the trail from the Indiana Michigan border into Michigan starting in the Niles, Niles Charter township, and Berrien Springs area," Smith said.
Smith says the federal funding will be used on Phase One of the Michigan work near Plym Park in Niles. Retired Congressman Fred Upton helped the United Way secure the money. Smith says the trail ties in with the mission of Be Healthy Berrien.
"Be Healthy Berrien is essentially focused on reducing the prevalence of obesity here in Berrien County, and we're doing that through two areas of focus. That would be improving food access and improving active living."
Eventually, the goal will be to connect the trail all the way to St. Joseph. Smith says the United Way is the administrator of the grant and is waiting on the Department of Housing and Urban Development to get started on construction. She doesn't yet have a date.