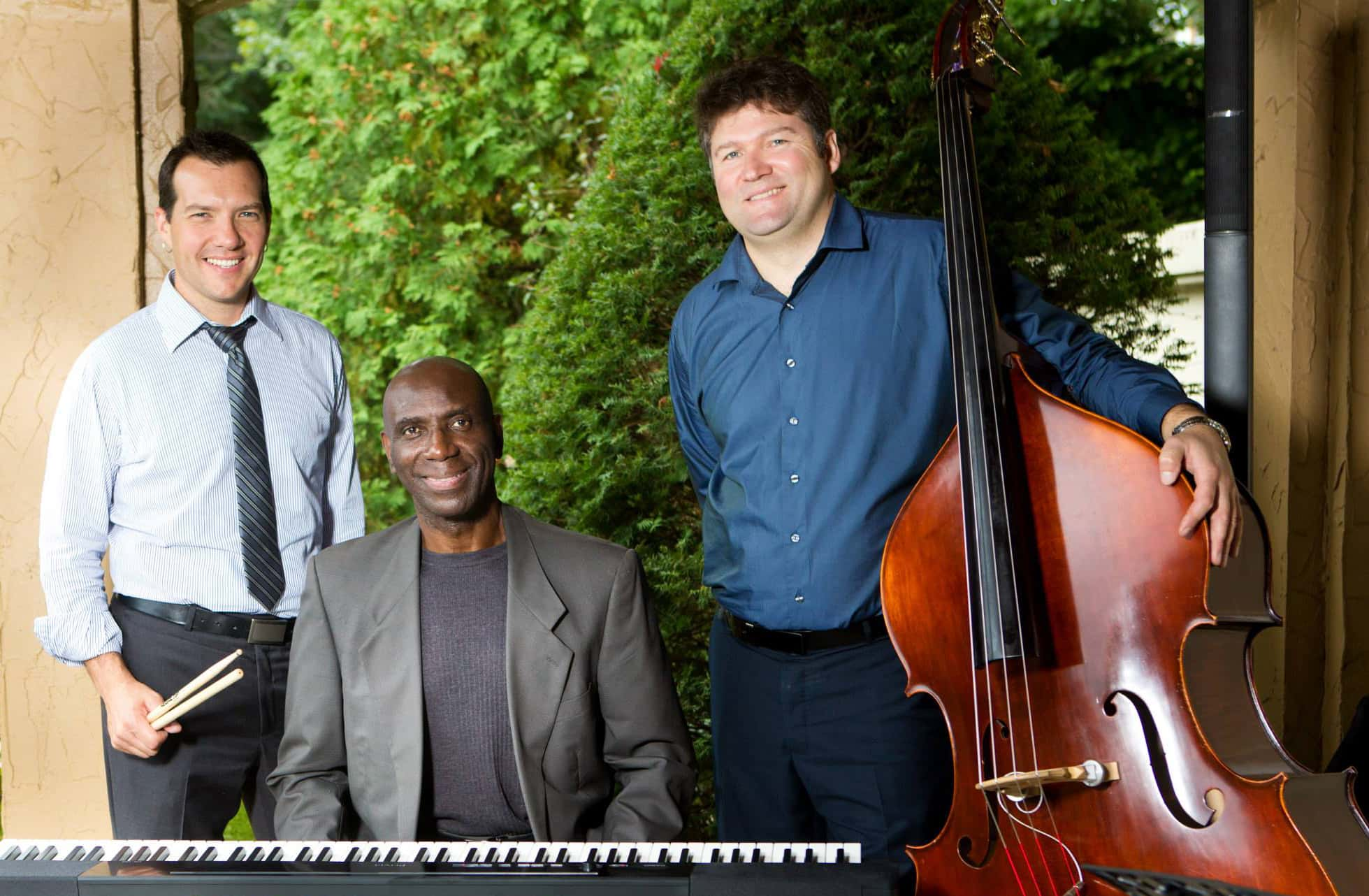 The community of Michigan's Great Southwest and the most notably the City of Benton Harbor, has lost a legend. Word has come from the family of world-class musician Jean Prosper that he has died following illness from which he had recovered this spring only to be struck again.
Prosper played the piano like the true virtuoso that he was. Many of us had the opportunity to hear his remarkable talent at events of every stripe as he would sit either off to the side as background music to our lives or very much in the forefront as the genius artist that he was, showcased in a concert or other musical event for all to enjoy.
Family members took to Jean's Facebook page today to share the sad news:
Dear FB Friends of Jean Prosper,
On April 12, 2018, Jean shared with you his illness journey as he celebrated life on his birthday. We rejoiced as we witnessed the miracle of healing. Unfortunately, he was struck again recently.
It is with profound sadness that we, the Prosper family, announce his passing on October 19, 2018.
As all who knew and loved him, Jean was a wise, centered, and God-connected man. We all were sprinkled and showered by his deep thoughts on spirituality, health, life, love, and relationships. He was grounded in relationships. We are saddened by his sudden death. We will miss his smile which was bigger than life. We will miss his wisdom, gentle spirit, and immeasurable love. We will miss his music. Oh his music! But we are assured that all was well with his soul, and we will see him again on that great day when Jesus will take us home to live with Him eternally.
You will forever be in our heart, our father, son, husband, brother, uncle, masterful teacher, and friend.
Spoken most eloquently, to be sure and the response has been off the hook as condolences and remembrances roll in to family and friends of a man that seemingly everybody loved.
Here's a small sampling of the comments shared with Jean's family:
I am so sorry! We have lost a friend and a true talent. Many prayers for your family with this sad news. God is with him and with you all.
I am shocked my deepest condolences to you and your family… we will all remember his music but I also remember his wisdom and guidance.
This breaks my heart. Praying for the whole family. I love you all.
What a loss, I always enjoyed playing music with him and have been inspired by the joy with which he lived life. The journey continues, Jean, play on!
This is very sad news we have lost a great talent. Jean was a long time friend and we played many gigs together over the years. RIP my friend. Thoughts are with family.
My heart is broken for the news and for the family. Praying for extra special comfort for the family..his smile and grace were amazing..He was my favorite piano teacher and I always reminded him of that..God is still in control even when we don't understand!
I have no words for what my soul is feeling right now. He was such a beautiful, gentle soul. I will miss him dearly. All my love to the family. May you find some peace in time.
Shocked & saddened by this. Jean was one of my oldest friends in North America. So sad, for his music that I'll never hear live again, for his uplifting FB posts, his gentle, generous presence, his dignity and incredible musicality… that and so much more than can be put to words, I will truly miss him. RIP dear friend. Your grace in the face of your private pain and struggles stay with me.
I am stunned and saddened. I admired Jean Prosper not only for his musicianship and breadth of knowledge and interests, but for his wide-ranging and open-minded approach to new ideas and different opinions. God bless him, and keep you all in this difficult time.
So saddened to hear this news. What a difference one life made to the lives of so many.
Jean was born in Port-au-Prince, Haiti, and became a true international star, going to Kingsway College in Ontario, and attended Andrews University in Berrien Springs. He was Recording Artist, Pianist and Producer at his own PMP — Prosper Music Productions.
As his own professional website says, "Though he's heard it many times after his performances across the globe…pianist Jean Prosper says he never gets tired of hearing someone say…'You were wonderful.'"
On his website, Prosper summed it all up saying, "It is obviously important for professional musicians to be compensated for their work," and then adding, "But there is nothing more rewarding than to have someone show their appreciation for your talent with a few kind words."
It takes passion and dedication in order to be a successful musician…as well as a willingness to work hard to achieve your goals. Even as a young child growing up in Haiti…Jean Prosper displayed all of those traits.
His musical influences were as diverse as his training and education.
Here is more of the life story adapted from Jean's biography:
Pianist, composer and arranger Jean Prosper toured in cities across the United States and Canada.
His musical influences were diverse. Born in Port-Au-Prince, where his father was a famous Haitian evangelist who insisted that his children listen to classical and sacred music, his influence got an early start. Beyond the walls of the family home, the rhythms of the Haitian people reverberated everywhere―they were inescapable. The drumming and singing he would hear in the middle of the night had a major impact on his musical development.
Eventually his family immigrated to Montreal, Canada, where Jean received keyboard training and his music education at Canada's Royal Conservatory of Music, in Montreal.  He also went to a private school, Kingsway College, in Oshawa, Ontario, where as a choir member, he traveled across Canada and parts of the U.S. and performed major choral works twice a year with the Oshawa Symphony Orchestra. While studying in Oshawa, Jean won first prize at the Kiwanis Piano Competition.  Later, after moving to the United States, Jean studied piano at Andrews University and at Indiana University.
During his time in Montreal, a friend took Jean to meet her next-door neighbor, who was a piano teacher that happened to be the sister of Oscar Peterson. Until that time, Jean had no idea who Peterson was…so he went to find some of the jazz legend's records, which, for Jean, turned out to be a life-changing revelation…and while Jazz became his primary focus and passion, Jean performed other genres of music spanning the classical to gospel repertoires. (Chopin, Mozart, Bach, Brahms and Beethoven were among his favorite composers.)
He performed for thousands on concert stages; in churches, parks, clubs, and people's homes; and at restaurants, schools, wineries, art centers, weddings, funerals, museums, and jazz festivals. In 1999, he garnered a prestigious Stellar Award nomination for his recording Getting Up Morning. An artist of choice for the distinguished Mendel Performing Arts Center of Benton Harbor, Jean was called upon to perform as reception entertainment for such world renowned artists as Ramsey Lewis and Lou Rawls.
Jean even had the great honor of being requested to perform for the "champ," Muhammad Ali…not once but twice!
A perpetual student of music and of life, Jean Prosper believed that knowledge should not be accumulated, that you should start each day in a state of unknowing because each day is a new experience.  He also believed that artists do not exist for the ego's sake, but that they are there to remind others that they have a heart and a soul. His greatest satisfaction came from seeing the smiles that his music brought to people's faces.
In May of 2005, Jean Prosper founded a non-profit organization called The Jazz Exchange. Its mission is to preserve jazz music as an art form by providing exposure and education to the youth and community as well as cultural exchange. It is their belief that in order for the art form to survive, it is crucial that we involve today's youth not only as musicians…but as an informed audience as well.
Sadly now those future youth will have to rely on his recordings as his piano is silenced by his death.
In the photo accompanying this story on Moody on the Market, Jean Prosper is shown at the keyboards with his trio as captured by professional photographer Karen Hopkins. Photo courtesy of Karen Hopkins.