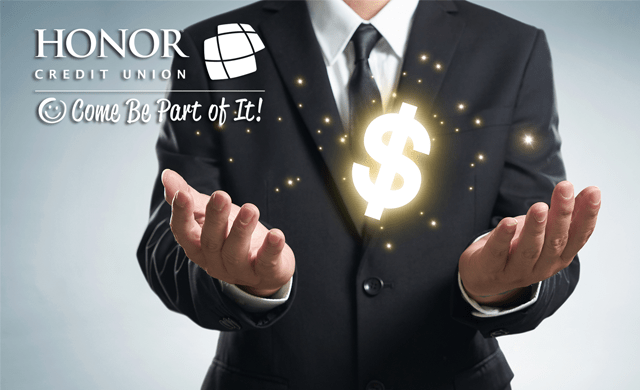 ---

---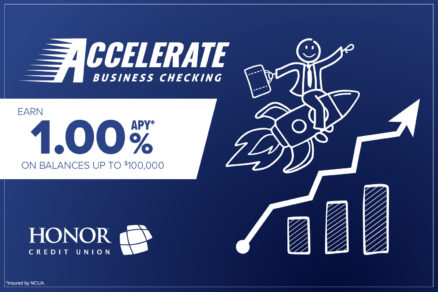 One of the hardest things to do in life is to make a change in your financial institution. Frankly, most will agree that it's simply a pain, and doing nothing tends to be easier. However, when doing nothing ends up costing you the chance to gain not only financially, but through peace of mind, you really owe it to yourself to take the first step.
Fortunately for consumers and businesses alike, the team at Honor Credit Union recognizes right up front that moving financial institutions can be a hassle, but they want you to realize that when a solution is at hand which makes the move worthwhile, the rewards can be not only deeply satisfying, but financially sound as well.
A prime example at Honor Credit Union is their new Accelerate Business Checking. Accelerate Business checking is a high interest earning checking account designed just for businesses. And it's really simple to earn interest. So easy that the only requirements are: five electronic transfer transactions (ACH) — in or out each month, enrolled in eStatements and at least one online banking login each month. That's it!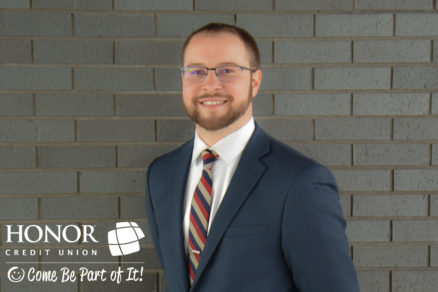 Honor knows that the business community already has a lot on their plate every day. Patrick Swem, Assistant Vice President of Business Development from Team Honor says, "We're trying to take the burden off of the business with regard to what they need to do for their checking account. We'd rather you just focus on running your business successfully, and go about your everyday routines while you earn interest on your checking with us."
Team Honor wants to put a little money back in the pockets of business and get the word out that credit unions are here to be full-service business partners with you. They're not just here for the average consumer. They can do it all.
Team Honor recognizes that there are options. They see offers for free business accounts at a lot of places that offer nothing other than a place to put your money, wherein the financial institution is the only one that benefits because they're going to loan it all out and not pay you a dime. The flip side is the type of institution that requires a ton of fees because business accounts are inherently more work, or places where you have to maintain a ton of money in your account to earn a minuscule amount of interest. Swem says, "But for us, we want to put our membership in the best position possible because we have the wherewithal to do it and hopefully they'll tell their friends and they'll bring their business deposits to us too, and we all win."
Honor Credit Union's burgeoning business loan portfolio is envious to many financial institutions. Thanks to a strong and growing local presence, word spread like wildfire and small business caught on to what has become a very good thing. Most importantly for those businesses who haven't considered the Honor Credit Union route, Patrick assures, "We have the functionalities and can assure you that we can do loans for not only locally-owned small businesses, but the larger businesses in the area as well."
We have the support services that you're used to from an account service standpoint. Now, let's build a relationship because we have the products and services you need. We're ready to develop the relationship that you need to continue to succeed, and help grow your business at the end of the day."
What can be really shattering is when a larger institution decides arbitrarily after years of being your banker you no longer fit their formula or algorithm, or your business sector is one they no longer wish to be a player in and simply dispatch you with the message that you'll need to find a new financial institution. Swem says, "That's not a real partnership anymore, at that point, is it?"
Continuing the assessment, Swem says, "What our expectation is that we have a conversation because we're partners. We're very involved in knowing what you have going on in your business. We're here for you. Come be part of it. Join the fam. We're opening the doors and saying come sit with us, and let's see what the credit union can do for you to make a difference in your business and in your life."
The coronavirus pandemic has been a prime example of the team at Honor Credit Union going to bat for their commercial business account holders. When options for the Payroll Protection Program — PPP — opened up, Swem says, "We told them, right up front, that we would be here for them." As a result, Honor grew commercial relationships tenfold. Patrick says, "Our team spent lots of late nights, including our leadership team, plugging PPP apps in at 2:00 or 3:00 o'clock in the morning on the SBA site. I can guarantee a lot of those big banks weren't willing to have their CEO and C-levels and VPS all doing that. So, it was an all hands-on deck time to serve the community when PPP hit, which really speaks volumes to our dedication to the business sector if you ask me."
The bottom line is the Honor Credit Union Accelerated Business Checking is a unique product that gives your business, even though you may not really be looking to make a move, a viable, solid reason to make the move. Yes, moving financial institutions is a pain and Swem says, "We understand. Actually, nobody understands better what a pain it can be, because we have people who work with businesses all day every day, and that's our job. Let us do that for you."
If your banker has left, or your relationship with your institution has changed radically because someone has retired or moved on to another market, Honor Credit Union wants to help take the pain out of changing to a new institution and reintroduce you to relationship banking.
To learn more about business banking at Honor Credit Union, including interest-bearing Accelerate Business Checking, type your email address below and they'll be sure to contact you.
---

---
DISCLAIMER: *$100 minimum opening deposit required. 1.00% APY earned on balances of up to $100,000.00. Requires e-Statements, minimum of five incoming or outgoing ACH transactions and minimum one monthly online banking login per month to earn 1.00% APY. If any of the monthly requirements are failed to be met, monthly interest for that period will not be accrued. One account per business member. Fees may reduce earnings. Annual Percentage Yield (APY) as of 11/01/2020; Rate is variable and may change after account is opened. Insured By NCUA