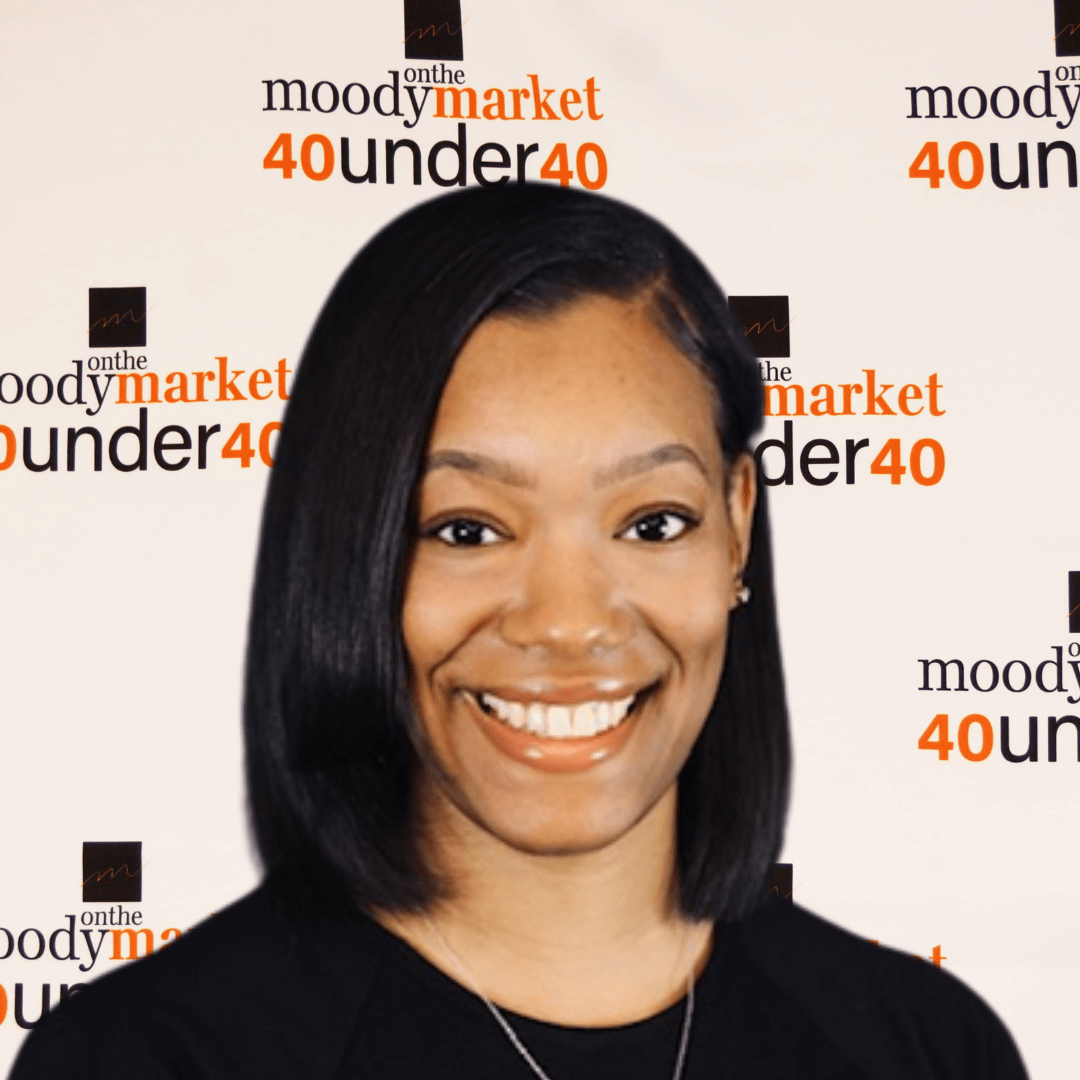 Name
Adrienne Hill
Company/Organization
Lake Michigan College – TRIO Upward Bound Program
What Does Your Company/Organization Do?
The LMC TRIO Upward Bound program is a federally funded program that serves first generation and low income students in their pursuit of a post secondary degree. We assist students in building the motivation, skills and habits necessary to pursue and get through college. We work to develop students holistically through academic, cultural, social, emotional and mental enrichment services.
Age
31
Accomplishments
– University of Michigan- BA – Women Studies and Sociology
– Western Michigan University- MA – Educational Leadership: -Higher Education Student Affairs
– Director, Lake Michigan College TRIO Upward Bound
– Delta Sigma Theta Sorority, Incorporated – Member
– Former PTO President at Winchell Elementary – Kalamazoo Public Schools
– Michigan State University – Higher, Adult, and Lifelong Education – PhD student (Fall 2023)
– Miss Benton Harbor 2009
What else do you hope to accomplish by the age of 40?
By the age of 40, I hope to be done with my PhD program and serving as a Vice President of Student Affairs/Student Services.
Education
– University of Michigan – BA – Women Studies and Sociology
– Western Michigan University – MA – Educational Leadership: -Higher Education Student Affairs
– Michigan State University – Higher, Adult, and Lifelong Education – PhD student (Fall 2023)
What Town Do You Reside In?
Kalamazoo, MI
Where were you born?
Benton Harbor
What was your first job?
My first job was at Steve and Barry's. It was located right across from Applebee's in Benton Harbor.
Best advice you ever got?
As someone who is always planning, I've always appreciated the saying "if you fail to plan, you plan to fail". Continuing with that theme, in my Upward Bound program, I often use a quote from Malcolm X which states "The future belongs to those who prepare for it today", to remind Scholars that the work that we do today impacts our future outcomes. Finally, I appreciate those who have reminded me that "if at first you don't succeed, try again".
Who inspires you most?
I am inspired most by all of my students past and present. It's their stories, tenacity, grit, hard work and success that keeps me going and fuels the work that I do. I am inspired by the dreams, hopes and wishes of our youth and dedicated to helping them bring them into fruition.
That one thing about you we'd be most surprised to learn.
I love to travel! Since living in the Dominican Republic for two months as part of a study abroad program, I've been driven to travel and see as many countries as I can!
What do you love to do in your downtime?
During my downtime, I enjoy spending time with my two sons, Armonti and Amir. We enjoy watching the latest movies together, both at home and at the theatre. This is a tradition passed down from my mother and brother, as we grew up spending a lot of time together watching movies as a family.
What book are you reading now?
Eat that Frog!
Volunteer activity you love the most.
For the last two years, I've enjoyed volunteering at my son's school for the Annual Fun Run! It's a celebration that promotes physical activity and healthy eating. I also enjoy volunteering with the Benton Harbor/St. Joseph Alumnae Chapter of Delta Sigma Theta Sorority, Inc. at their annual scholarship workshop. Each year, I am honored to be their guest speaker and work with juniors and seniors as they tackle the college and scholarship application season.
What motivates you to give back to your community?
Since high school, I have been committed to inspiring and helping the youth of my community. After college, I was blessed with the opportunity to come back to Benton Harbor to assist students attending Benton Harbor High School during their college planning process. During this time, I gained long standing relationships with my students and realized my passion for college access work. As a first generation college student myself, I navigated much of the college going process alone. Thus, I strive to make the process seamless for my students and to equip them with the skills and answers to questions that I did not have. I began this work in 2014 and haven't looked back since!
What Superpower would you most love to have? (for example, the ability to fly or to be invisible, or incredible strength, etc)
If I could have any superpower, I'd definitely want super speed like Flash. Could you imagine being able to get to another part of the world in a second? Or accomplish a day full of task in 2 seconds? As it stands, there aren't enough hours in the day!
What would you like to leave behind as your legacy once you are gone?
I want to be remembered as an impactful educator that motivated students to realize and actualize their potential. I am moved by the success and happiness of others so I hope to be remembered as my students' and community's cheerleader!
What does the  honor of being named to the 40 Under 40 most mean to you?
I am honored to be named one of the 40 Under 40 Award recipients because I strive to be impactful and do great work and being acknowledged in this way lets me know that I am on the right track and showing up as a servant leader.