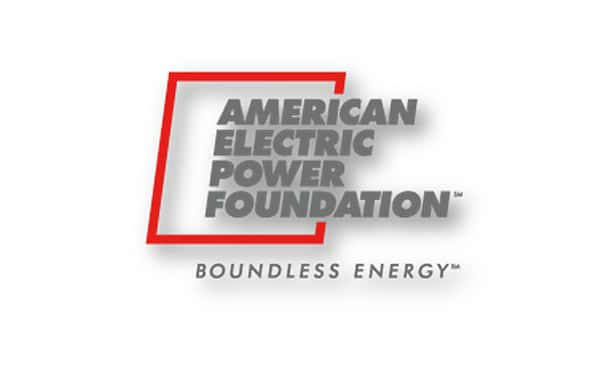 Another major round of donations is headed into local communities across Michigan's Great Southwest and Northern Indiana throughout the service area of Indiana Michigan Power thanks to the American Electric Power Foundation, including a new check for $77,000 in Berrien County.
I&M, on behalf of the AEP Foundation is announcing additional grants totaling more than $700,000 to help communities in Indiana and Michigan amid the coronavirus pandemic.
As part of this additional funding, the AEP Foundation is providing a gift of $200,000 to Community Harvest Food Bank as it helps those affected by the COVID-19 pandemic.
The funds throughout Michigan and Indiana will be available to the local not-for-profits listed below to support basic human needs like housing assistance, shelter and food needs for those in need and senior citizens across I&M's service territory.
Toby Thomas, I&M President and Chief Operating Officer, says today, "As the COVID-19 pandemic impacts the communities we live and work in, I am proud to say that I&M is continuing to step up and help the people we serve," and adds, "By partnering with local organizations, and through the generosity of the AEP Foundation, these efforts will have lasting benefits for the people and families in our region. Being there for our neighbors is what matters most to everyone at I&M."
The following agencies will receive a donation in this round of giving from the AEP Foundation to help I&M's neighbors and customers:
Michigan:
Southwest Michigan:

United Way of St. Joseph County: $20,000
Berrien County Community Foundation: $31,000
United Way of Southwest Michigan: $46,000
(The gifts listed above to the Berrien County Community Foundation and United Way of Southwest Michigan provide a total of $77,000 to support the Southwest Michigan Cares Fund.)
Indiana: 
 Fort Wayne/Northeast Indiana Area:

Community Harvest Food Bank: $200,000
United Way of Allen County: $45,000
United Way of Noble County: $20,000
United Way of Adams County: $20,000
United Way of Wells, Whitley, DeKalb & Huntington Counties: $3,000 each
United Way of Steuben County: $2,000

 South Bend/Elkhart Area:

United Way of St. Joseph County: $43,000
United Way of Elkhart & LaGrange County: $22,000

Muncie/Marion/East Central Indiana Area:

Pathstone (Delaware & Madison Counties): $35,000
Community & Family Services (Blackford, Jay, & Randolph Counties):  $10,000
Winchester Area Churches & Community Food Pantry:  $5,000
Lifestream Services (Blackford, Delaware, Grant, Jay, Madison, & Randolph Counties):  $18,000
Inside Out Community Development Center (Delaware County):  $10,000
St. Martin Community Center (Grant County):  $7,000
Affordable Housing (Grant County):  $15,000

Southwest Indiana/Rockport Area:

Rockport Christian Resource Center: $5,000
The AEP Foundation has committed $3 million to help charitable non-profit organizations across communities served by AEP in eleven states in response to the COVID-19 pandemic.
I&M understands people are struggling with their finances. Disconnections for non-payment have been suspended to respect the impact this pandemic is having on the lives of Hoosiers and Michiganders. I&M also has flexible payment options available to assist customers.
Customers should stay current with their utility account, and if they experience problems paying their bill, they may contact the customer care center by phone at 1-800-311-4634 or at www.indianamichiganpower.com or through Facebook or Twitter to discuss payment options.
The American Electric Power Foundation is funded by American Electric Power and its utility operating units, including Indiana Michigan Power. The Foundation provides a permanent, ongoing resource for charitable initiatives involving higher dollar values and multi-year commitments in the communities served by AEP and initiatives outside of AEP's 11-state service area. The Foundation's areas of focus include special emphasis on improving lives through education from early childhood through higher education, protecting the environment, providing basic human services in the areas of hunger, housing, health and safety, and enriching life through art, music and cultural heritage. The Foundation is based in Columbus, Ohio.