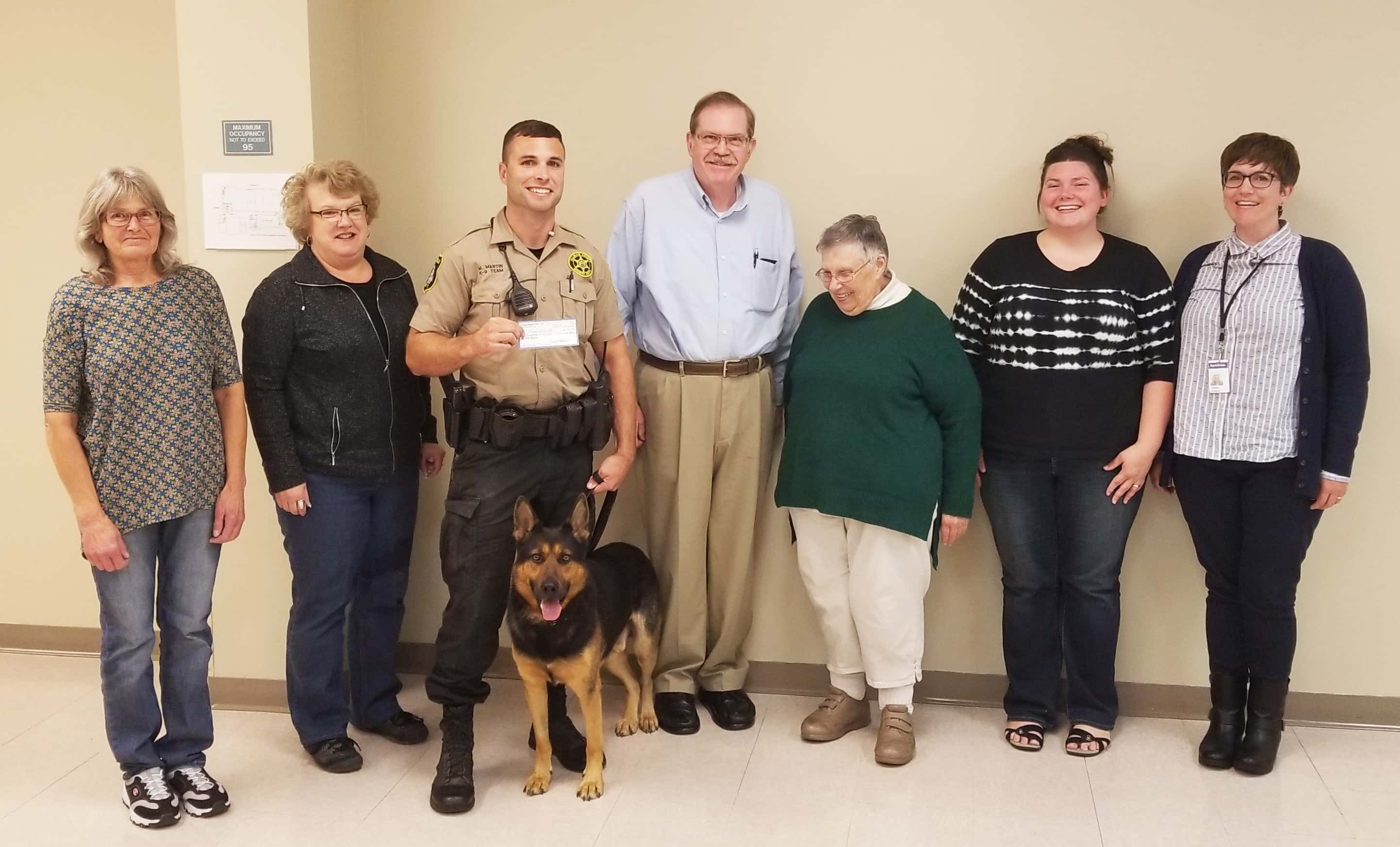 You can always count on dog lovers to support their favorite animals. A prime example comes this week from the Holland Kennel Club which has donated $1,000 to the Allegan County Sheriff's Office K9 Team.
Authorities tell us that the generous donation will be used to purchase and install a K9 door opener. The door opener will be installed on the police car door that is used by the K9 team member to get in and out of his rear seat kennel.  This opener will allow the K9 to be released from his kennel remotely with the press of a button that is worn by the K9 handler. It's a great concept that allows the handler to release his K9 partner for assistance whenever a situation arises suddenly wherein the handler might not otherwise be able to access the dog.
The new automatic door opener greatly improves officer safety by eliminating the time it would take the officer to get to his partner or possibly needing his partner and not being able to get to him.
The door opener from the Holland Kennel Club will be placed on Deputy Mike Martin's K9 patrol vehicle. Deputy Martin's partner is K9 Lajki.
K9 Lajki was also purchased with a generous donation from the Holland Kennel Club in the spring of 2017. The Sheriff's Office has voiced gratitude for the Holland Kennel Club's continued support of the K9 team.
In the photo accompanying this story on Moody on the Market, board members of the Holland Kennel Club pose with Deputy Mike Martin and K9 Lajki. The photo is courtesy of Ben Haas.