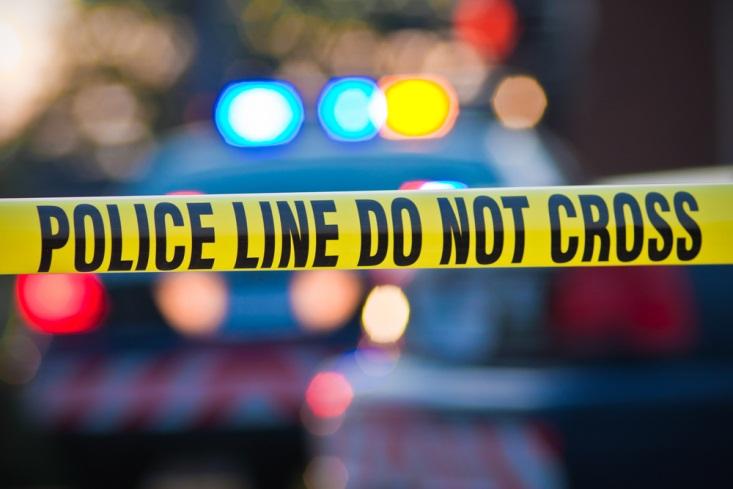 Berrien County Prosecutor Michael Sepic says an extramarital affair apparently led to a plot to kill an active duty soldier murdered outside his own father's home on New Year's Eve. His wife and her alleged lover are being charged with first degree premeditated murder as a result. Here is the scenario as laid out by Prosecutor Sepic this afternoon:
On New Year's Eve at approximately 11:00 pm, Tyrone Hassel III, 23, an active duty US Army sergeant stationed at Fort Stewart, Georgia, was shot and killed outside his father's home on Colfax Avenue in St. Joseph Township.
He and his wife, Kemia Hassel, 22, of Allenhurst, Georgia, also an active duty US Army soldier stationed at Fort Stewart, were residing on Colfax while on leave over the holidays with their 1 year old child. Sgt. Hassel had been at a family gathering on Lincoln Street in the city of Benton Harbor during the evening hours. He returned to the Colfax home around 11:00 pm to bring Kemia some food from the family gathering. After leaving her the food, he was returning to his pickup truck in the driveway of that home to return to Lincoln Street when he was confronted by an assailant who shot and killed him. Investigators explored numerous leads before receiving information from the US Army base at Fort Stewart, Georgia.
Investigation by the Army CID (Criminal Investigation Division) unit at Fort Stewart and follow up investigation by investigators here in Berrien County including officers from the St. Joseph Township Police Department, the Berrien County Sheriff's Department detective bureau, the Berrien County Homicide Task Force and the Michigan State Police, has led to murder charges against two individuals.
It is alleged that Kemia Hassel and Jeremy Cuellar, also an active duty US Army soldier stationed at Fort Stewart, were in an extramarital relationship and plotted to kill Kemia's husband, Tyrone.  Further, it is alleged Cuellar travelled from Fort Stewart to Chicago several days prior to December 31, waited for directions from Kemia Hassel to ambush Tyrone, and did so finally on New Year's Eve.  The motive for the two to plot Sgt. Hassel's death may have been to continue their relationship and reap the Army's death benefit from his murder.
Kemia Hassel is charged with First Degree Premeditated Murder, a life offense without the possibility of parole.  Ms. Hassel is in the Berrien County jail. At her arraignment today her bond was set at $2,500,000 with GPS tether.  A pre-exam conference is set for Wednesday, January 23, 2019 and a preliminary exam hearing set for Tuesday, January 29, 2019, both at 8:30 am.
Jeremy Cuellar, 24, of Hinesville, Georgia, is also charged with First Degree Premeditated Murder and additionally with Felony Firearm, a 2 year consecutive sentence.  He is in custody in the Liberty County, Georgia jail awaiting extradition proceedings.
The charges are merely accusations and the defendants are presumed innocent until and unless proven guilty.