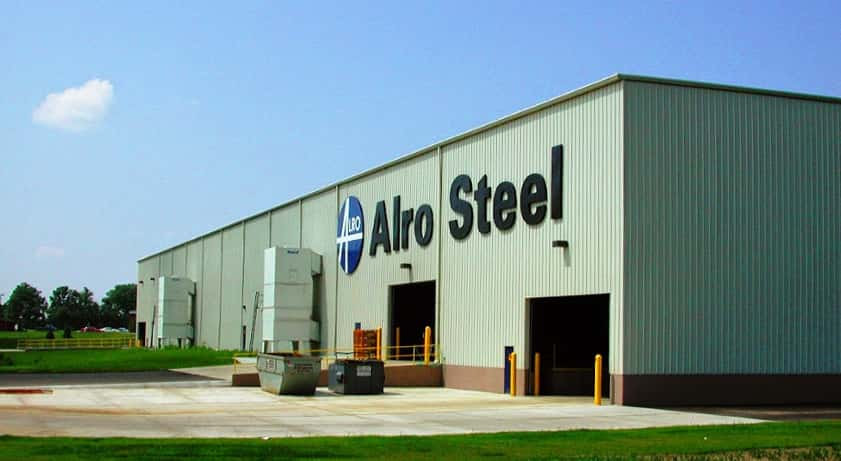 The parent company that anchors the crossroads of US-12 and the St. Joseph Valley Parkway in the Niles industrial park at Bertrand Crossing is getting bigger. Alro Steel has had a landmark presence alongside the Lake Michigan College Campus at Bertrand Crossing for years. Now, their Jackson-based parent has acquired another firm in Ohio as it continues to grow.
Alro Steel has announced their purchase of certain assets of Riverfront Steel in Cincinnati, Ohio.
Riverfront Steel was established in 1985 as a metals distributor in downtown Cincinnati. Owned by Bradley Kuhr, the company has grown to 85 employees operating out of a 115,000 square foot location. Alro reports, "Riverfront's core values of growth, speed and continuous improvement have instilled a strong culture. We are delighted that the Riverfront Steel team will join Alro and continue to provide great service."
Alro is focused on exceeding customer expectations through superior service and outstanding teamwork across all locations. This acquisition will grow Alro's customer base while providing improved service for cut-to-size metals and plastics. Alro Steel will operate out of the Riverfront Steel location at 10310 S. Medallion Drive in Cincinnati going forward.
Alro Steel, itself, was founded in 1948 by brothers Al and Robert Glick. The company is a distributor of metals, industrial supplies, and engineering plastics. Alro is focused on offering cut-to-size metals and plastics with next day delivery to 25,000 customers in North America. Alro operates over 70 locations in 12 states, including the Bertrand Crossing site in Niles, and provides a broad inventory of products under the following companies:
Alro Steel
Alro Metals
Alro Metals Outlet
Alro Industrial Supply
Alro Plastics
Angle Advisors acted as the exclusive investment banking advisor to Riverfront Steel in completing the transaction.
Vice President Brian Glick says that in addition to Riverfront's 115,000 square foot building in Cincinnati, the acquisition includes inventory and equipment housed there. Riverfront specializes in carbon steel, structural steel and metal processing. Company officials say that all 85 Riverfront employees have the potential to stay on board with Alro. Inasmuch as Alro is privately held, the terms of the deal have not been disclosed.
Just last month Alro revealed plans to erect a new facility in Wisconsin, as well.
The photo accompanying this story on Moody on the Market shows the Alro Steel complex in Niles and is courtesy of Alro Steel.