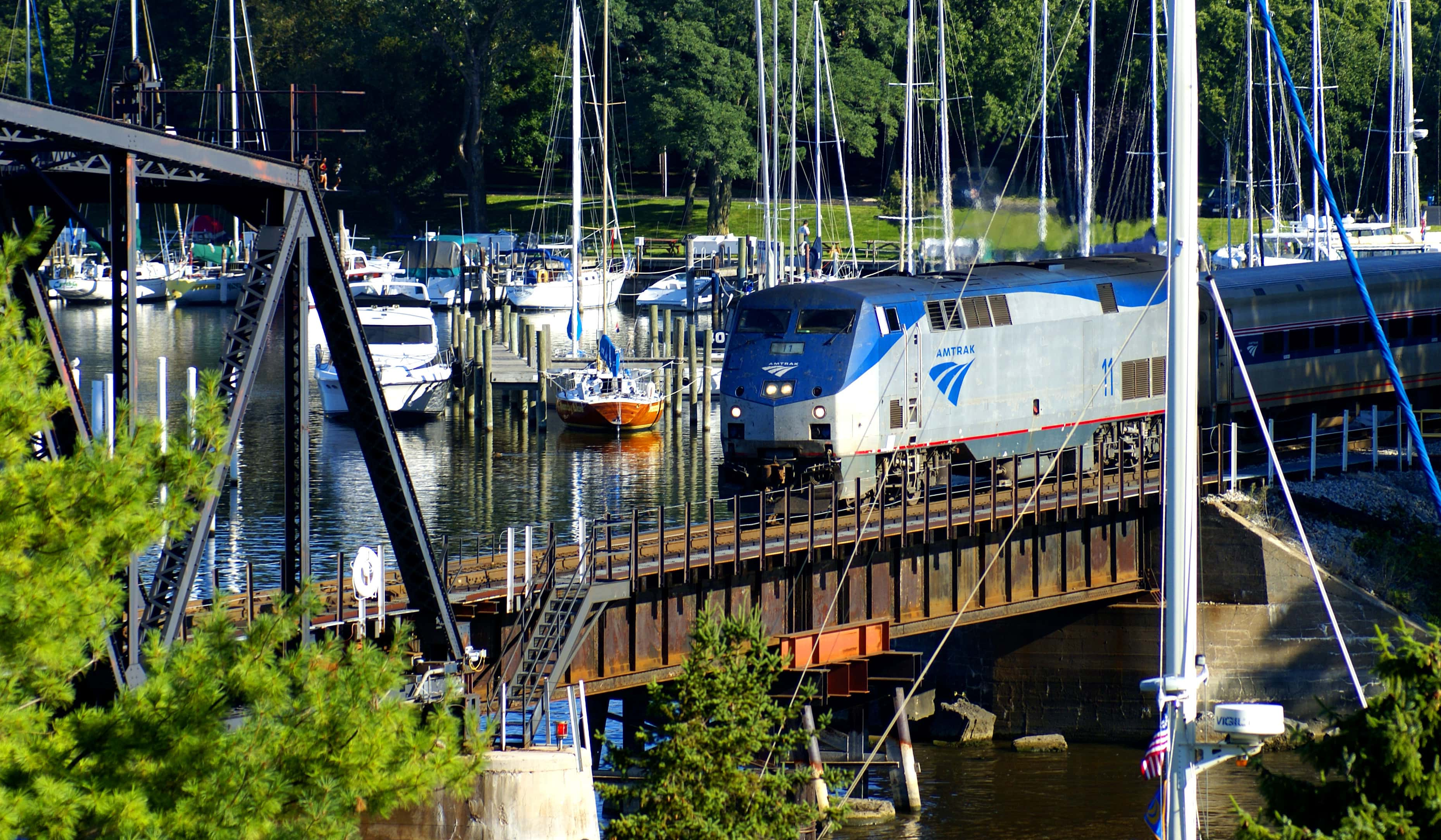 If you plan to climb aboard Amtrak out of the St. Joseph Train Depot to head someplace for Thanksgiving, you need to know two things — Amtrak is prepared to accommodate an increased surge in riders, and they typically sell out early because the holiday is one of the biggest every year for train travel. Oh…and you will need a reservation in advance in some cases for anything starting tomorrow and beyond for the Thanksgiving travel period.
With Thanksgiving being one of the busiest travel periods of the year for rail travel, Amtrak says they are prepared to accommodate the expected surge of riders on trains and at stations.
Amtrak has plugged in additional capacity on Amtrak Midwest network routes for the holiday in Illinois, Michigan, Missouri and Wisconsin, plus extra trains to Downstate Illinois stations in Normal and Quincy. While they plan to operate every available passenger rail car, Amtrak cautions that their trains sell out quickly and customers are encouraged to plan ahead and book tickets soon.
Amtrak's Pere Marquette route carries passengers between Grand Rapids and Chicago with stops in Holland, Bangor, and St. Joseph, and always scores huge crowds for the holidays.
The Chicago-Milwaukee corridor is the Midwest's busiest and space is limited on Amtrak Hiawatha service, so a reservation will be required to travel from November 26th through December 2nd. That route is sponsored by the state transportation departments in Wisconsin and Illinois. Amtrak Midwest Services in Michigan and Missouri are also sponsored by the state DOTs.
At Chicago's Union Station, where the Pere Marquette run takes you, Sleeping Car and Business Class customers, as well as top-tier Amtrak Guest Rewards members, can experience the Metropolitan Lounge and pre-board their trains. Coach customers can purchase day passes to the lounge.
Customers with questions can connect directly with Amtrak customer service representatives via social media. Other tips from Amtrak encourage you to:
Follow @Amtrak on Facebook, Twitter and Instagram to connect with customer service and receive the latest news including sales and updates on new offerings…
On Twitter, follow @AmtrakAlerts for real-time service information on Amtrak Midwest and other trains…
Share your Amtrak experience on all social media by tagging @Amtrak and using the hashtag #Amtrak in your posts…
Download the Amtrak app for easy booking and travel updates…
Last year, Amtrak had its largest passenger count ever during the Thanksgiving week with more than 846,000 riders on its trains across the country, with more than 160,000 customers on the Sunday following Thanksgiving.
Here in Michigan, 24,542 customers boarded Amtrak trains during the Thanksgiving travel period last year, and Amtrak's Marc Magliari says, "Similar customer counts are anticipated this year."