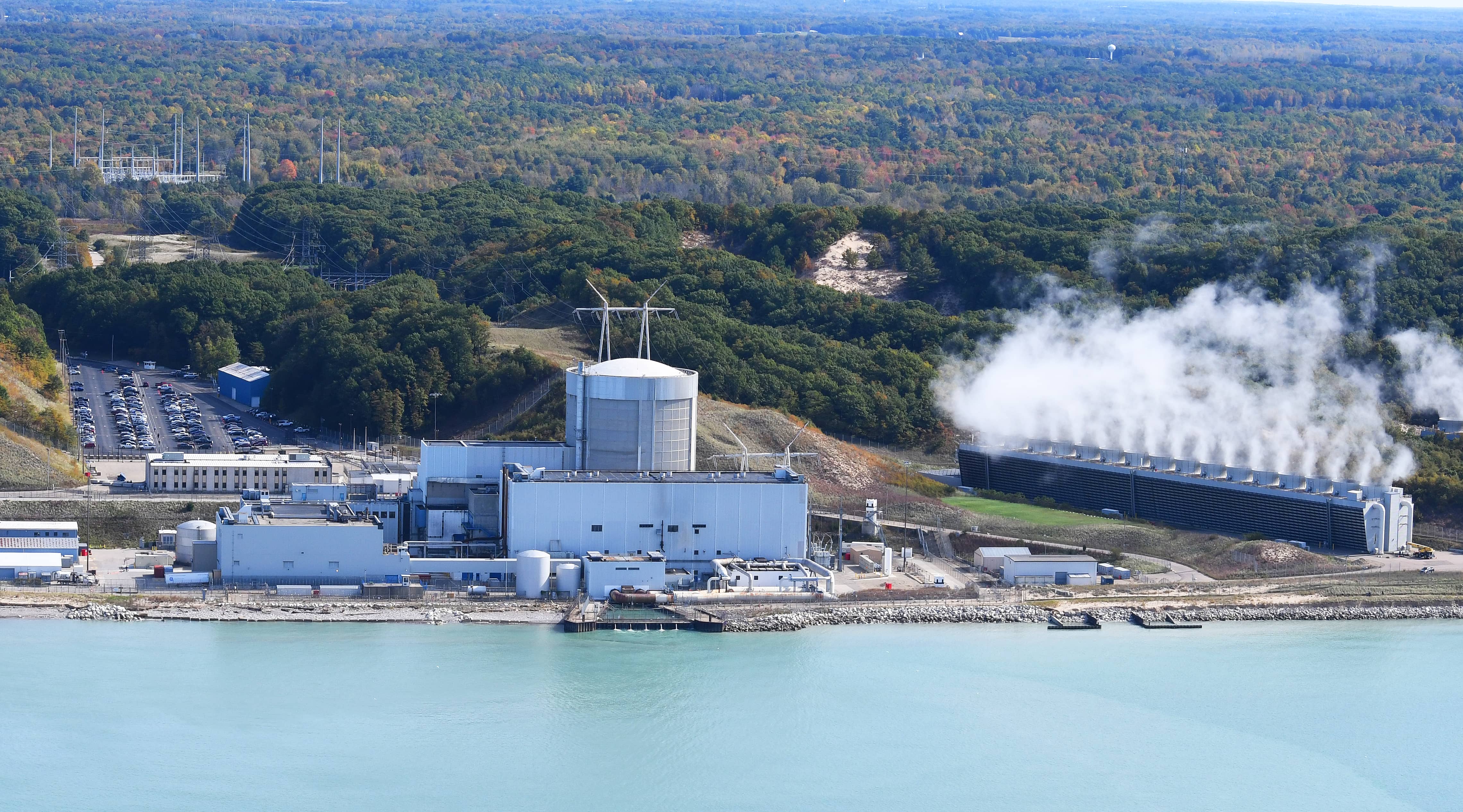 State Representatives Pauline Wendzel and Joey Andrews have signed a letter to Governor Gretchen Whitmer offering their support for her efforts to restart the Palisades nuclear power plant in Van Buren County. The two are part of the new bicameral Nuclear Caucus, which Andrews tells us includes 13 state representatives and two state senators. Andrews says new advancements have made nuclear energy safer, and with the world facing an existential threat in the form of climate change, nuclear power is looking better and better.
"Nuclear is such an easy win for getting a lot of electricity on the grid without generating carbon, and so I think that's changed the way a lot of us on the Democratic side have thought about nuclear, especially in recent years. And of course it helps that the Biden administration has made some pretty significant investments through the IRA, upgrading and reactivating nuclear sources."
Wendzel tells us the area was hurt when Palisades closed.
"Because people moved," Wendzel said. "I know people personally who have moved throughout the country because the jobs, these nuclear power jobs a lot of times are very specific, and they can't just go next door. They've got to go to where another nuclear power plant is, and there's only two now in the state of Michigan."
Andrews says there are positive signs that Palisades could be recommissioned. He notes Energy Secretary Jennifer Granholm and the Biden administration are supportive of restarting the plant, while the NRC has been on site and has made positive remarks. Palisades owner Holtec has applied to the U.S. Department of Energy for loans to restart the facility. Wendzel says it would also need state support, something the caucus is calling for.