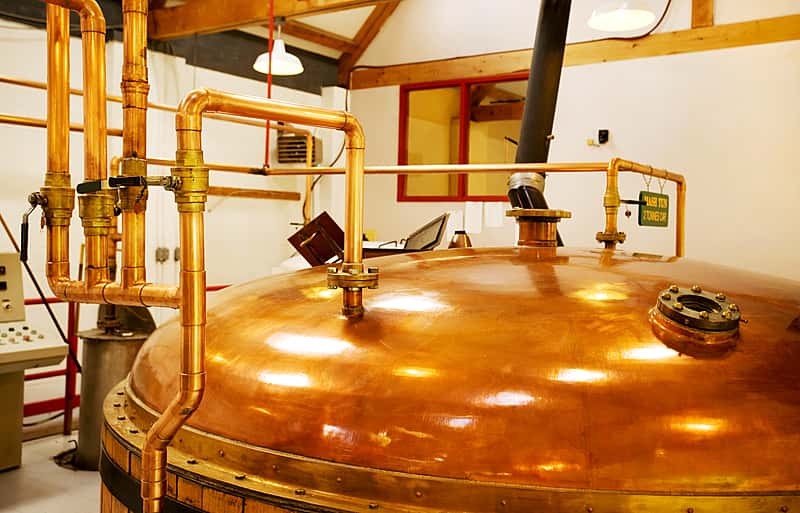 The Michigan Senate has overwhelmingly green-lighted a plan to potentially level the playing field for micro-distillers who use a significant level of Michigan-distilled grain in their manufacturing process, by reducing their tax liability over the next four years and provide other incentives.
The State Senate today, Thursday, November 29th, 2018, unanimously approved legislation sponsored by Sen. John Proos to provide that reduced tax rate to micro-distillers.
Asked about the proposed law, Proos says, "This initiative would help small spirit producers succeed, promote our state's agriculture industry, and encourage entrepreneurship and job creation in Michigan's burgeoning craft distilling industry."
Senate Bill 579 would reduce the state's overall liquor markup by 2-percent over a period of four years, eventually reaching 63-percent, but only if in the previous year the total state sales of spirits increased by at least 2-percent.
SB 579 would also provide tax incentives for distillers who use Michigan-grown grains. The liquor markup would be reduced to 32.5-percent, half of the current rate, for those distillers who use at least 40-percent Michigan-distilled grain in the distilling process. It would also establish an application process for such distillers to be considered a "qualified small distiller."
Michigan operates as a "control" state for the sale of spirits with the Liquor Control Commission as the wholesaler for all spirit products. Current law requires the commission to establish uniform prices for the sale of liquor that return a gross profit to the commission of at least 51-percent and not more than 65-percent.
Other reforms in the legislation would implement reporting requirements for the state Department of Agriculture and Rural Development to submit certain information to the commission on qualified small distillers, and establish a penalty of $3,000 for distillers that provide false information to the department.
Proos says the incentives for using Michigan-grown grains would also boost the state's strong agriculture industry.
Proos points out that, "Encouraging distillers to use Michigan agricultural products in their distilling process will not only bring them welcome tax relief, but it could also lead to additional growth in the food and ag industry." He concludes, "This bill is a win for Michigan craft distillers and the agriculture industry, and I encourage my House colleagues to pass this positive reform."
Following today's unanimous approval, SB 579 now heads to the state House of Representatives for their consideration.