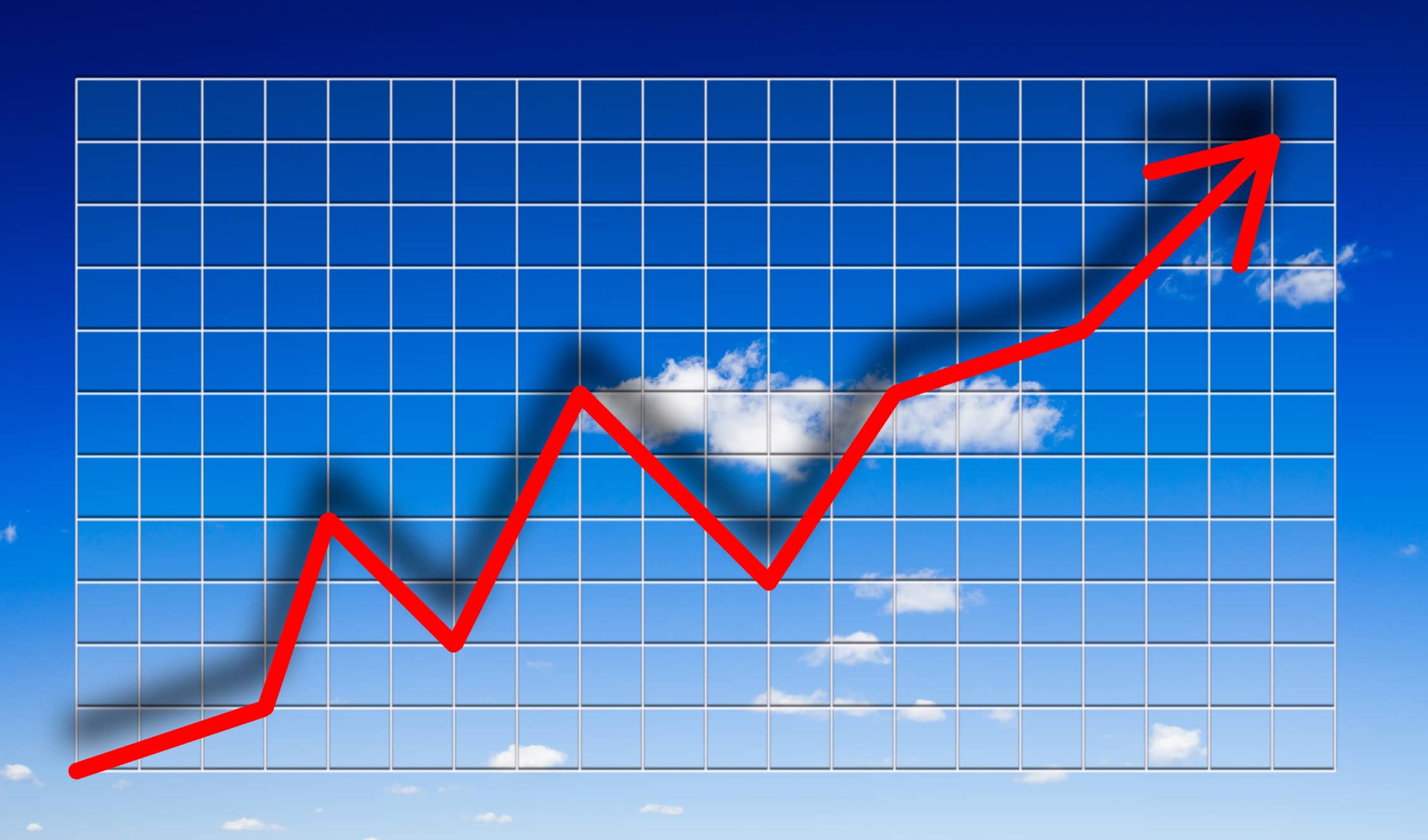 Now 13-months after the coronavirus pandemic locked in, the housing market in Michigan's Great Southwest continues to defy gravity with soaring prices marching upward, even as the opposite side of the scale marches downward to record low inventories of properties available for sale in the marketplace.
Southwestern Michigan Association of Realtors Executive Alan Jeffries tells us the housing market just continues to post gains, saying, "Each month, new record prices are set when compared to the same month in previous years and homebuyers face dwindling numbers of houses for sale as homeowners receive multiple offers."
The average selling price from March of 2021 to April of 2021 increased 25-percent from $265,892 to $335,767. The number of houses sold in March was 278, and in April, 296 houses were sold for a 7-percent increase month over month.
In April, the number of houses sold soared to 296 from the rate of 194 sold a year ago in April of 2020, for a 53-percent increase. By the end of last month, April of 2021, a total of 1,044 houses had been sold this year, establishing a new sales record. The previous record had been 965 houses sold by April of 2018.
Meanwhile, the increasingly perilous inventory of houses for sale has now dropped fully 39-percent from a year ago, from 1,115 available then to 680 available now, bringing that inventory of houses for sale down to a 2.5-months supply of inventory available for buyers. At the end last April (2020), the Market had a 4.5-months supply of houses for sale. By way of comparison, to show the steep drop off in the market's inventory, back in April of 2009, there were 3,452 houses for sale and a 15.6-month supply of inventory.
Selling prices have now continued to set new record levels each month in 2021. The average selling price in April of 2021 was $332,767 compared to $220,208 in April of 2020. for a 51-percent increase. The average selling price in March of 2021 was also up 51-percent over March of 2020. Year-to-date selling prices at the end of April also set records in the year-over-year comparison, with the year-to-date average selling price in April of 2021 rising 41-percent over April of 2020 ($311,297 vs. $221,437).
The median selling price in April of 2021 increased 12-percent to $242,500 from $186,000 in April of 2020. Year-to-date, the median selling price has climbed 13-percent ($209,000 vs. $177,000). The median selling price and year-to-date median selling price also set new record prices in the month of April in the year-over-year comparisons.
The median price is the price at which 50% of the homes sold were above that price, and 50% were below.
The total dollar volume has now grown 131-percent in April 2021 ($98,499,197 vs. $42,720,427). The monthly, and year-to-date total dollar volumes both set new records for the dollar volume at the end of April ($324,994,599 vs. $179,142,974).
The number of bank-owned or foreclosed homes as a percentage of all transactions dropped to 2-percent in April from 3-percent in March and February. In January, the rate was 4-percent. The previous lowest percentage in an April timeframe was 3-percent in April of 2019, while the highest percentage in a month of April was 54-percent in 2009.
Locally, the mortgage rate was 3.114, down from 3.146 in March. Last year in April, the rate at 3.213 was slightly higher. Nationally, the Freddie Mac mortgage rate in April was 2.98, down slightly from 3.18 in March for a 30-year conventional mortgage.
This data reflects home sales across Allegan, Berrien, Cass, and the westerly 2/3rds of Van Buren Counties and should not be used to determine the market value of any individual property.  If you want to know the market value of your property, you are encouraged to contact your local Realtor.
Jeffries also shares advice to those both selling and buying a home in this market:
When Selling a Home…
Your Realtor has the expertise and local knowledge to advise on how to price your house, so it doesn't languish on the market.
Here are four pitfalls that you can fall into and potential consequences when setting your price.
#1 Pitfall: Thinking your house is so great that you list it at too high a price. You'll lose your most important leverage and timing of a new listing. The longer your house sits on the market, the less likely you will get your asking price.
#2 Pitfall: Assuming upgrades will get you a higher price. Upgrades don't always equal value. In fact, research from the National Association of Realtors shows you might recoup 59-percent of your costs.
#3 Pitfall: Setting a dollar amount you need to make. The number you have in your head may not be in line with the market. This is where your Realtor's knowledge of the local housing market and how your home compares to others in the area should be your guide for price setting.
#4 Pitfall:  Letting emotions get the best of you. Listen to your Realtor on how to price your home. You need an outside perspective to give you the market analysis to price your home. The toughest thing is to think with your head and not with your heart when pricing your home for sale.
When Buying a Home…
The answer to whether closing costs are tax-deductible — or mortgage interest and property taxes for that matter — is, "It depends."
Basically, you'll want to itemize if you have deductions totaling more than the standard deduction, which is $12,200 for single people and $24,400 for married couples filing jointly. Every taxpayer gets that deduction, homeowner or not. And most people take it because their actual itemized deductions are less than the standard amount.
Here's the list of one-time home purchase costs that are not tax-deductible:
Real estate taxes charged to you when you closed,
Mortgage interest paid when you settled,
Some loan origination fees (points) applicable to a mortgage of $750,000 or less.
Costs of closing on a home that aren't tax deductible include:
Real estate commissions
Appraisals
Home inspections
Attorney fees
Title fees
Transfer taxes
Mortgage refinance fees
Mortgage interest and property taxes are annual expenses of owning a home that may or may not be deductible. You should consult with a tax advisor before filing to maximize your deductions and confirm that you have deductions that exceed your maximum.
To view properties that are for sale in Southwest Michigan, you can go to http://www.swmar.com, and click on "Search."  The Southwestern Michigan Association of Realtors, Inc. is a professional trade association for real estate professionals who are members of the National Association of Realtors, and ancillary service providers for the real estate industry in Allegan, Berrien, Cass, and Van Buren Counties. The Association can be contacted at 269-983-6375 or through their website.