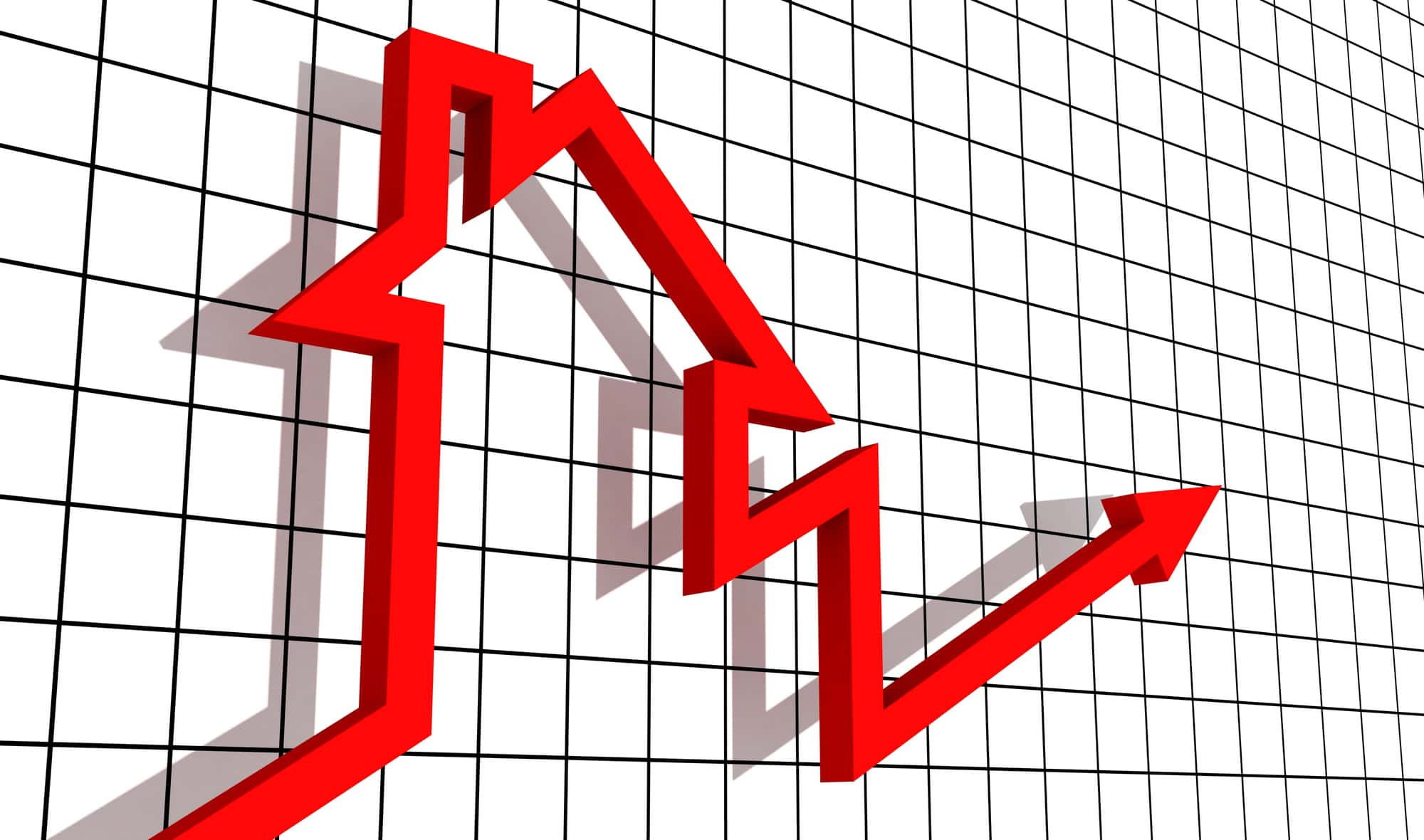 Everyone hopes that the spring of the year brings new growth in a region like Michigan's Great Southwest, so when the local housing market rebounded from the early slow start to the new year, Realtors across the region were delighted.
Alan Jeffries, Association Executive for the Southwestern Michigan Association of Realtors, Inc, says, "The housing market in April stepped up nicely from the slow start during the first quarter." In fact, April leaped 27-percent in home sales from March (297 vs. 234). At 297 houses sold last month, April set a new record for sales in the year-over-year comparison dating back to 2006 and was up 7-percent over April of last year when 278 houses were sold. Year-to-date, the number of houses sold was up 5-percent (941 vs. 900) by the end of April.
Jeffries tells us, "While, the average selling price in April 2019 only grew 2-percent ($218,607 vs. $213,923) from April 2018, it still reached the highest average selling price in the year-over-year comparison," and adds, "At the same time, the median selling price jumped 10-percent ($170,000 vs. $154,950) and set a new record for median selling price in April."
Year-to-date, the average selling price slipped $2,000 or 1-percent in April 2019 when compared to April 2018 ($209,837 vs. $211,879), however, looking at the year-to-date, the median selling price at $155,000 was up 3-percent from April 2018 ($149,950) and also set a new record.
The increased number of home sales raised the total dollar volume in April to a new record $64,926,322 and brought the total dollar volume in April up 9-percent over April 2018 ($59,470,755).  Year-to-date, the total dollar volume was up 4-percent ($197,456,934 vs. $190,691,273) and also set a new record.
The median price is the price at which 50% of the homes sold were above that price and 50% were below.
The inventory of houses for sale was just 1-percent below that in April 2018 (1,484 vs. 1,501) which was the first time in three years that the inventory didn't drop by double digits when comparing year-to-year in April. At 1,484 houses, the market had 5.8-months supply of homes for sale. By way of comparison, in April of 2010, the market had 15.6-month's supply, nearly three times the supply.
The number of bank-owned or foreclosed homes as a percentage of all transactions fell to 3-percent; the lowest point in April or any month since 2009. The previous lowest percentage in April was 8-percent in 2018.  The highest percentage in April was 54-percent in 2009 in the heart of the recession.
Locally, the mortgage rate decreased to 4.320 from 4.475-percent in March. Last year in April, the rate was 4.602.  Nationally, the Freddie Mac mortgage rate in April was up slightly to 4.20 from 4.06 in March for a 30-year conventional mortgage.
According to the National Association of Realtors, existing home sales across the country saw a minor decline in April, continuing March's drop in sales. Two of the four major U.S. regions saw a slight dip in sales, while the West saw growth and the Midwest essentially bore no change last month.
Total existing-home sales, which are completed transactions that include single-family homes, townhomes, condominiums, and co-ops, fell 0.4-percent from March to a seasonally adjusted annual rate of 5.19 million in April. Total sales are down 4.4-percent from a year ago (5.43 million in April 2018).
Lawrence Yun is Chief Economist for the National Association of Reatlors. He says he is not overly concerned about the 0.4-percent dip in sales and expects moderate growth very soon, noting, "First, we are seeing historically low mortgage rates combined with a pent-up demand to buy, so buyers will look to take advantage of these conditions," adding, "Also, job creation is improving, causing wage growth to align with home price growth, which helps affordability and will help spur more home sales."
The median existing-home price for all housing types in April was $267,300, up 3.6-percent from April 2018 ($257,900). April's price increase marks the 86th straight month of year-over-year gains.
Regionally, existing-home sales in the Midwest saw relatively no percentage change from the month prior, as the annual rate remained 1.17 million, which is 7.9-percent below April 2018 levels. The median price in the Midwest was $210,500, an increase of 5.5-percent from a year ago.
First-time buyers were 32-percent of sales in April, down from the 33-percent reported last month and one year ago. The National Association of Realtors' 2018 Profile of Home Buyers and Sellers revealed that the annual share of first-time buyers was 33-percent.
All-cash sales accounted for 20-percent of transactions in April, down from March and a year ago (21-percent in both cases). Individual investors, who account for many cash sales, purchased 16-percent of homes in April, down from March's 18-percent, but up from a year ago when it was 14-percent.
Nationally, the total housing inventory at the end of April increased to 1.83 million, up from 1.67 million existing homes available for sale in March and a 1.7-percent increase from 1.80 million a year ago. Unsold inventory is at a 4.2-month supply at the current sales pace, up from 3.8 months in March and up from 4.0 months in April 2018.
Yun says, "We see that the inventory totals have steadily improved, and will provide more choices for those looking to buy a home." He notes that sellers have to realize that price growth has moderated, adding, "When placing their home on the market, home sellers need to be very realistic and aware of the current conditions."
John Smaby, a second-generation Realtor from Edina, Minnesota and broker at Edina Realty serves as President of the National Association of Realtors. He says, "I think the market had a bit of a slow start in the Fall, but Realtors all over the country have been telling me that April was a nice rebound. We're hopeful and expect that this will continue heading into the summer." He concludes, "Homes over the last month sold quickly, which is not only a win-win for buyers and sellers, but it's also great for the real estate industry."
The numbers reported for local sales include residential property in Berrien, Cass and the westerly 2/3rds of Van Buren Counties and should not be used to determine the market value of any individual property.  If you want to know the market value of your property, please contact your local Realtor.
The Southwestern Michigan Association of Realtors, Inc. is a professional trade association for real estate licensees who are members of the National Association of Realtors and ancillary service providers for the real estate industry in Berrien, Cass and Van Buren Counties. The Association can be contacted at 269-983-6375 or through their website at www.swmar.com.