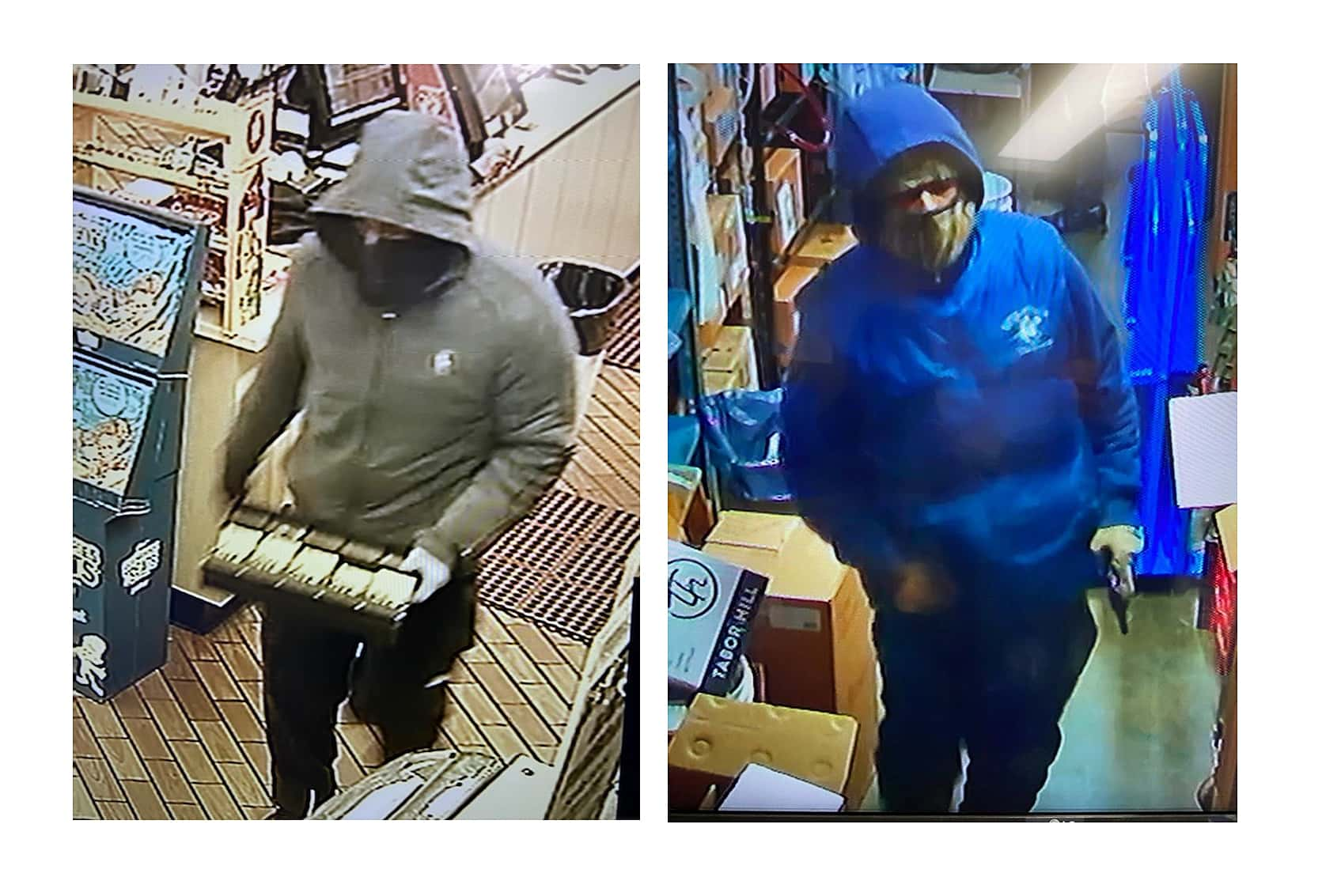 An early morning armed robbery at Lakeshore Shell on Red Arrow Highway in Stevensville is under investigation with Lincoln Township Police asking for help in tracking down the thieves had escaped into the night after taking money from the clerk at the service station and convenience store.
Authorities say that around 2:40am this morning, Saturday, December 7th, 2019, two "partially masked white males" entered the business demanding money with one of the men aiming a pistol at the night clerk. Surveillance photos show one of the men carrying the full till from the cash register. After getting the money the two left on foot.
The Lincoln Township Police K9 tracking dog followed the scent to the parking lot area of the Cedar Crest Apartment complex next door to Lakeshore Shell, through a tree line. They were not, however, there any longer and police are asking for help in identifying them and getting the stolen money back.
Lincoln Township Police say there were no reported injuries and that the case remains under investigation. They are asking that anyone with any information regarding the armed robbery contact the Lincoln Township Police at 269-429-2444.
Lakeshore Shell is located at 4559 Red Arrow Highway, just north of the interchange with I-94 in Stevensville.