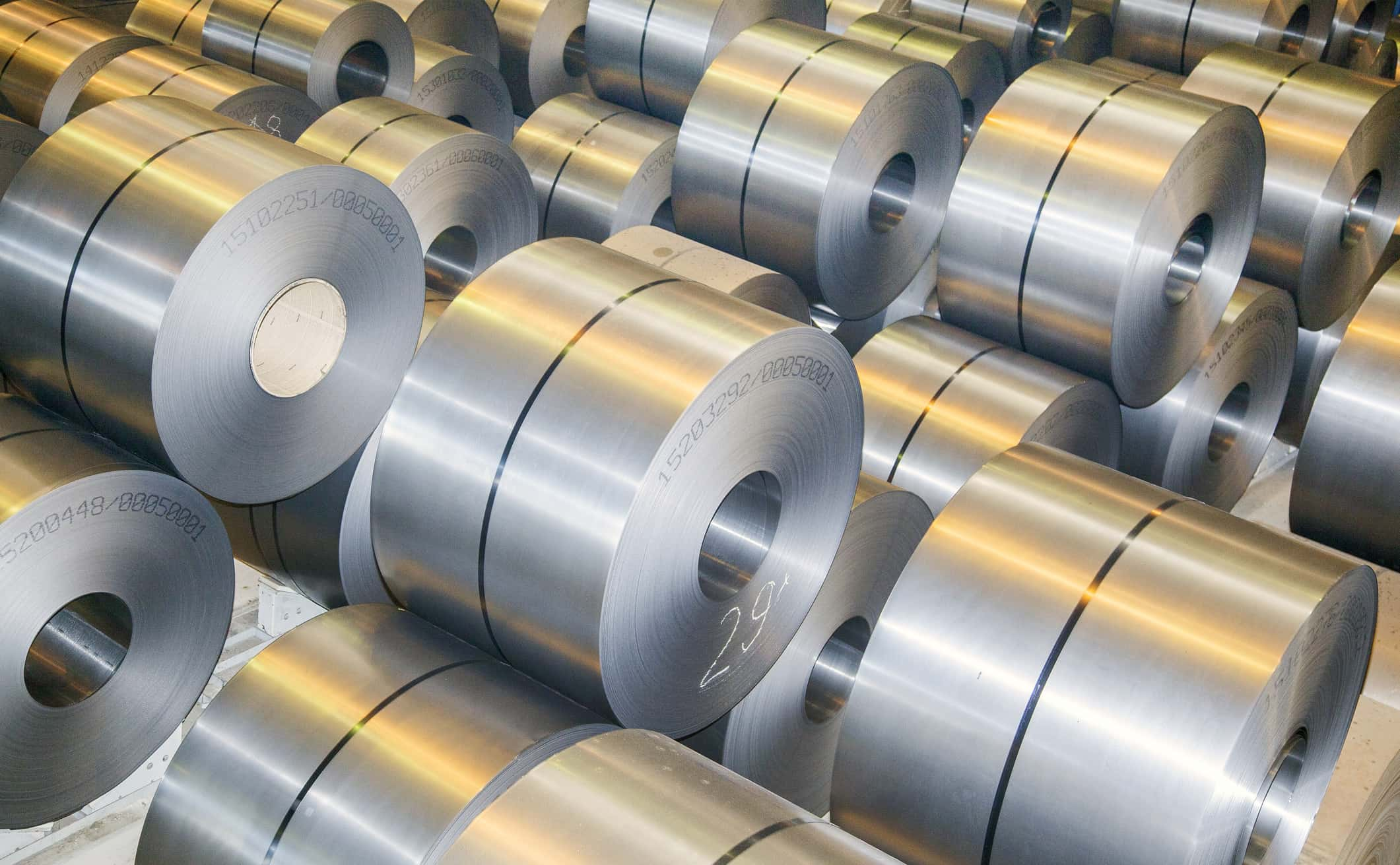 Based on the tone of his monthly survey report, it's getting harder and harder for Professor Brian Long from Grand Valley State University to walk with the same bounce in his step and smile on his face. As Director of Supply Chain Management Research at the University, Dr. Long delivers a monthly report on the state of the West Michigan Industrial Economy, and his reports are getting tougher to read if you're an optimist.
Long opens his newly released May report today by saying, "Considerable evidence continues to mount that the West Michigan economy is slowing." He goes on to note, "Although there have been several brief down-ticks in our statistics since the recovery from the Great Recession began ten years ago, the current flat growth pattern now appears to be more evident."
Long says that according to the data collected in mid-May, his New Orders Index, the closely-watched index of business improvement, flattened to +3, down from April's +13, and considerably lower than the +38 reported just six months earlier. However, the professor notes, +3 is still very modest growth, not a decline. Fortunately, his Production Index held steady at +11.
Activity in the purchasing offices, Long's Purchasing Index, dropped sharply to -2 from +16, indicating that many firms are reluctantly putting expansion plans on hold as well as beginning to sandbag operations in the event that the economy continues to flatten.
Looking at specific industrial sectors, Long turns first to office furniture. He notes, "When businesses are expanding and more office space is required, the tendency for most major firms is to purchase new office furniture. In addition, new employees are also sometimes awarded new furniture. Of course, the 2017 tax cut offered incentives to purchase new furniture. Hence, the office furniture industry had become somewhat of a proxy for employment growth and business expansion. In that context, the 2019 first quarter survey of the health of the office furniture industry from Michael A. Dunlap and Associates released on May 21 waves a flag of caution."
Long tells us Dunlap's Overall Index eased significantly to 54.6 from 59.3, slightly below the survey's overall average of 55.0. However, the Personal Outlook Index tapered very modestly to 65.9 from 66.4. Dunlop further commented:  "To me, it's just a correction…(but) if we get through the second quarter, and these numbers are down lower than what they were first quarter, then I'm going to be a little more concerned (about) whether we've taken a different path. The effect of the next round of tariffs is still too early to predict, but it is reasonable to believe it will dampen second and third-quarter numbers."
Back at individual sectors, Professor Long says, "Like office furniture, automotive remains one of our most cyclical economic components in West Michigan. Although auto sales ultimately impact our numerous auto parts suppliers, the five-month sales decline has shown virtually no impact on our local firms, except, of course, for the shift in product preferences from cars & sedans to SUVs and light trucks. According to the June 3rd report from Automotive News, sales for the industry dropped a very modest 0.3-percent in May, resulting in the industry's Seasonally Adjusted Annualized Rate rising to 17.4 million units, up from 17.3 million units in May 2018."
"However," Long continues, "Given that many of our local parts producers are still primarily 'Tier 1' suppliers to the Detroit Three, we watch sales for these firms more closely." May sales for Ford slipped 4.0-percent, and GM declined a modest 1.2-percent. Fiat-Chrysler gained 2.0-percent. Among the other major nameplates on the down side, Honda dropped 5.9-percent, and Mazda plunged 16.0-percent on top of last month's 14.5-percent drop. On the up side, Toyota sales were up by 4.1-percent, Subaru added 6.4-percent, Hyundi-Kia gained 2.4-percent, and beleaguered VW was up by 7.5-percent.
Jeremy Acevedo, manager of industry analysis at Edmunds further commented: "It's going to be an up-and-down year. Automakers are still figuring out how to balance supply with declining demand, but incentive budgets aren't big enough for dealers to offer deep discounts on a consistent basis. And when those bargains go away, so do the shoppers."
Turning to jobs, Long says that for May, the West Michigan Employment Index bounced back to +15 from last month's dismal +3. However, he notes, "For the thousandth time, unemployment is always an economic laggard, and even if our other statistics continue to flatten or even turn negative, it will probably be considerable time before we begin to see a significant rise in unemployment. In fact, most of our West Michigan counties will probably continue to post very good unemployment numbers."
The slowing world economy has dampened demand, resulting in the rate of industrial inflation flattening. In Long's May report, his West Michigan Pricing Index leveled to +6, down from April's +10, and down significantly from the +34 reported just six months ago. The Professor says, "The rising cost of commodities driven by tariffs are apparently being countered by increased competition among suppliers, holding price increases to a minimum but squeezing profit margins."
When last month's data were collected in mid-April, business confidence had rebounded in response to optimism over a potential new agreement with China...and then the deal fell apart. Hence, May's West Michigan Short-Term Business Outlook Index, which asks local firms about the perception for the next three to six months, fell to a near all-time low of +5, down sharply from April's +19. However, the Long-Term Business Outlook Index, which queries the perception for the next three to five years, fell to a six-year low of +20, down from +28.
As has become tradition, Long further reinforces his metrics with anecdotal comments which he provides in a totally anonymous manner. Here are some of those comments from his May report:
"Business is still strong but showing signs of slowing in the forecasting from our customers."
"Funding is always an issue when it comes to the transportation system, and the legislators need to find a solution to properly maintain and improve that system. Road agencies continue to struggle!"
"Labor continues to be a challenge for everyone. Automation seems to be the answer, but it brings other challenges."
"April was SLOW. May is not looking any better. The first round of Trump Tariffs affected the cost of our products greatly. It is unknown at this time if the next round will affect our products or not."
"It feels like the economy is softening up some. We are still doing well, although, sales are not quite as robust and orders are not falling into our laps as easily as they were."
"2019 is looking better than originally planned, but tariffs are becoming a huge expense and resource drain."
"We're slowing down in May after a record April. I never like to see sales down, but we need a breather."
"We're still having a hard time finding production workers."
"It finally looks like the electronics components market is getting healthy."
"Business remains very strong. We're still struggling to find employees. Logistics availability has improved over the last two months."
You can see Dr. Long's complete report with charts and graphs as well, by clicking the link below: