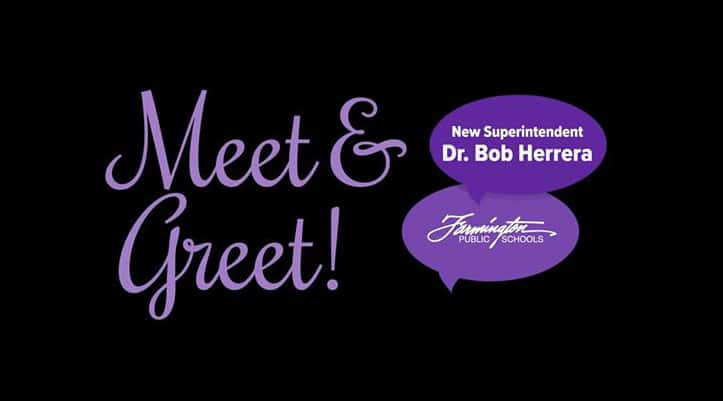 Even as Michigan Gov. Gretchen Whitmer makes her way to Benton Harbor this afternoon to talk about the fate of the Benton Harbor School District, the school's CEO and Superintendent is headed in the opposite direction. Reality is they could actually pass one another on I-94 in the process, following the Farmington Public Schools Board of Education's unanimous support for his selection as their own new Superintendent of the system.
The Farmington Board delivered a unanimous show of support for Dr. Robert Herrera, approving a three-year contract on the heels of his selection for the role to replace the retiring Dr. George Heitsch who retires at the end of the month.
Board President Pamela Green at Farmington says, "This vote illustrates the Board's confidence in and support of Dr. Herrera," and adds, "We're excited to have someone with Dr. Herrera's skill and experience to lead the district."
Green says, "Chosen from among 29 original applicants for the position, Dr. Herrera is well-respected for his work in school reform."
Herrera is appreciative of the Board's support, saying, "I am looking forward to working with the Board, staff, and community of Farmington Public Schools to further the great things the district is already doing for our students."
Herrera earned his doctorate and master's degree from Western Michigan University in education leadership and a bachelor's degree in biological science from Michigan State University. He previously served as superintendent of South Haven Public Schools, assistant superintendent of Lenawee Intermediate School District, and is ending his role as CEO of Benton Harbor Schools by taking the Farmington position.
Herrera will begin his new role on July 1st, and Farmington officials are hosting a welcome reception for him this evening, Wednesday, June 5th, at the Maxfield Education Center from 6:30 – 8:00 pm.
The Meet & Greet invitation included in this story was posted by the school board at Farmington online.