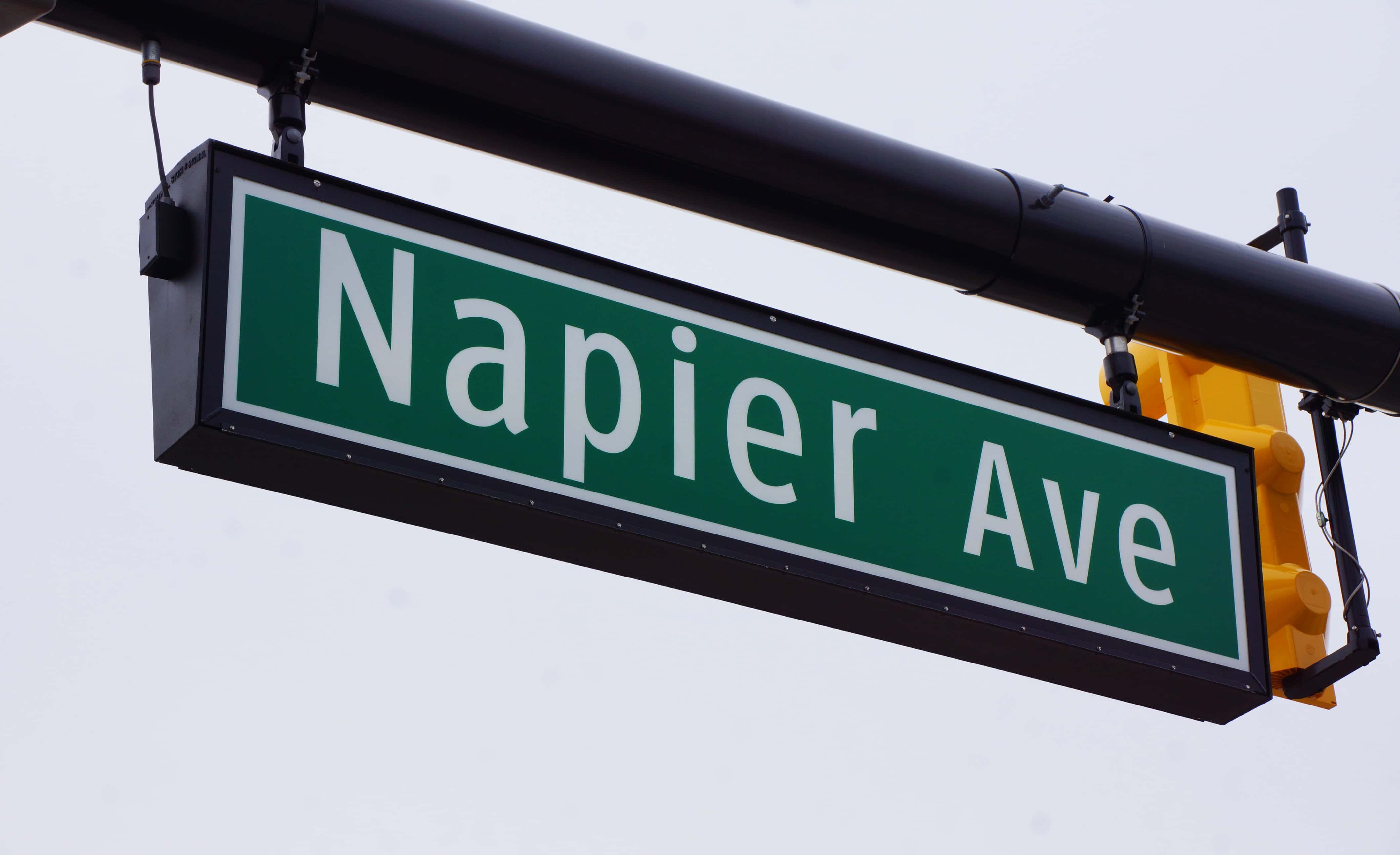 While there's still plenty of work to be done along Napier Avenue from the St. Joseph River Bridge to M-139, a portion of the roadwork involving a water project has been completed, re-opening a stretch of the road that had been blocked off over the past week.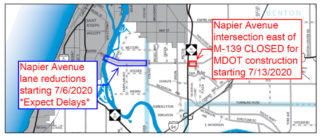 Berrien County Road Department officials tell us that as road milling work and new paving continue from the bridge to Colfax Avenue, the water project that had completely ripped apart Napier just beyond the Colfax intersection is now complete and Napier re-opened from Colfax to M-139 at 4:30 this afternoon, Monday, July 13th. However, you will not be able to proceed on Napier beyond the M-139 intersection, as the road will be closed just east of the intersection for about two weeks.
Meanwhile, the two westbound lanes from Colfax to the St. Joe River Bridge have been completely milled down and re-paving has begun. As that work westbound finishes up in the coming days, the eastbound lanes from the River Bridge to Colfax will be milled down next with re-paving to follow on that side of the roadway. That project began on July 6th with detours put into place and only one lane of travel in each direction. It was slated to take about four weeks with potential travel delays due to the construction process. Stay tuned.