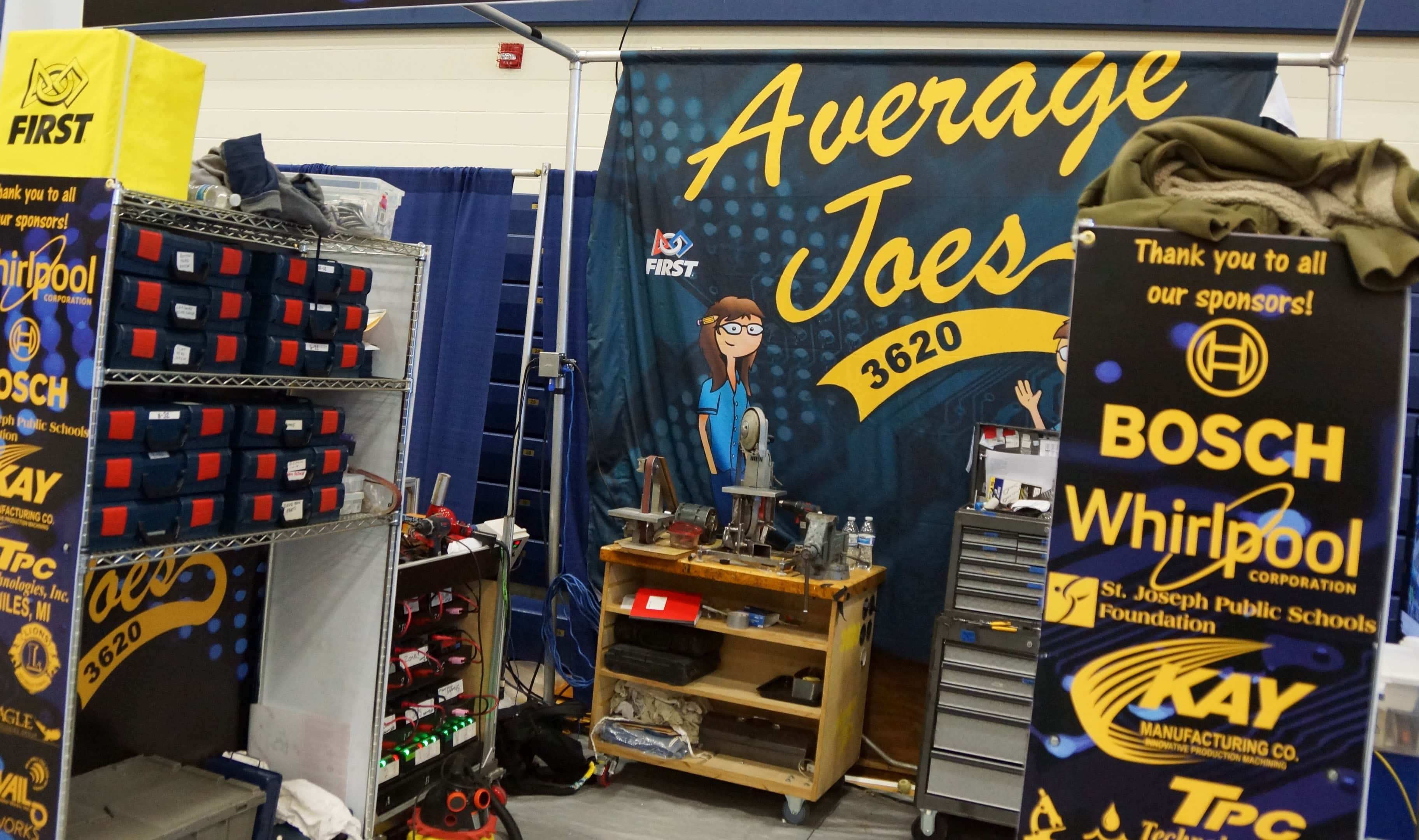 They've called themselves The Average Joes since day one, but there's anything but "average" about the St. Joseph High School's FIRST Robotics team, and they've just received word that their way above average talents have earned them a major grant from the Frederick S. Upton Foundation.
Team 3620 — The Average Joes from St. Joseph High School — have received the generous grant for installation of full-field electronics on their practice field located at the Edward J. Todd Innovation Center on the high school's campus along Lakeview Avenue in the city.
Team 3620 is part of the FIRST Robotics community which prepares young people for the future through a suite of inclusive, team-based robotics programs for ages 4-18 that can be facilitated in school or in structured after-school programs.
Students participate in STEM activities, real-world problem solving and building robots. The Joes, as they are known by local fans, have qualified for the World Championship every year since 2015.  Superintendent, Dr. Thomas Bruce says, "This program is more than just STEM and Robots. Each of these FIRST athletes have different skill sets, from mechanical to coding to leadership and even marketing. They bring it all together in a team format to compete against other schools and clubs.  These events are an amazing culmination of critical thinking and leadership."
The Edward J. Todd Innovation Center, opened in 2018, provided the team with a designated space to construct their robots and simulate real competition. The facility was made possible by the St. Joseph Public Schools Foundation and generous donations from long time community donors who have a passion for K-12 education, especially in the field of Technology. Lead donor, Edward J. Todd, SJHS Class of '54, is a strong supporter of improvements for St. Joseph Public Schools and its students. The Hanson Family Foundation also provided substantial funding, and has a keen interest in the advancement of engineering careers in the area.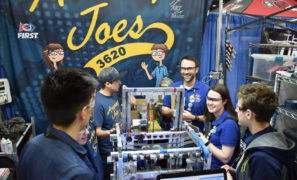 COVID-19 and the cancellation of competitions for the 2020 season has been disappointing for team members, however, Assistant Coach Carrie Brunsting utilized the time to research improvement options for the existing practice field. Once the electronics are in place and school facilities are allowed to open, Brunsting hopes to expand use of the facility by inviting other teams in the region to utilize the space. The grant from the Upton Foundation will enhance the Edward J. Todd Innovation Center as one of the few fields in Michigan with full electronics.
Jeff Upton, Chairman of the Frederick S. Upton Foundation tells us, "The Frederick S. Upton Foundation was happy to add even more power to the robotics and STEM education at the Edward J. Todd Innovation Center. This addition will be great for not only St. Joseph but also for robotics teams throughout the community."
The St. Joseph Public Schools Foundation will serve as the fiduciary for the grant.