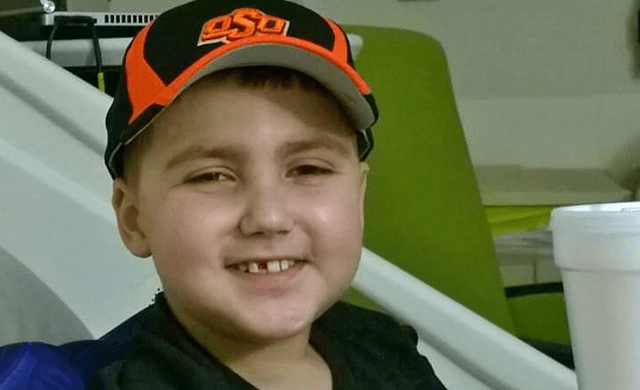 Stefanie Bennett's son Bailey loved to dance and tell jokes. He loved to make people happy, so when he was diagnosed in January 2012 with a brain tumor, he still managed to keep his smile and a good heart. He set up a donation box for his friends at the hospital, even during his own chemo and radiation fight.
Though the tumor was removed, Bailey's battle with cancer ended on June 7, 2016, just two days after his 10th birthday.
Stefanie happens to be a staff member at Caitlan's Cafe and Catering in Berrien Springs, and together with another Berrien Springs business, Zick's Specialty Meats, they've formed Bailey's BBQ, a benefit to keep his memory alive and help one of Bailey's friends at in the Oncology unit at Bronson Children's Hospital. The event will be held Friday, July 12th from 5-9pm at Caitlans; 8886 Old US 31, Berrien Springs.
The two businesses will offer options for meat eaters and vegetarians alike, as Zick's will feature their famous BBQ, while Caitlans will handle the vegetarian menu featuring their famous Sam's "Chicken" and traditional sides for just $15 a box. Those wishing to donate a new toy or a book for the children will receive a free dessert.
All proceeds from the event will go to the Bronson Pediatric Oncology unit at the hospital in Kalamazoo.
In addition to the two Berrien Springs businesses teaming up to make this event, others in the community have stepped up to provide donations and raffle items as well.
If you'd like more information or to donate, you can check out the Facebook event by clicking here, or call Caitlans at 269-471-9212.