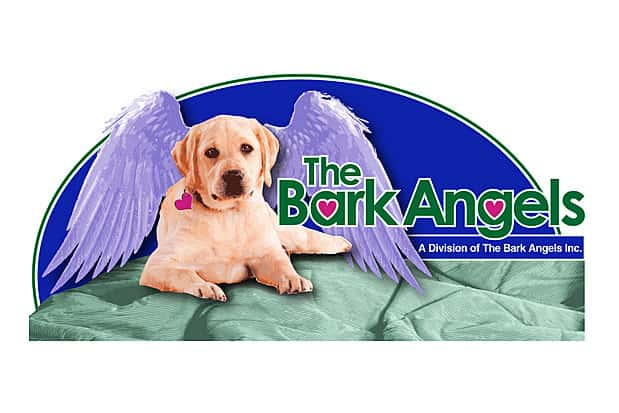 Michigan's Great Southwest has a substantive reputation for being decidedly dog-friendly in many ways, and one of the key players in that arena has a couple of upcoming events open to the public as a prime example of and extreme level of love for the furry set.
The Bark Angels Therapy Dog Group anchored at The Petz Carlton along E. Napier Avenue in Benton Harbor next to Flowerland and Fifth Third Bank has a simple mission: "To continue to help our community one paw at a time." They hope you'll share in that mission and goal by attending either or both of their upcoming events including a Veteran's Thank You Cookout on Saturday, October 19th, and their newly renamed Howl-O-Ween Dogtoberfest at Harbor Shores on Sunday, October 27th.
The Veterans Cookout is funded in part by the St. Joseph-Benton Harbor Rotary Club Foundation and and Fence Masters of Baroda. It will take place on Saturday the 19th from 11:30am until 1pm right at the Bark Angels home stand at 1281 E. Napier Avenue. You can reach the team by phone at 269-934-PETZ (7389) for additional information.
The larger event is a fundraiser for The Bark Angels and will take place inside the heated tent alongside the club house at Harbor Shores, located at 201 Graham Avenue in Benton Harbor from 2pm until 6pm.
The Howl-O-Ween Dogtoberfest features a pig roast, a live DJ for entertainment, games, a costume parade and contest for both "Peeps & Petz!" and more.
Tickets are $25 per person or $40 for a family of four, plus $5 for each additional child in attendance.
Organizer Helen Fasano says, "The Bark Angels help people with physical, emotional and cognitive challenges. Working one-on-one with patients and physical therapists, the certified therapy dogs inspire communication, sensory processing, mobility and social skills of all ages. They also provide extensive programming with teens, youths and perform a lot of work with Autistic children."
Each certified dog is handled by a trained volunteer, and programs are developed with health care professionals to create specific movements with the patients needs in mind. Organizers and clients all agree that it is exciting to see patients who once refused to take part in their physical therapy, light up knowing the dogs are coming and get up ready to go to work with them.
The Bark Angels provide the service to a wide variety of clientele including:
PACE
Pine Ridge Rehabilitation and Nursing Center
Boys & Girls Clubs of Benton Harbor Teen Center
Boys & Girls Clubs of Benton Harbor Youth Clubhouse
Lory's Place
Harbor House
Spectrum Health Lakeland
Logan Sonya Ansari Autism Center
TEC — Therapeutic Equestrian Center
RESA Lighthouse Education Center