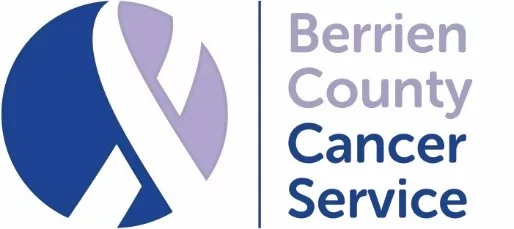 Anyone who supports the fight against cancer is invited to join the Berrien County Cancer Service (BCCS) from 6:00pm to 8:00pm on Thursday, October 12.  They'll gather at Lazy Ballerina Winery, 321 State Street, St. Joseph for a cocktail party to increase awareness of breast cancer and to celebrate another successful year for the BCCS 'Pink Toilet' Fund Raiser Campaign.
The Pink Party at Lazy Ballerina will feature a pink outfit contest, pink candle making with My MI Candle Company, a scavenger hunt for prizes, raffles and more.
Entry is a donation of $10 per person which includes a raffle ticket, food from Caffé Tosi and a scavenger hunt along with some pink toilet fun. Whirlpool has donated the top prize of a $900 retail Whirlpool Top Load Heavy Duty Washer.
Other donors of raffle prizes include a $200 gift basket from Perennial Accents, along with items from several St. Joseph merchants including Wunderlust Outfitters, Grins, Glicks, Oh My Darlings and more.  Additional raffle tickets may be purchased 1 for $10, 6 for $50 and 15 for $100.
Earlier in the afternoon from 12:00pm to 5:00pm, BCCS will feature 'Pink Toilet Time Outs', sponsored by 'The Crew in Blue at City Plumbing, Heating & Air Conditioning'.  The Time Outs happen in the big store window at City Plumbing at 407 State Street, downtown St. Joseph.
It's said that those who crave the spotlight will volunteer for a 30-minute stint on the Pink Toilet in the Window downtown.  Those who don't– will nominate someone else to sit on the pink toilet to raise money for local cancer patients. Either way, you'll be supporting a great cause and a longtime local tradition of the Pink Toilet fund raiser.  If you are nominated, a 'mere $250 bond' will pay your way out of sitting on the toilet.
BCCS Development Director Tyanna Essig tells us there's another fund-raising angle that your contribution—in whatever form—will help to realize:
"To add to the excitement, we are getting closer to our goal of raising $10,000 for a matching gift from Wolf Financial Advisory. Be sure to come decked out in your favorite pink outfit, there will be a prize for the pinkest costume! This is part of our yearlong 75th Anniversary Celebration!"
The Berrien County Cancer Service (BCCS) has been making a difference in the lives of people with cancer since 1948. The BCCS mission is to provide compassionate in-home skilled nursing care and supportive resources for those affected by cancer or related illnesses in Southwest Michigan. All services are at NO COST to cancer patients in Berrien County, no matter where they are receiving treatment.
BCCS is a local organization that is not affiliated with any national or state organizations. Funding is provided by United Way of Southwest Michigan, fund-raisers throughout the year, and generous contributions from the community.