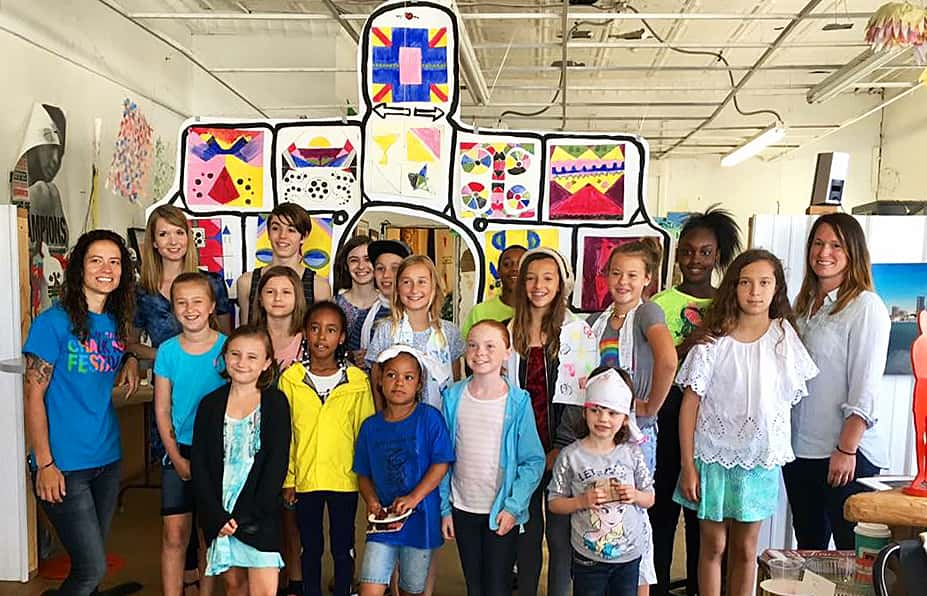 If you're looking for a valuable way to wean the kids off of electronic games and social media this summer, the ARS Arts & Culture Center in the Benton Harbor Arts District has a great option for everyone to consider in Michigan's Great Southwest.
The ARS Arts & Culture Center will offer two separate weeks of summer art day camps for area youth. With a focus on New Zealand and its cultural arts, students will work on developing skills, techniques, critical thinking and creative problem-solving skills, along with conceptual learning through the use of a broad range of resources, materials, and the guidance of talented teaching artists. Camps will take place at ARS Arts & Culture Center, located at 147 Fifth Street in the Benton Harbor Arts District.
Camp I, for ages 7 through 12, is scheduled from 12 to 4 pm from Monday, June 17th through Friday, June 21st. In this session, students will focus on New Zealand as they explore traditional, modern, and contemporary arts and culture. This camp will touch on mixed media landscapes, sculpture, printmaking, and collaborative work. The cost for this session is $160.
The second camp session, for ages 13 through 18, will take place from 12 to 4 pm from Monday, July 15th through Friday, July 19th. Students will design their own experience as they delve deep into developing their style as they create art in an open-studio environment. Each day, three teaching artists will focus on various art techniques, processes, and concepts, and students will explore their choice of styles, such as painting, sculpture, mixed media, or collage, drawing, and textiles.
On the final day of each session, beginning at 2 pm, campers' friends and family members are invited to attend a reception during which they can enjoy small bites and view work created throughout the camp.
To register for camps or for more information, call ARS Arts & Culture Center at 269-277-5090 or 269-208-4409, or visit online by clicking this link:  http://www.arsartsandculture.org
The ARS Gallery-Arts and Culture Center is located in the Benton Harbor Arts District, and serves as a community art center offering visual arts, arts education, cultural language classes, and outreach to the local youth. ARS is the home of the "I Am The Greatest" project and has offered arts programming to hundreds of local youth. For more information, visit www.annarussoart.com.