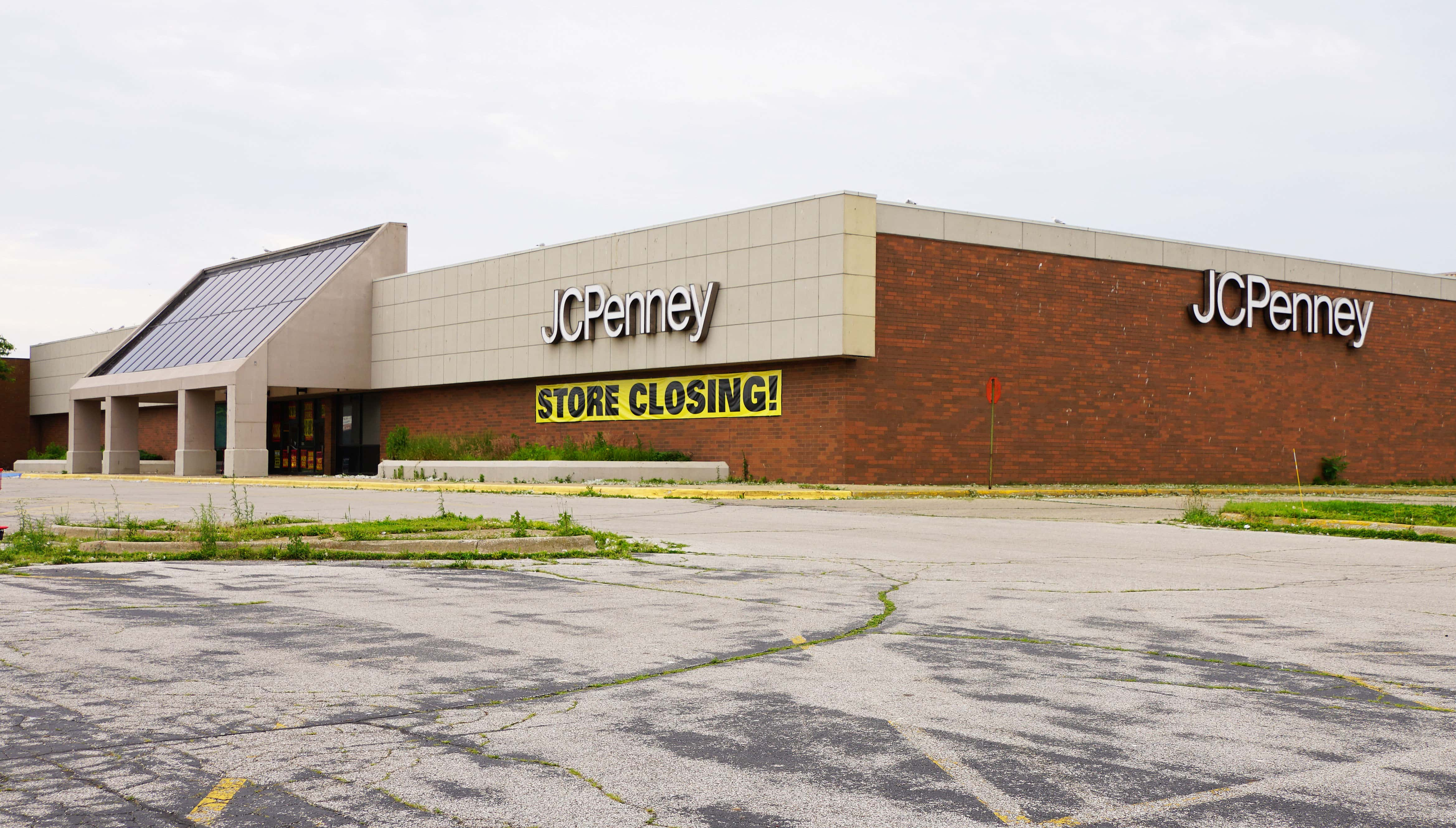 After months of "Everything Must Go" and "Store Closing" signage prominently posted in the entryways of The Orchards Mall Benton Twp. location of national retailer JC Penney, the last remaining original anchor store of the mall closed their doors Friday, July 5 at 5pm.
As some local shoppers take to social media to express their disappointment in yet another loss of a retailer to the area, we took a moment to ask our MoodyontheMarket.com followers how their buying habits have changed, and where they plan to spend their time now.
First and foremost, while all of the anchor stores of the Orchards Mall are gone, our social media followers were quick to remind us that some national retailers are still holding court and want your business in the mall. Namely, Jo-Ann Fabrics and Bath & Body Works. Commenter Amanda Herman says, "they are fighting the good fight in the mall, give them some love!"
As you'll recall, the Orchards Mall changed ownership after an online auction in November 2018, and the new owners have offered terms of free rent and other benefits to those looking to bring their own entrepreneurial spirit to the expansive property.
A high majority of our Facebook commenters noted that their go-to retailer has been, and will continue to be, Kohl's. Some mentioned clothing and houseware discounters TJ Maxx and Burlington, along with Pier 1.
Bargain shoppers commented that Goodwill holds their shopping interest, while some simply responded with "Meijer," likely in reference to the Michigan big box grocery & general goods retailer's selection of housewares, electronics and clothing.
We then asked Facebook commenters to discuss their favorite local boutique shops in the area, with mentions of Perennial Accents, G&M Variety, Friends By Design, DK Boutique, Glik's, Grins (all in downtown St. Joe), Marshall of Dowagiac, and others.
Not surprisingly, our Facebook commenters overwhelmingly mentioned shopping online using Amazon, and out-of-town in places such as Kalamazoo, Grand Rapids, Mishawaka and Michigan City.
It's become clear from our Facebook commenters that Southwest Michigan still has high demand for retail business, regardless of shopping habits turning more toward online sales. Some wish to simply try things on in person, while others enjoy the thrill of stumbling across a great deal while buzzing through the aisles perfectly curated by their friends and neighbors.
With several key vacancies in spaces inside and around the Orchards Mall, including the former OfficeMax building, and spaces in the Fairplain Plaza such as the former Target space, there are opportunities for those wishing to show Southwest Michigan some retail love.
As commenter Terry Molnar pointed out, "the people who live here must be prepared to support any businesses we are lucky enough to draw to the area."
What big box retailer or type of local boutique shop would you enjoy seeing take the leap and come to Southwest Michigan? Let us know in the comments.