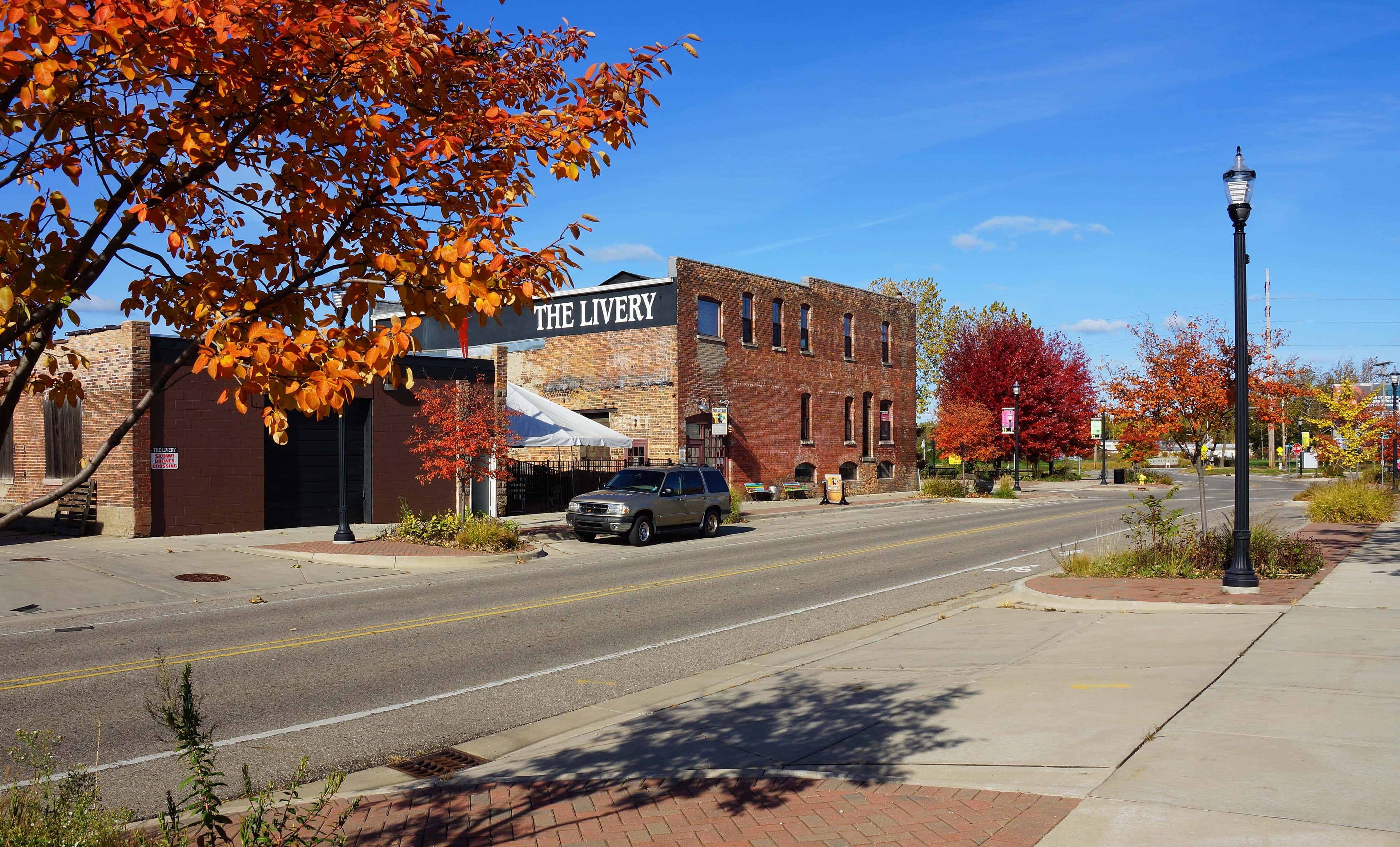 While The Livery microbrewery in the Benton Harbor Arts District has always been a great place to gather and enjoy top notch craft beers, they long ago elected to also hang their hat on creating a gathering space that would inspire and enlighten a diverse community of people from far and near to celebrate life together through that beer as well as music, and food in a bid to strengthen their community by fostering partnerships and always giving back. That heritage has placed them squarely at the epicenter of competition on a national scale and you and I have the chance to put them in the winner's circle through public voting. They want your help in making it to the top.
Since establishing nearly 15 years ago in the Benton Harbor Arts District, The Livery's mission has remained steadfast, and now, Toast, the fastest-growing US restaurant management platform, has announced the finalists for their 2020 Toasty Awards, a restaurant industry national recognition program that honors and celebrates the hard work and ingenuity of the diverse restaurant community.
Out of the tens of thousands of restaurants within the Toast community, over 500 restaurant owners, operators, and employees submitted entries. Twenty finalists were selected in four categories including The Livery as a top 5 candidate in the category of Local Community Advocate.
Aman Narang is President and Co-Founder of Toast. He says, "We're pleased to have the opportunity to celebrate the outstanding achievements of the Toast restaurant community," adding, "The 2020 Toasty Awards finalists are 20 top examples of outstanding leadership in the restaurant industry."
Here's where The Livery needs your help: Finalists were announced back on Monday, December 9th, and voting opened to the public at that time. A winner in each category will be selected based on total votes accumulated, and the voting period ends on Friday, December 20th, 2019.
The Livery is up against fierce competition. One of the finalists in the Local Community Advocate category is a restaurant with five locations in the Reno, Nevada area and another is located in densely populated downtown San Francisco, so every vote matters. The winner of the top five restaurants in The Livery's category will receive $5,000 for front-of-house and/or back-of-house improvements, $5,000 in gift card giveaways (for you, the customers), and round-trip travel to Boston with a 2-night hotel stay for the award ceremony.
Manager Kelly Vega submitted an application for this prestigious award last month citing their community stewardship through The Livery's weekly Community Nights and monthly Earthwork Music Sunday Showcase.
Here's more on the Community Nights at The Livery:
Every Thursday The Livery welcomes a different local non-profit organization to raise funds and awareness for their cause in an informal, casual, supportive, and fun atmosphere! Some organizations The Livery hosted in 2019 included: Girls on the Run, Cycle-Re-Cycle, 100 Women Strong, United Way, Planned Parenthood Advocates of SWMI, Preserve the Dunes, Emergency Shelter Services, The OutCenter, and many, many more.
The Livery is proud to focus on organizations that promote environmental sustainability and human rights organizations as they maintain their core beliefs in good food and beer as well as the need to leave the planet a better place for those who come after us and the fact that every person is equal and welcome at The Livery.
Here is a quick summary of what The Livery accomplished since Community Night began in 2016:
Community Night occurs every Thursday from 5-8pm.
The Livery has collaborated with over one hundred 501(c)3 organizations to create awareness and raise money for local non-profits.
Since 2016, The Livery has helped raise nearly $20,000 in donations for those organizations through Community Night.
Here's more on The Livery's Earthwork Music Sunday Showcase: Where Art Meets Activism!
A new partnership in 2019 between The Livery and Earthwork Music Collective that launched a series entitled Earthwork Music Sunday Showcase at The Livery.
Born from the creative minds at the respective organizations, this series aims to combine music that was curated using the expansive Earthwork Music Collective roster with a non-profit for an evening in which "art meets activism."
Earthwork artists have long frequented The Livery stage and possess a unique ability to unite communities through their song-craft and passion to better the world. With these combined forces, each showcase event benefits a focused non-profit that also shares a sense of urgency in assisting the various environmental and humanitarian issues that challenge the great state of Michigan.
The series began on March 24th, 2019 and has run once a month throughout the year, ending with a massive "Non-Profit Block Party" on November 17th, 2019. Each show has been a unique pairing of artists who shared stories of success, struggles, song meanings, and other anecdotes about their journey along the way.
The evenings were broken into two sets of music as well as a chance for the featured non-profit to take the stage to help raise awareness for their cause. All shows were re-broadcast by WZRD Chicago 88.3 FM and Radio Harbor Country WRHC-LP 106.7FM, carrying the mission down the coast of Lake Michigan and 100 miles away to Chicago- and with it, the potential to reach nearly 3 million people!
The Livery's non-profit community partners for this innovative year-long fundraising effort expanded a wide range of programs and included: Feeding America West Michigan, Can'd Aid Foundation, Ox Creek Initiative and Clean Water Campaign, Southwest Michigan Humane Society, Title Track, The OutCenter, Water Street Glassworks, Anna Russo-Seiber Gallery/I AM THE GREATEST Project, The Ghostlight Theater, and The New Territory Arts Association.
The partnership hopes to continually expand; announcing new goals, ambitions, and milestones along the way as well as inspiring the community to help support the local non-profits located within in a unique, fun, and meaningful manner.
Kelly Vega says, "We are so honored to be considered for this amazing award! The Livery has put so much effort into these programs that give back to our community, and being recognized nationally for our mission would mean so much to our small business." She concludes, "Thank you so much for considering voting for us as a Local Community Advocate by clicking the link below. If there is one thing I have learned from our community involvement, it is that when our small neighborhood bands together, we can accomplish BIG things!" Here's the link where you can vote right now:
https://pos.toasttab.com/toasty-awards-2020
Remember, there are several categories, and The Livery is in the Local Community Advocate sector.