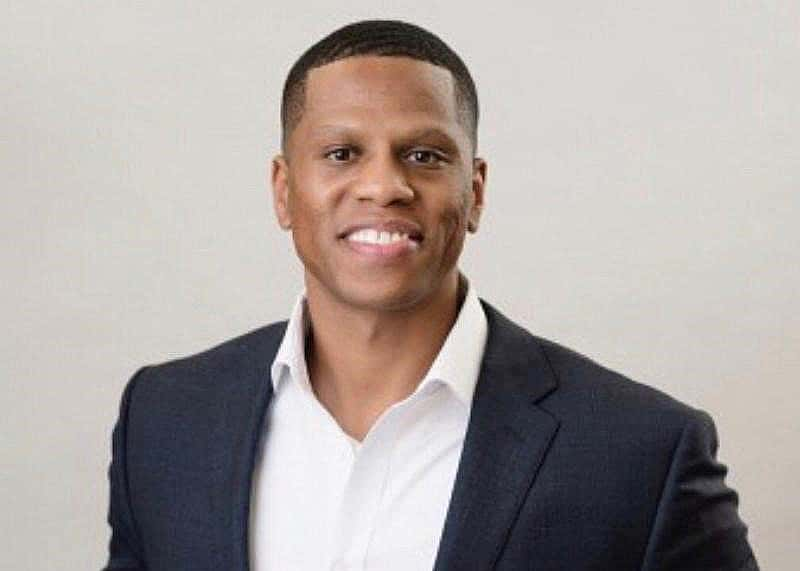 When Zachary Vaughn was named to the 2019 class of the Moody on the Market 40 Under 40, he was Director of Youth Services for team Kinexus. He had advanced dramatically within the organization in the five years since his start in 2014, but now he's joining Berrien County's lead economic development agency — Cornerstone Alliance — as Project Manager of Physical and Business Development.
Vaughn, a native son of Benton Harbor, joins the Cornerstone team where, according to President Rob Cleveland, "He will play a very important role by implementing a wide array of projects that make Southwest Michigan a better place to live, work, and play."
Cleveland calls Vaughn, "a great addition to the Cornerstone Alliance team," noting, "The leadership and problem-solving skills Zach has gained while working in the Benton Harbor community will translate well to his new role. I'm grateful that he wants to continue to serve his community by providing better opportunities for area residents."
Vaughn advanced quickly at Kinexus Group where he began as an Enrollment Specialist, moved to the role of Operations Manager, Interim Director and ultimately the Director of Youth Services and the Bridge Academy.
When named this spring to the 40 Under 40 Class of 2019, Vaughn, who is 28, said that by the age of 40 he would like to "Solidify myself as an accomplished urban/environmental planner, developing sustainable, livable and meaningful communities for future generations," something he will have a direct hand in with his new role at Cornerstone Alliance.
Among his duties at Cornerstone, Vaughan will be responsible for planning, executing, and finalizing physical development projects. As a member of the Business Development team, he will assist with business attraction and expansion, and serve as a liaison between the public and private sectors in the community. Vaughn will be responsible for executing projects that create a renewed vitality in certain areas of the community.
He says, "I'm looking forward to joining the Cornerstone Alliance team and working to attract new physical development projects that will impact the business landscape of our community."
Mr. Vaughn brings a strong background in programming, community development, and business & workforce solutions to the Cornerstone table. He's a graduate of the University of Michigan and holds a Bachelor's Degree in Environmental Science & Natural Resources. His first professional job was working for the campus police during his years in college with the University of Michigan Police Department.
Zachary's father, Greg Vaughn, is a veteran member of the Cornerstone staff, serving as Chief Operating Officer and Vice President of Business Development.
Cornerstone Alliance is a non-profit, investor-governed economic development organization primarily focused on increasing employment opportunities, private sector capital investments and the local tax base in Michigan's Great Southwest; with specialized business services offered in economically distressed areas.