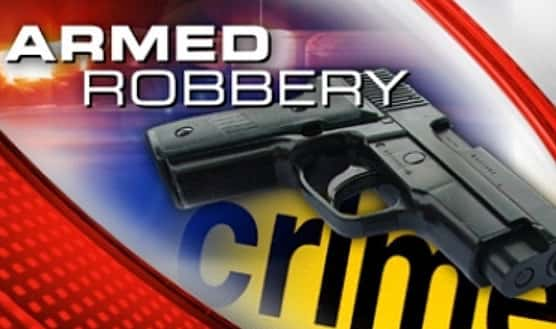 Somebody chose the busy lunch hour to pull a heist at the Check Into Cash store on S. 11th Street in Niles today, and while that robber even fired a shot, fortunately nobody was injured in the hold-up.
Niles Police Captain Kevin Kosten says his department received a hold-up alarm at the Check Into Cash center located at 726 S. 11th Street around 12:24pm this afternoon and immediately dispatched not only his units but also alerted the Niles State Police and Berrien County Sheriff's Department.
Unfortunately, by the time squads were able to arrive on the scene the man had already fired his weapon, escaped with an undetermined amount of cash and fled the property in a light-colored passenger vehicle.
The man wanted by police is still at large, and authorities are asking the public for their help in solving the armed robbery today. Capt. Kosten says they don't know yet if the gun was discharged intentionally or accidentally during the heat of the exchange between the gunman and the clerk on duty at the time.
Michigan State Police troopers and deputies from the Berrien County Sheriff's Department assisted Niles Police in searching the area for any suspects, to no avail. The robbery is still under investigation, and Kosten asks anyone with information to contact the Niles Police Detective Bureau at 269-683-0404. Anonymous tips can be submitted online by visiting www.tipsoft.com or by texting a tip to 274637; with keyword tipnilespd.