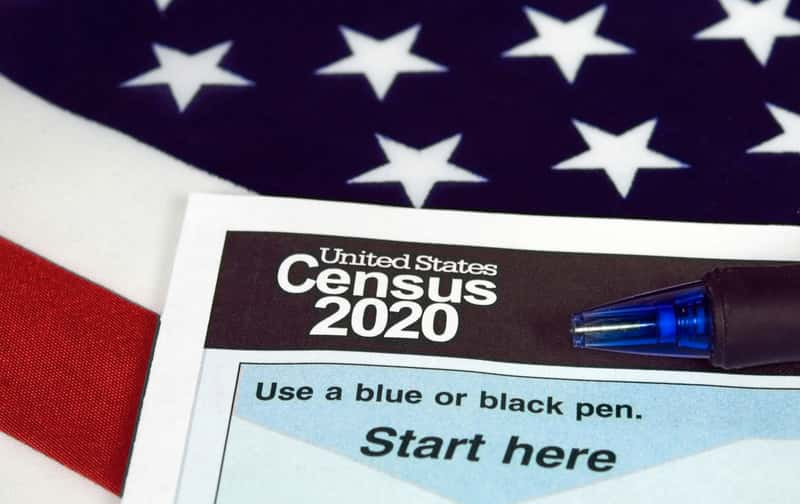 Nobody ever wants to be undercounted when it rolls around to census time, and in Michigan's Great Southwest the team at the Berrien Community Foundation wants to make sure that a full and accurate accounting is taken for the 2020 Census.
BCF has announced today an opportunity for mini-grants to help Berrien County achieve a complete count in the 2020 Census. Berrien County has an anticipated $44 million in federal funding per year for the next 10 years at risk if there is an undercount in the 2020 Census. Because of that risk, the Berrien Community Foundation is acting as the Census Hub to help mobilize communities to ensure an accurate count. Census count day is April 1, 2020.
Berrien Community Foundation President Lisa Cripps-Downey says, "Our local nonprofit organizations are key to the grassroots efforts to count every resident in the 2020 Census," and adds, "Nonprofits, including churches and schools, are key contact points to residents who may not fill out the census form. These grants will help support nonprofit efforts to educate residents about the importance of the census and plans to get out the count."
Census-based federal funding is used for roads, bridges, schools, social services, housing, transportation and much more. Census data also determines our federal and state legislative representation.
Kathy Stady is Berrien County Census Hub Coordinator. She says, "Counting every resident of Berrien County is vital to Berrien County getting our fair share of federal funding and representation."
Nonprofit organizations who serve "hard-to-count populations" are encouraged to attend one of the information sessions starting next week to learn more. Hard-to-count populations include:
Low-income persons
Persons with mental or physical disabilities
Persons experiencing homelessness
Persons who do not live in traditional housing
Physically isolated persons
Young children
People of color
Highly-mobile persons such as college students
Non-English speakers
Immigrants
LGBTQ persons
Census mini-grants will be available to 501(c)(3) nonprofit organizations, school or government agencies, and religious organizations that have active programs with hard-to-count populations. These organizations must be serving in Berrien County. The application due date is August 31st.
Information sessions are available at the following times and locations:
Monday, June 24th, 10:30 -Noon, New Buffalo Township Library
Monday, June 24th, 4:00 to 5:30 PM, Berrien Springs RESA
Tuesday, June 25th, 3:00 to 4:30 PM or 5:00 to 6:30 PM, Benton Harbor, Kinexus
Wednesday, June 26th, 2:00 to 3:30 PM or 4:30 to 6:00 PM, Niles District Library
Wednesday, July 10th, 3:30 to 5:00 PM, Coloma Public Library, 151 W Center St, Coloma
The Berrien Community Foundation was established in 1952 as an innovative means by which any concerned individual could put charitable dollars to work for the benefit of Berrien County and beyond. For more information about the Foundation call 983-3304 or visit www.berriencommunity.org.