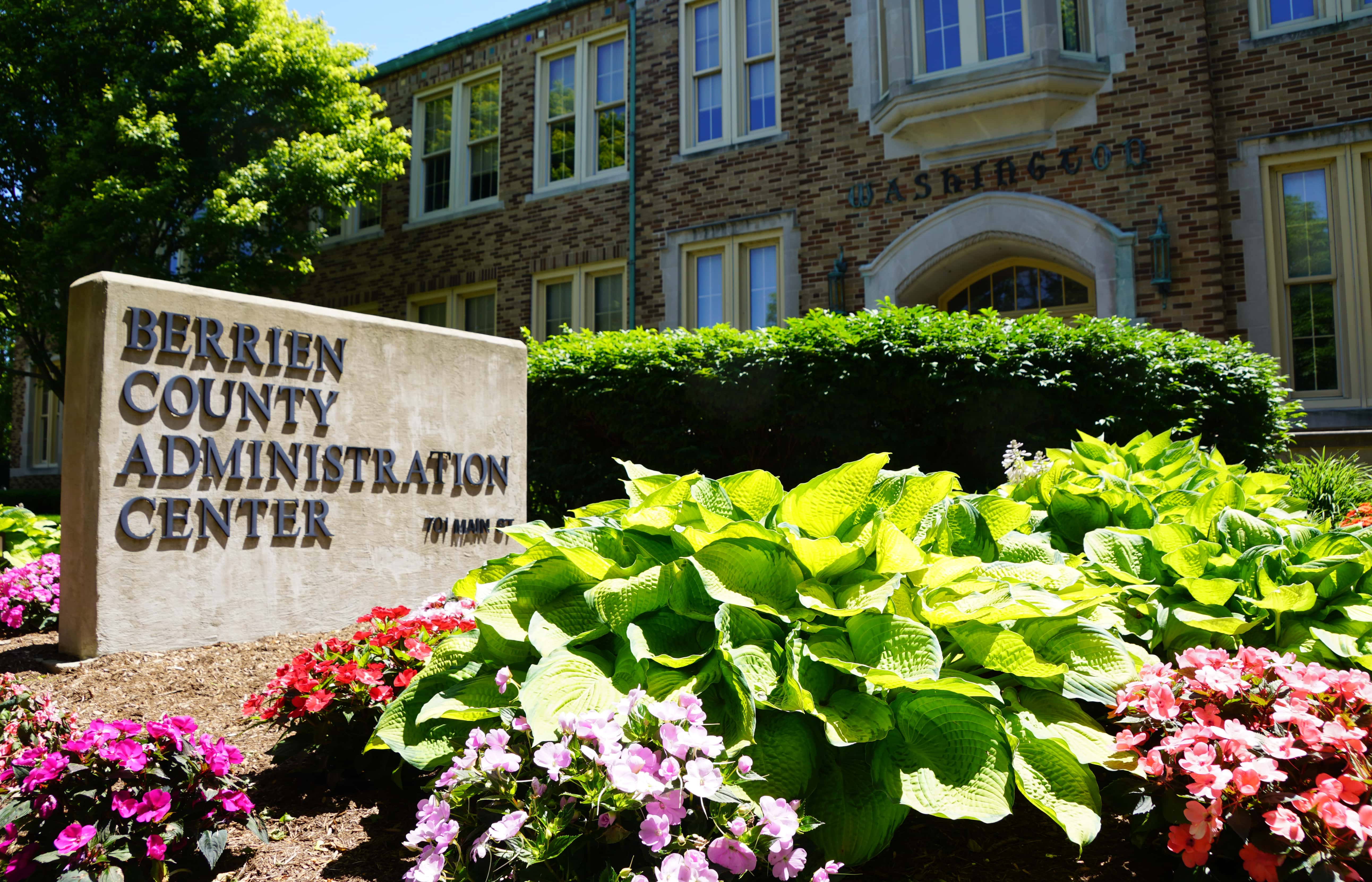 Following in the footsteps of long time Berrien County Treasurer Bret Witkowski, interim Treasurer Shelly Weich outdistanced Republican challenger Troy Rolling of Benton Harbor by a 65-to-45-percent margin, and has no opposition going into the fall election. Weich picked up 12,407 votes to Rolling's 6,878 for the victory.
Similarly, Register of Deeds Lora Gnodtke Freehling posted a 60-t0-40-percent margin of victory over Republican challenger Brandon Vance of Buchanan for a 11,629 to 7,525 vote win and faces no opposition on the November ballot.
County Clerk Sharon Tyler was unopposed in the primary but will face off against Gwen Swanigan of St. Joseph come November as both posted wins in Tuesday's primary.
Steve Pierangeli was unopposed in his run for Berrien County Prosecutor, as were Sheriff Paul Bailey, Drain Commissioner Christopher Quattrin and County Surveyor John Kamer.
In Berrien County Board of Commissioners contested balloting there were these primary results yesterday:
4th District: Mamie Yarbrough defeated Sharon Henderson 611 to 284.
5th District: Bruce Gorenflo surpassed David Yardley 1,129 to 675 and will face Rayonte Bell in the fall. Bell was unopposed on the Democratic ticket for 5th District Commission seat.
6th District: Julie Wuerfel appears to have eked out a slim 40-vote win over incumbent Chris Heugel, 1,374 to 1,334. Wuerfel posted this comment to her campaign page on Facebook:
"Thank you to the voters of the 6th District for your confidence in change to our county commission. I am honored to serve and look forward to rolling up my sleeves and getting to work. I also want to thank those people that helped me throughout this process. Rachel Arent, Augusta Schmidt, Hilda Banyon, Sara Senica, Collen King, Patricia Muellen, Senator Kim LaSata, Lorrie Brink, Heidi Lull, Deb Johnson, and everyone else, who provided an endorsement, put up a sign or spread our word on social media and those that prayed for this journey and covered me in prayer.. Thank you all. The last few weeks there were a number of accusations slung my way. I am sure in an effort to get me to back out of the race. We need to take back our government and our elected officials need to remember they work for all the residents and the money they are spending are our hard earned tax dollars. I am glad you saw through these attacks and I look forward to representing you to the best of my ability. Thank you."