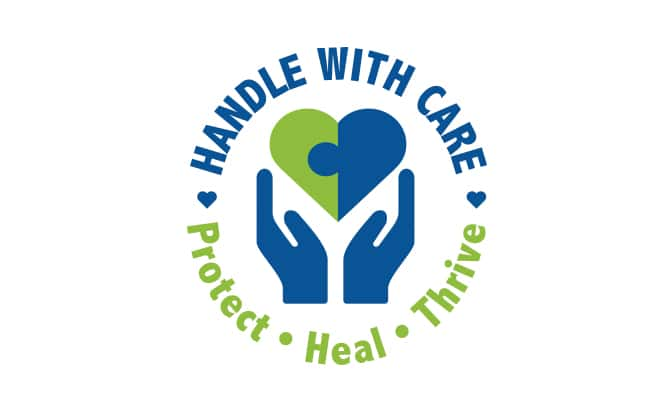 In a world where you never know what's going to happen next to traumatize the kids among us, Southwest Michigan educators are teaming up with local law enforcement in launching a new program to coincide with the advent of the new school year.
The Berrien County Sheriff's Office, Michigan State Police and other local law enforcement teams have announced they are partnering with Berrien RESA to launch the program called "Handle with Care" for the 2019 school year.
The program promotes a partnership between law enforcement and area school staff to better ensure that children exposed to traumatic events in their home or community receive appropriate interventions. The ultimate goal is to help children be safe and achieve success in school despite any traumatic circumstances they may encounter.
By way of explanation, Berrien County Sheriff Paul Bailey tells us, "Our deputies encounter children in our community that unfortunately experience traumatic events that require a police response. This can range from neglect to the loss of a loved one. Life for that child does not stop once the officer leaves the scene. That child has the challenge of dealing with their current circumstances while trying to learn and thrive in school. It is our goal to improve communications with our local schools in an effort to help our youth heal from traumatic experiences."
The "Handle with Care" program involves police officers sending a confidential notification to the child's school alerting pertinent staff to "handle the student with care." Before school starts the next day, officers will make sure the staff is sent a notice to handle a specific student with unique circumstances.
Click this link for an infographic on how the Handle With Care model works:
http://www.handlewithcaremi.org/hwc-model.php
Dr. Kevin Ivers is Superintendent of Berrien RESA. He says, "Our children experience traumatic events in their lives and then have to report to school the next day and perform as though nothing happened." Ivers says, 'The Handle with Care' program supports district staff's in protecting our students and helping them be successful in the midst of chaos and trauma."
The program was adopted from the West Virginia State Police which initiated "Handle with Care" back in 2013. Since the launch, multiple law enforcement agencies, schools, and states have implemented the program. More info on the program can be found online at the link below:
http://www.handlewithcaremi.org/
Deputy Kelly Laesch says, "During the launch of the "Handle with Care" program we will continue to assess and discuss the program and adapt to the needs of Berrien County's district staff and students." If you have any questions about the "Handle with Care" program you can reach out to Deputy Kelly Laesch with the Berrien County Sheriff's Office, Crime Prevention Unit.